The 5 Naughtiest Sex Positions To Try This Halloween
Verified Review
Published: 22nd October, 2021
Halloween has always been an exciting time of the year. As kids, we used to dress up as our favorite characters and go around the neighborhood asking for sweets.
Then we grew into spirited teenagers who went to wild costume parties and stayed out until the early hours of the morning. Now we're adults, so it's time to get extra wicked and add a sexy twist to this spooky holiday.
Fellas, you'll find out very soon that pumpkins aren't the only things you could be smashing at Halloween!
Leave the tricks to the kids and 'treat' yourself to something sweet in the bedroom. You may have been excited to wear that spooky costume to this year's party, but we say screw the party! Use that costume for naughtier things on that ghoulish night!
The Candy Licker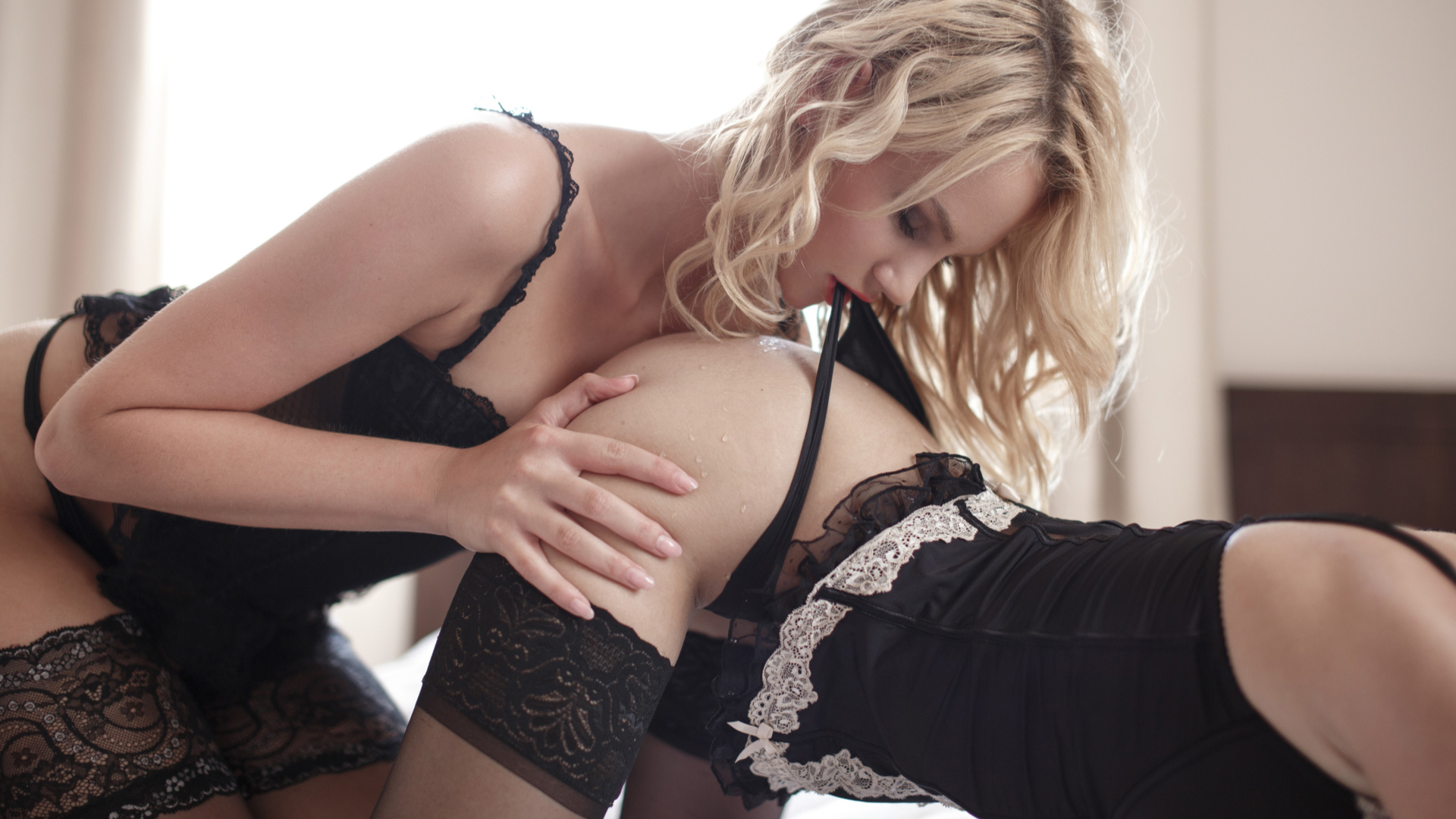 It's cunnilingus but even sweeter (With candy involved)! Have you ever heard about edible panties? Don't worry, we're not suggesting that you eat a lace G-string. Edible panties are underwear made from candy and it doesn't matter if you're a man or a woman, because it's suitable for both!
Find a candy G-string for your partner, and if you're feeling fancy, you can pick up a candy bra too!
We hope you have a sweet tooth, because the aim of the position is to lick and suck her pussy through the candy material! The juices from the candy mixed in with her own natural nectar is guaranteed to make you go insane!
Since a big aspect of Halloween is roleplay, you can incorporate some of that to make this position even hotter. Your partner can knock on the door and pretend that she's trick or treating and you can pretend that you're a naughty neighbor who has some 'hidden treats' that she'll have to work hard to find.
We think the inventor of edible panties deserves a shout out because the possibilities are endless with this one!
Legs Up Lasso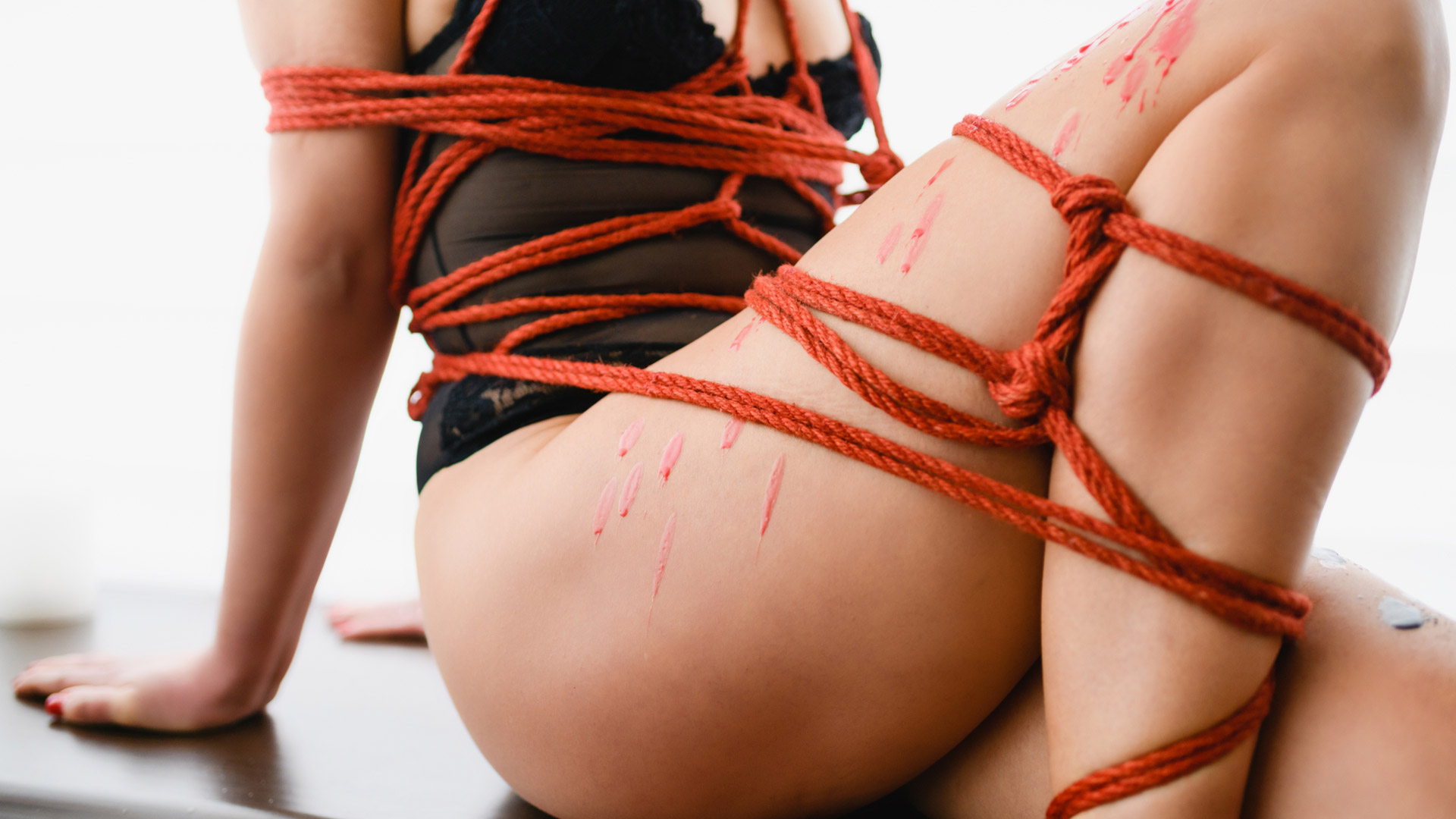 This position is perfect for people who aren't afraid to add a BDSM element to their roleplay scenarios. There are quite a few men and women who fantasize about being tied up. That being said, get consent first before you try any of this with your partner!
After that, channel your inner Steve Trevor this Halloween while your partner dresses up as Wonder Woman.
Grab the rope from her and motion her to lay flat on her back, then tie her legs up by the ankles and secure them to the bedpost or something sturdy. Pounding her pussy with her legs tied up just might drive her over the edge!
The Headless Horsewoman Ride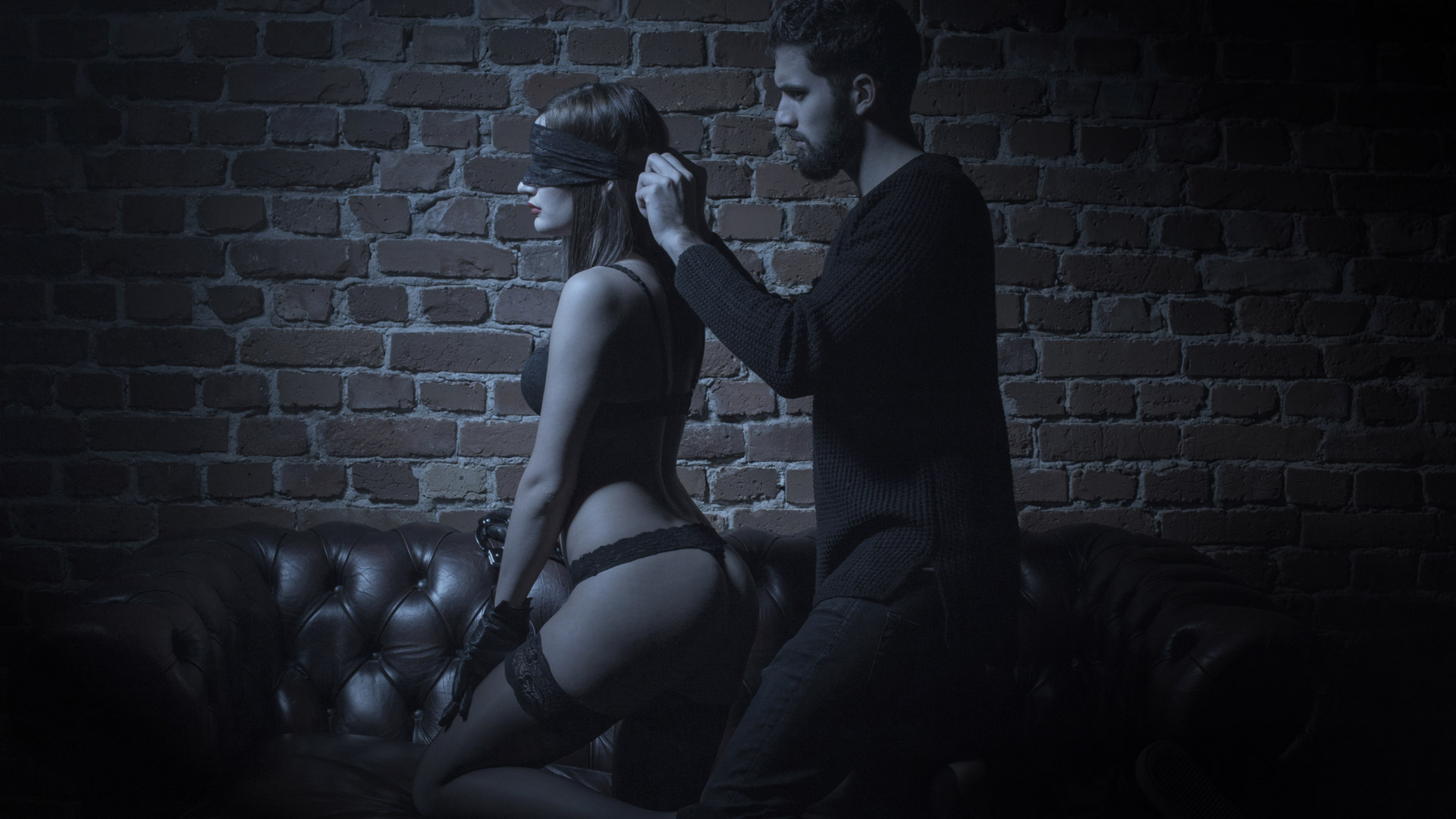 We know that Halloween is supposed to be gory but before you do anything asinine, this position is not what you think it is!
The only body parts we want out of commission are her knees, after she's finished giving you the ride of her life. What you're going to experiment with here is sensory deprivation, which is essentially muting or dulling one or more than one of your senses in order to amplify the others. This is why some people prefer to get nasty with the lights off or dimmed or while listening to loud music.
For this spooky position, your partner will be riding your cock with a blindfold on and noise canceling earbuds in, so in a sense (no pun intended), she's halfway "headless". She won't be able to see your face or hear your grunts, but she sure will feel the intensity of your cock stretching her pussy out while she bounces up and down! That's a sure way to send a ghoulish spark up her spine!
The Soul Sucker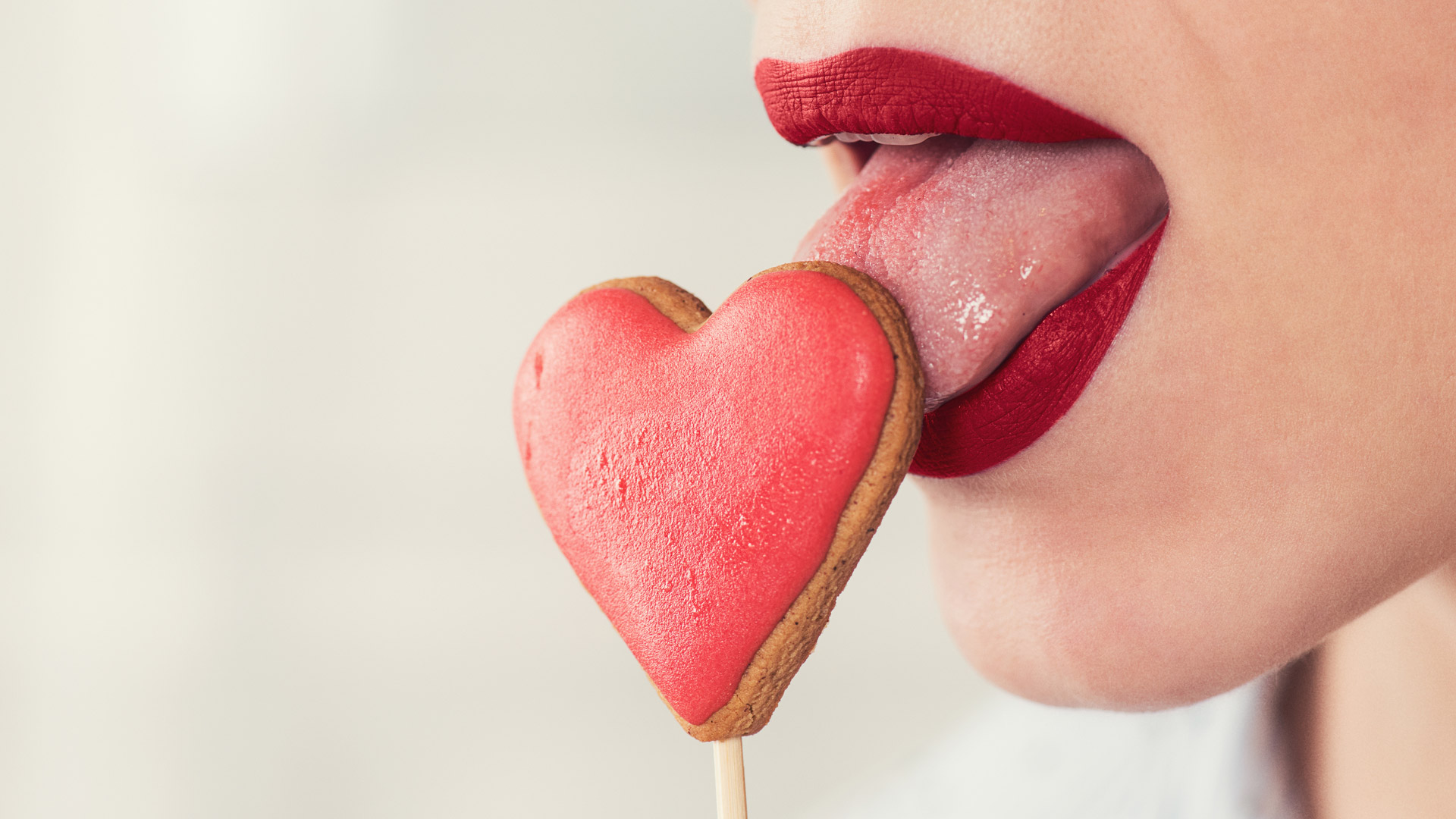 Have you ever had your cock sucked so good that it almost felt like your soul left your body? If so, it's obvious where we're going with this one.
The ladies will have to put in some mouth work because the objective here is to make him howl like a werewolf. You want it to feel like an out of body experience!
She'll need to get on her knees, pull your cock out and gently wrap her tongue around the tip while stroking your shaft. For some extra flavor, she can whip out a lollipop and spin it around your cock while simultaneously sucking it.
Whatever you do, remember that enthusiasm is key! She may be scared of a lot of things on that night, but your cock won't be one of them!
The Bent Mummy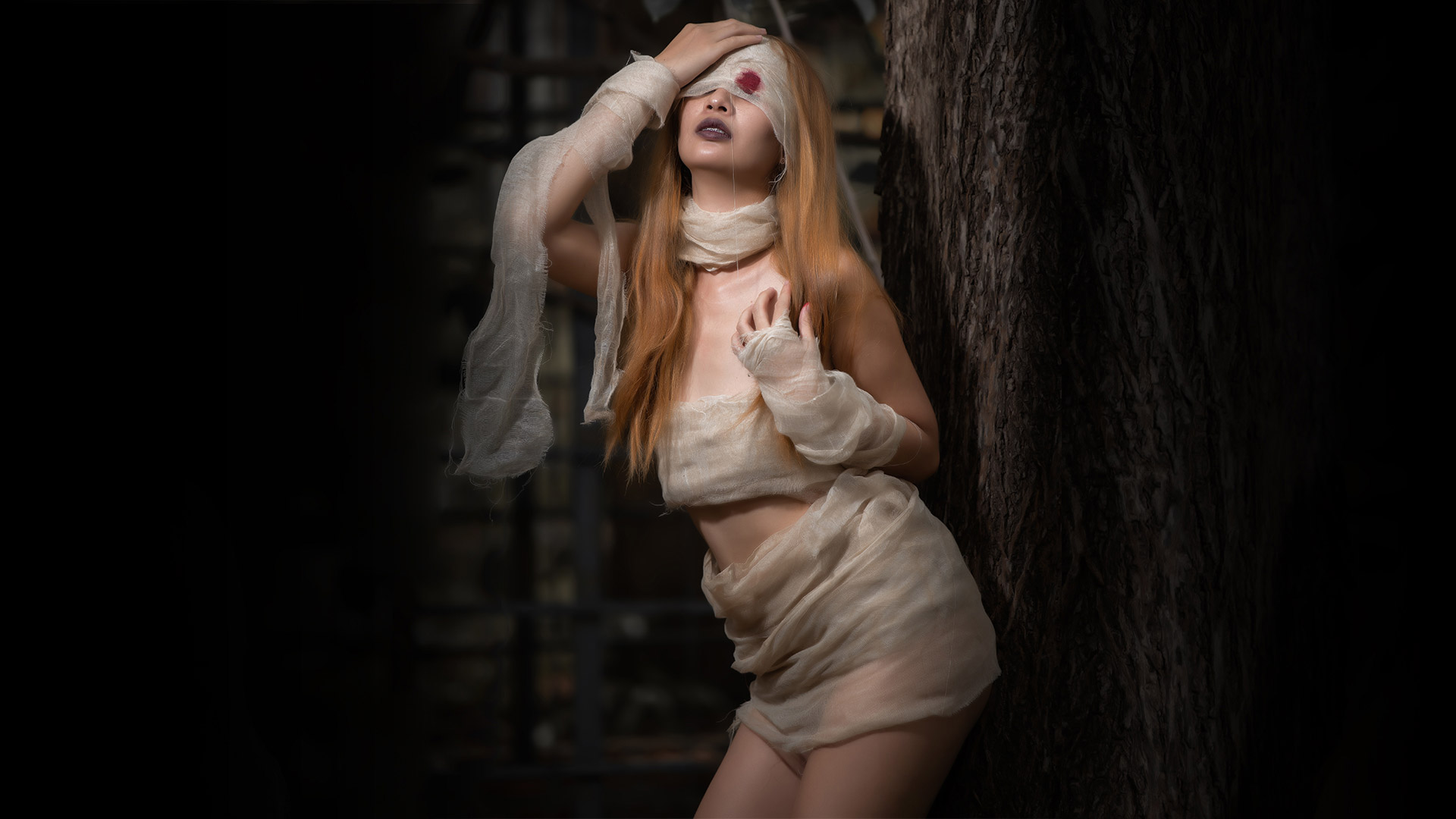 We're not asking you to go find a tomb to lay in!
Your partner will have to position her body like she's about to take cock from behind, but the twist is that her arms and legs will be bandaged together.
Again, consent is mandatory as she will be in a very vulnerable position. She will not be able to move as you pound her pussy and raid her tomb better than Lara Croft herself. Take it up a notch and do this in front of a mirror with a few candles lit. That'll surely add a spooky effect!
Well, are you spooked yet? Just imagine how you'll feel when you give these moves a shot. Celebrate Halloween in both style and horror, and treat yourselves to a frighteningly good time. These positions are bound to have you and your partner screaming like banshees!