The Sexiest Lingerie Sets For Valentine's Day
Verified Review
Published: 3rd February, 2022
Mark your calendars with a massive red heart around February 14th. Yes, it's that time of the year when we all have love on our minds. Cupid is shooting rose bouquets and chocolate assortments left, right, and centre.
Okay, we know you didn't click here to check if it was Lindt or Fererro Rocher that won this year's most popular valentine's chocolate. No! You are a bit more risqué and want to spice things up to ghost pepper status in the bedroom. And what better way than with some sexy vday lingerie?
Are you really going to let your partner bite granny panties off you to get to the goods? Hell no, not this year. This year you are going to let your freak flag fly and slip into some damn sexy Valentines lingerie.
Buying Lingerie For Valentine's Day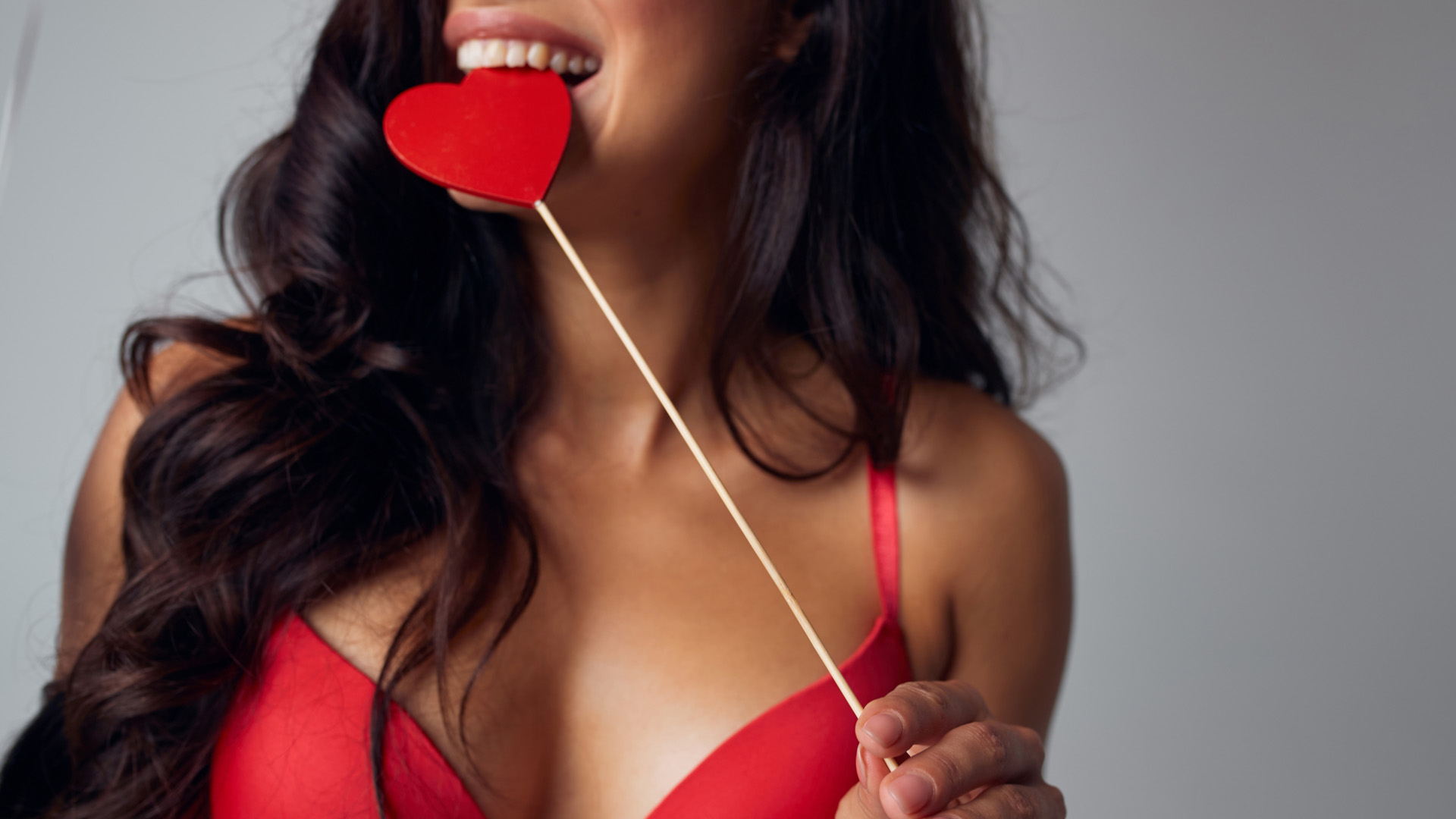 The first step to choosing the perfect set of sexy valentine's day lingerie is to consider what the date is going to be like. Will you be looking for cute lingerie for Valentine's day just to round out your already cute outfit, or are you going full out with something straight out of the BDSM catalogue to dive into some deeper sexual fantasies?
The most important thing to keep in mind is that lingerie is only a tool for you to feel that extra bit more confident, so you can let that naughty side loose. Always pick something that you will feel good in (you're already exceeding sexy 365 days a year). Valentine's Day is only an opportunity to try something exciting and test your comfort zone. Who knows? You might just end up loving it!
Valentine's Lingerie For Her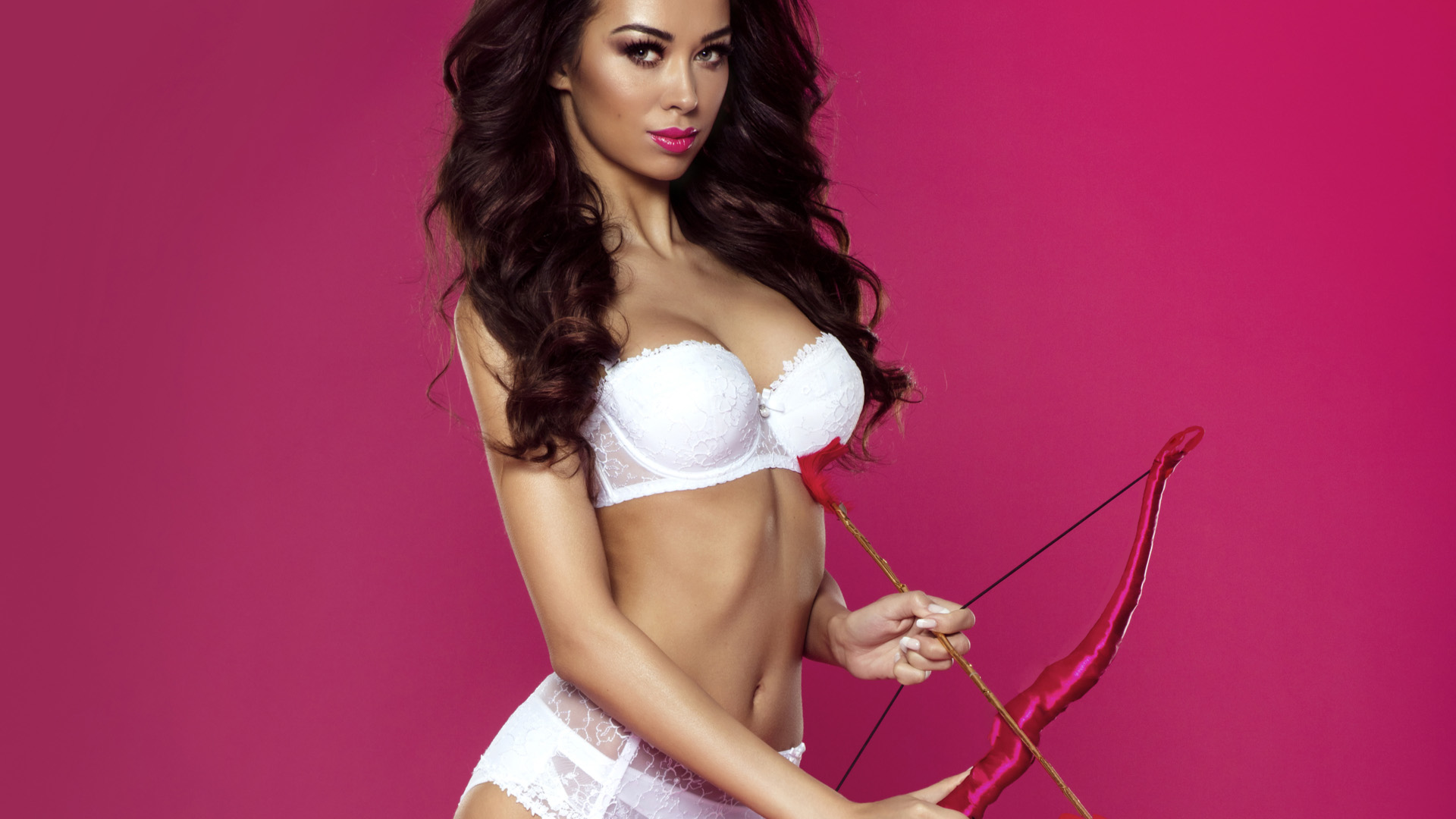 Cosmopolitan lists some very sexy Valentine's day lingerie looks that would steam up any bedroom. These lingerie sets all have one thing in common, one thing that comprises the base of 90% of any great set of sexy lingerie. So, let's talk about that base, how to use it to your advantage, and put together your own sexy set.
How To Personalise Your Own Sexy Lingerie Set:
Step 1: Start with a base - a base of lace
To create your own personalised sexy Valentine look we need to start with a base to build from. One word is all you need when it's time to spice things up and make sure your partner's pants will drop faster than his jaw. LACE.
Lace is the go-to for any hot Valentines lingerie! Be a sexy tease by showing some skin, but don't give away the whole package yet and watch him melt in your hand. Start your set with a lace bra and panty. You can choose to be adventurous and wear only one or the other, and yes crotchless panties are always an option.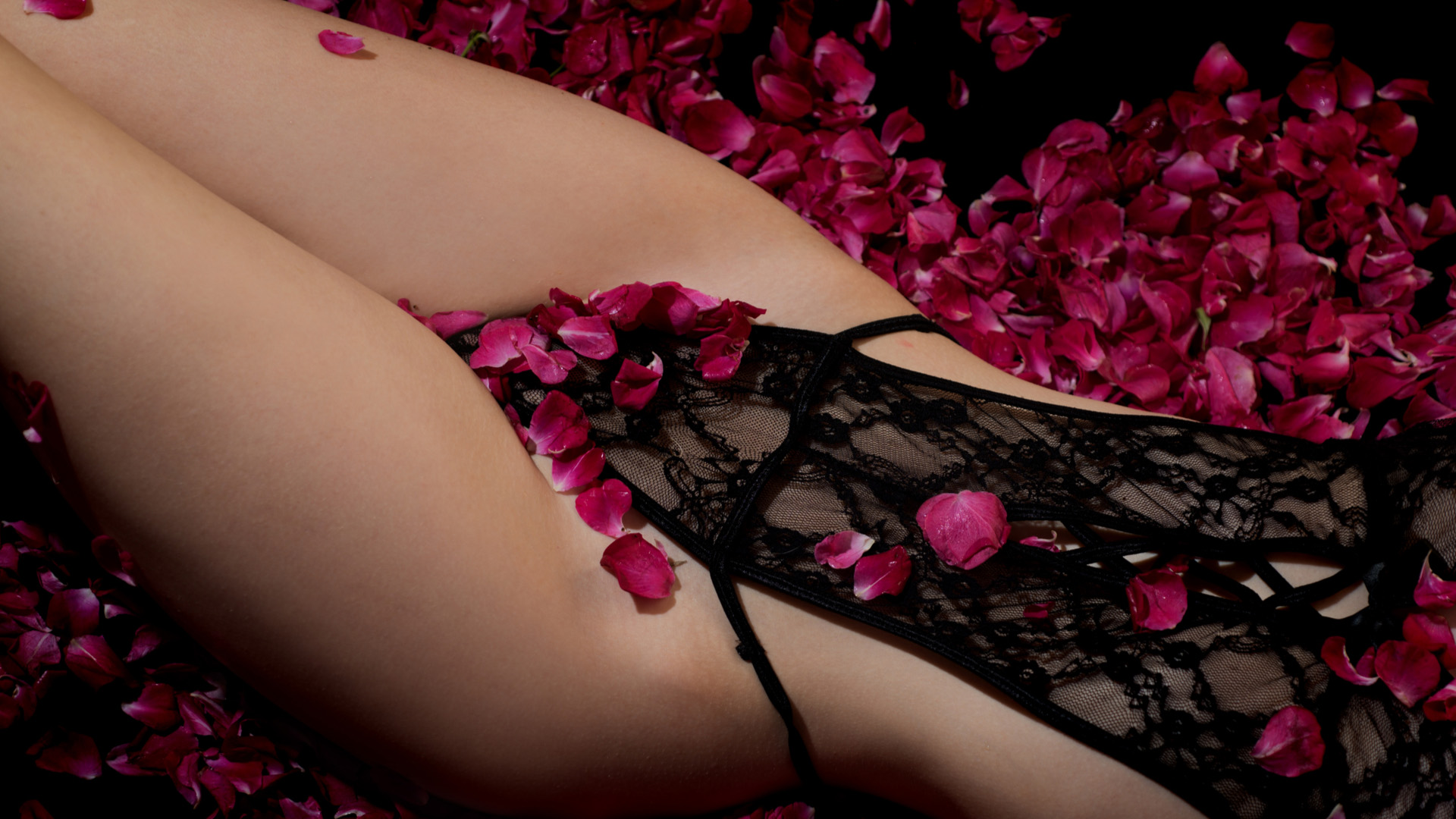 Step 2: Add personal touches to accentuate your features
Now things start getting fun, and you should always have fun with choosing lingerie for vday. Do you have legs for days? Settle on wearing stockings to accentuate it and be that sexy minx. Wear a stocking with a pinstripe for a classic erotic look, or go for fishnets to show just how kinky you are.
All bodies are beautiful, but if you feel more comfortable covering your midsection opt for a babydoll look. Not only will you have more confidence, but men will still love it. Being honest, most men would be just as happy to simply see you completely naked - in nature's lingerie - as soon as possible. Valentine's day is about the both of you, so make sure you are bringing some flair to your Valentine's day lingerie set.
Step 3: Be adventurous and remember to accessorise
This is an optional step for the more adventurous people out there, but no erotic Valentine lingerie set would be complete without the cherry on top of the cake. Show some of your personality and add any of the following to round up your sexy look:
- Lace face masks
- Leather harnesses
- Whips
- Collars
- Patent leather heels
- Fluffy handcuffs
- Lace gloves
Vday Lingerie For Him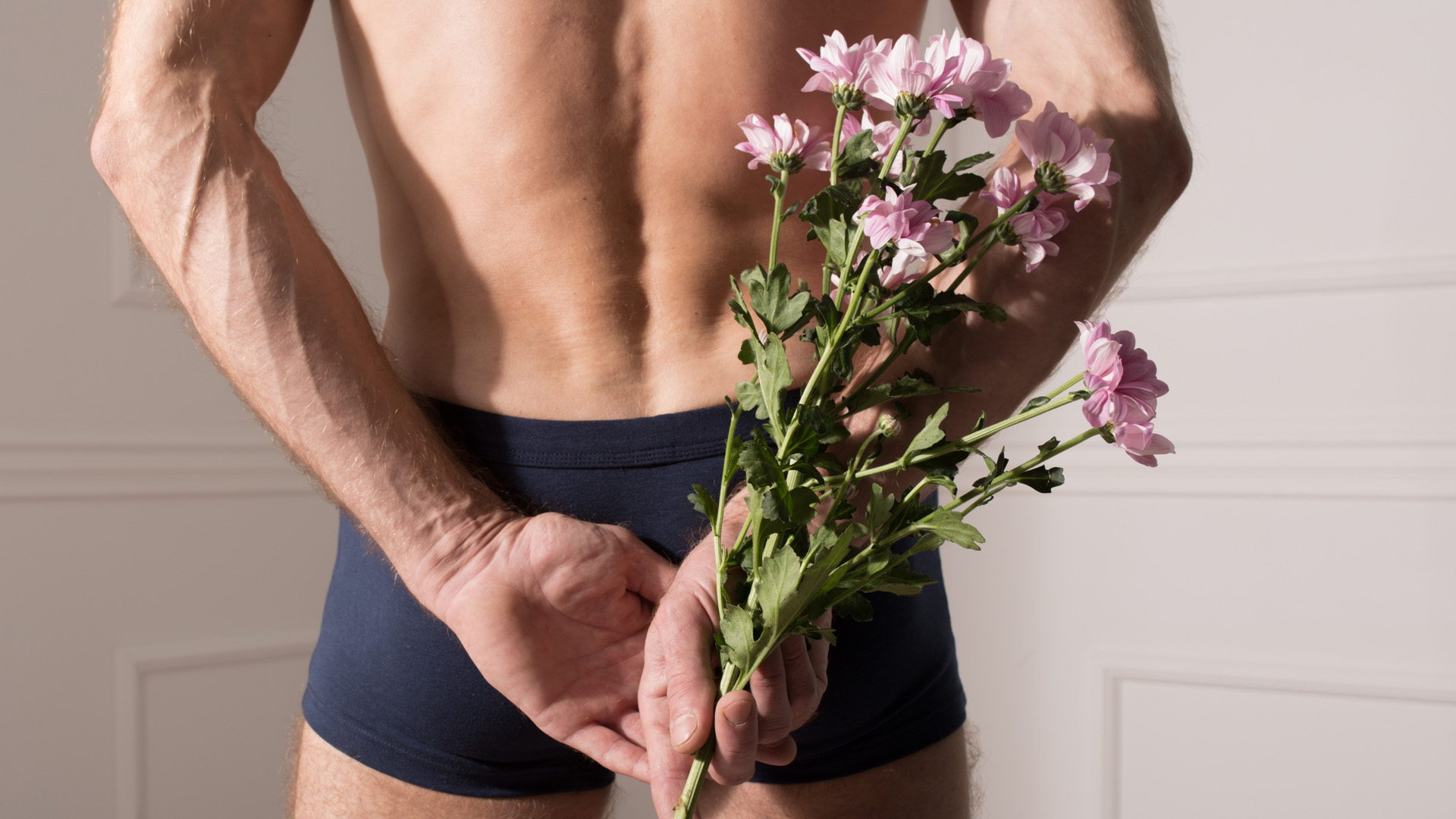 Oh, you thought only women needed to make an effort for Valentine's Day? Think again, because it's not the 1950s any more boys. Whether you are straight, gay, or somewhere in between - it's time to show that you are willing to reveal your sexiest side too.
Lingerie specifically for men can range from just a normal set of trunks to very revealing jockstraps, tight leather harnesses, and rubber bodysuits. All come in a variety of shapes and sizes for anyone's tastes, no matter how vanilla or how kinky you want to be on Valentine's day.
It is so much easier for men to put something together these days, but if you don't know what to wear then surprise your partner by only wearing a cock ring and a cheeky smile. We are back to wearing nature's lingerie again.
Other Options For… Anyone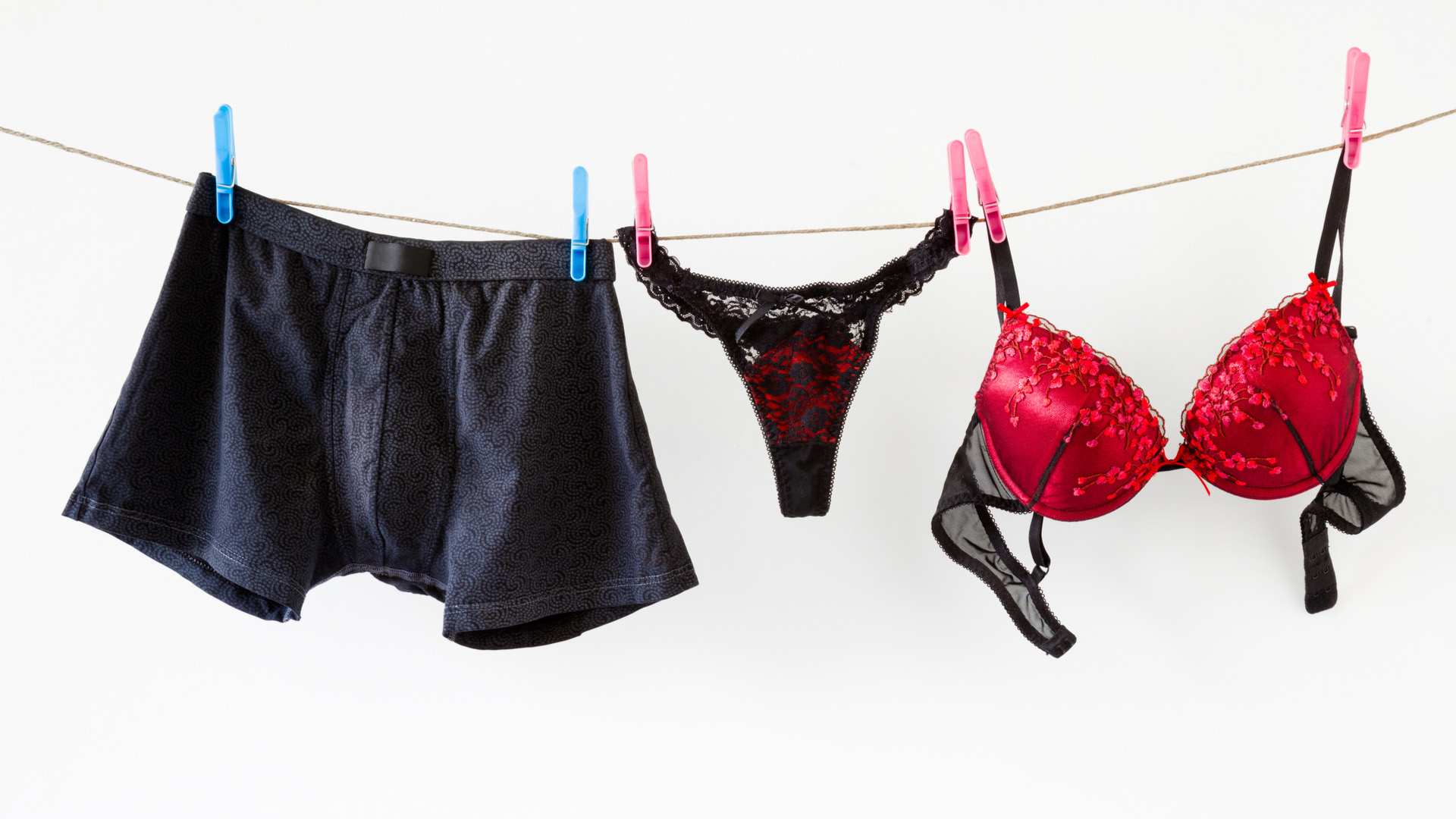 Maybe you feel like going for a lacy lingerie option is too conventional for you, and you would like your naughty Valentines lingerie to be a bit more quirky and fun?
For a bit of variety, you have to try one of these edible underwear options, which according to Women's Health magazine actually taste pretty good too. You could spend hours nibbling at each other, building the sexual tension before even starting to have sex.
If you waited until the 13th to decide on what to wear for Valentine's you can always improvise. Make your own lingerie with a can of whipped cream and some tactfully placed cherries. Use sushi like Samantha in Sex and the City if you feel daring. Want to use chocolate sauce? What about a pasta g-string? We won't judge, this is you and your partner's day to enjoy it however you desire.
We hope you found the inspiration you needed to go all out for your sexiest Valentine's Day ever. Have you got your sexy lingerie set ready yet? And how will you impress your significant other this year?