Transgenders
Verified Review
Published: 24th August, 2022
Trans Dating UK
: Are You Looking For A Different Kind Of Dating Experience?
Are you a bit bored of dating the same sort of people over and over again and want to try and step out of your comfort zone a bit? Are you someone who doesn't care too much about what is on the outside and who someone is inside is more important? Well, have you ever thought of dating someone transgender? The transgender dating experience is unlike anything out there - and we mean that in the best possible way! Trans people are some of the most welcoming, kind and empathic individuals out there, and the positive traits only increase when it comes to dating!
It's sad that even in 2022 transphobia in the UK is in a very dismal position. Understandably, when it comes to the matter of where to meet a trans person, things can get tricky. Society has made the trans community hyper-aware of their safety and many trans people still choose to keep their identities hidden from the general public. But things are slowly changing and the stigma individuals have about being trans (or being with someone who is trans) is becoming less and less common.
Let's help get rid of all those unfair stereotypes and preconceptions by taking you through the trans dating experience. We'll show you which sites to use if you want to have a trans hook-up (or if you want something more serious), as well as some general dating tips and any other answers you are looking for!
All You Need To Know About
UK Trans Dating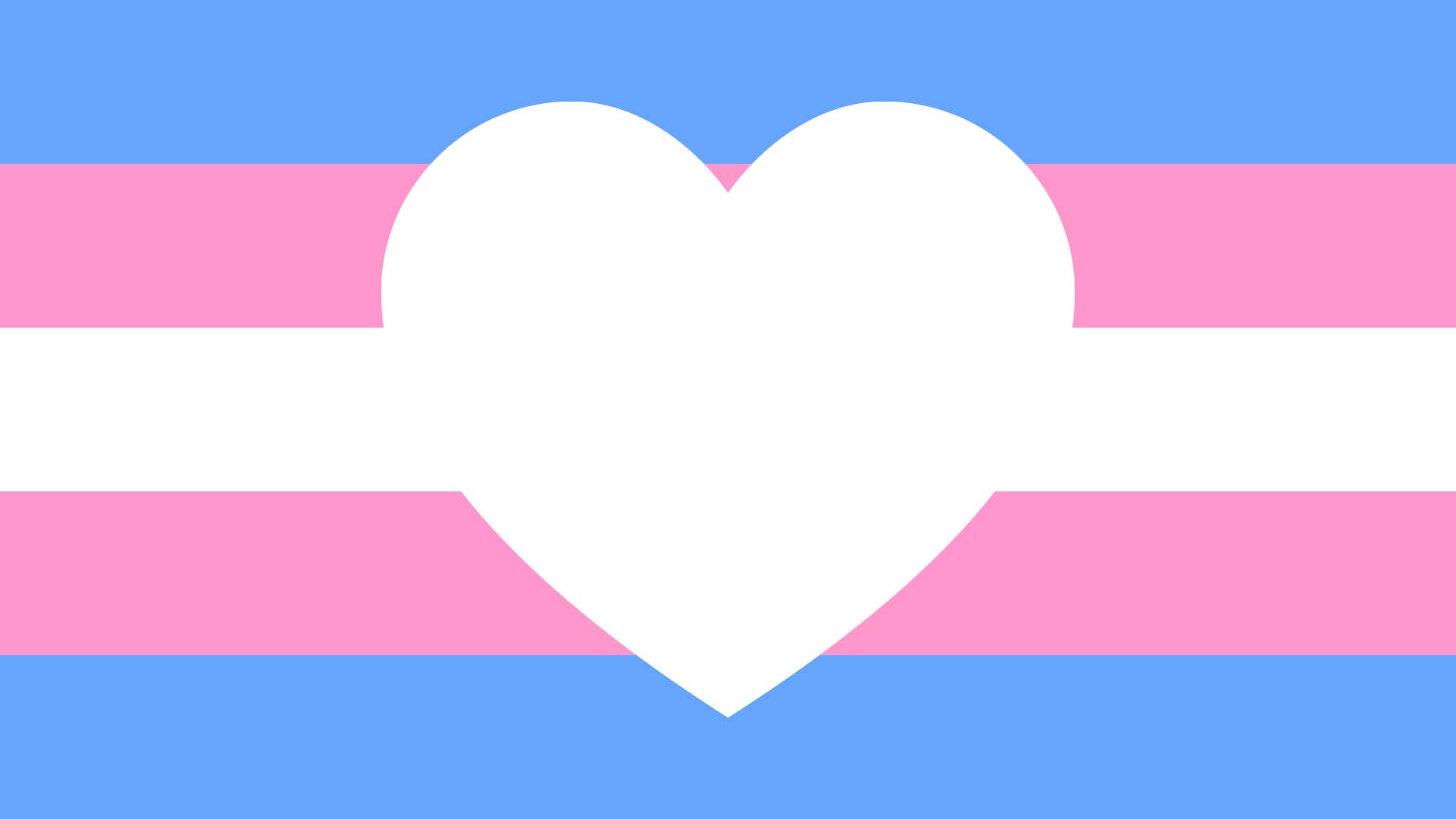 Dating someone who identifies as trans can be a new undertaking for many and there are a few things to keep in mind. Many trans people have had very bad luck when it comes to dating, mainly due to others not knowing how to approach them or how to speak to them.
There is also the added factor of a number of people still being bigoted and prejudiced. If you are with someone who is trans, you could potentially face some stigma as well. This isn't to say that this is a reason to stay away from dating in the trans community. On the contrary, the more people who realise and accept that it doesn't matter who you date, the less transphobia will be an issue and everyone can just get on with living their lives!
If you are considering dating someone who is trans, remember that they are people just like you - they are not the object of a fetish and deserve to be treated with respect. But more on that later on when we show you some of the Dos and Don'ts and FAQs of trans dating.
What Are The Best Trans Dating Apps And Sites In The UK?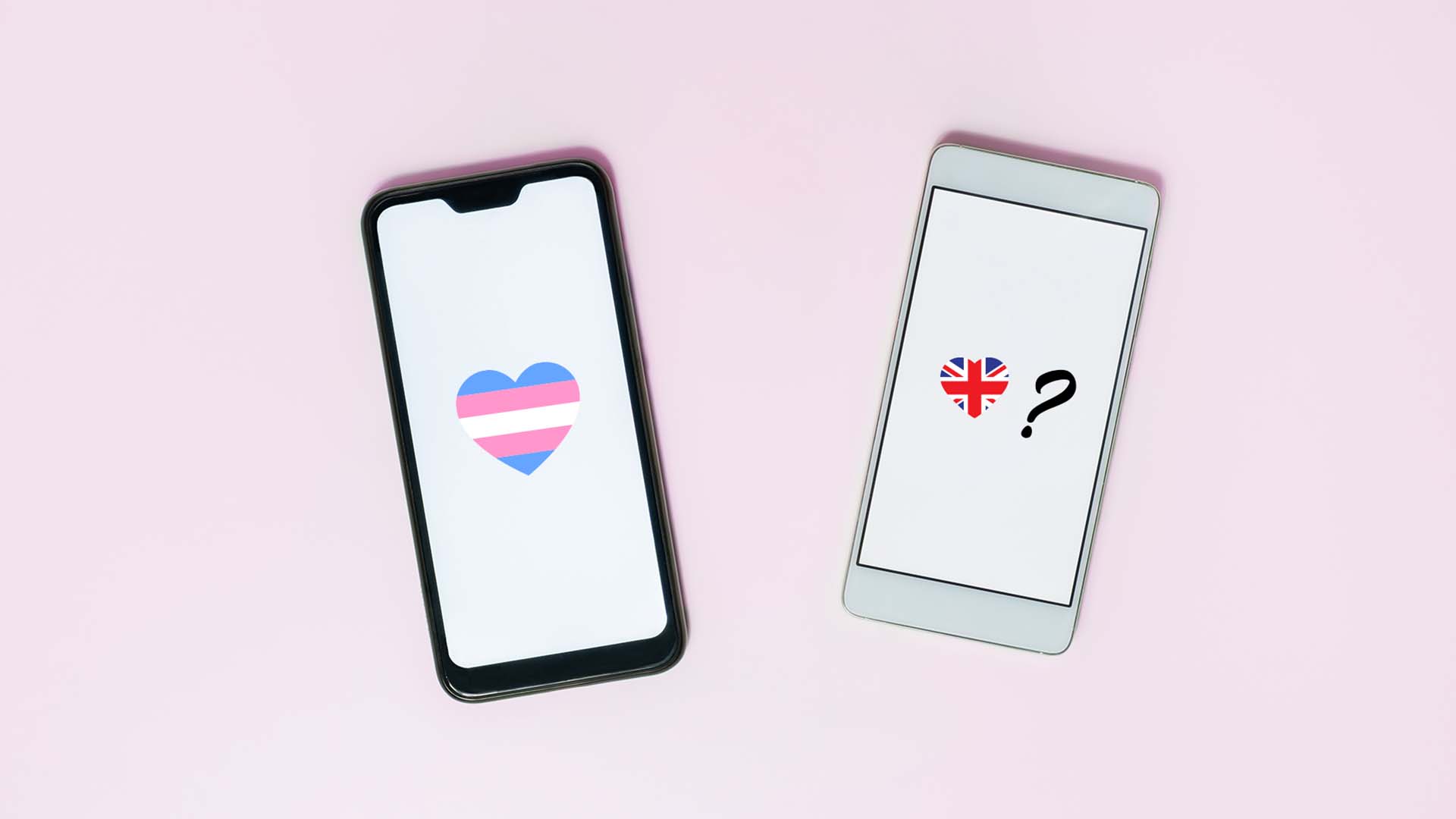 There are countless dating apps and sites available to choose from, but what about trans dating? Naturally, you are welcome to try your luck with some of the more mainstream platforms but something a bit more focused and specialised will undoubtedly work more in your favour.
Casual Trans Dating Sites
TS Dates
With around 75 million users and having been around for close to 30 years, TS Dates is not messing around! Just on the sheer number of users alone, if you are looking for a way to meet people for some casual fun, few sites can hold a candle to them! Their popularity and longevity are clear signs that this is a trusted platform so it deserves a spot very high on your shortlist.
TransDate.com
TransDate is one of the leading sites in the trans dating world and the various features on offer make it clear why! Want to upload some videos or watch other users' videos? No problem! Are you into hosting your own private webcam so you can connect with people better? You got it! With these features, among others, having something fun and casual is a walk in the park!
TSER
Despite having a relatively small user base, TSER is still a worthy contender when it comes to trans dating. The signing-up process is very simple and filling out your profile couldn't be easier. Their growing popularity is a positive sign and even though no nudity or explicit content is allowed, finding someone like-minded to have a bit of fun with won't be too difficult!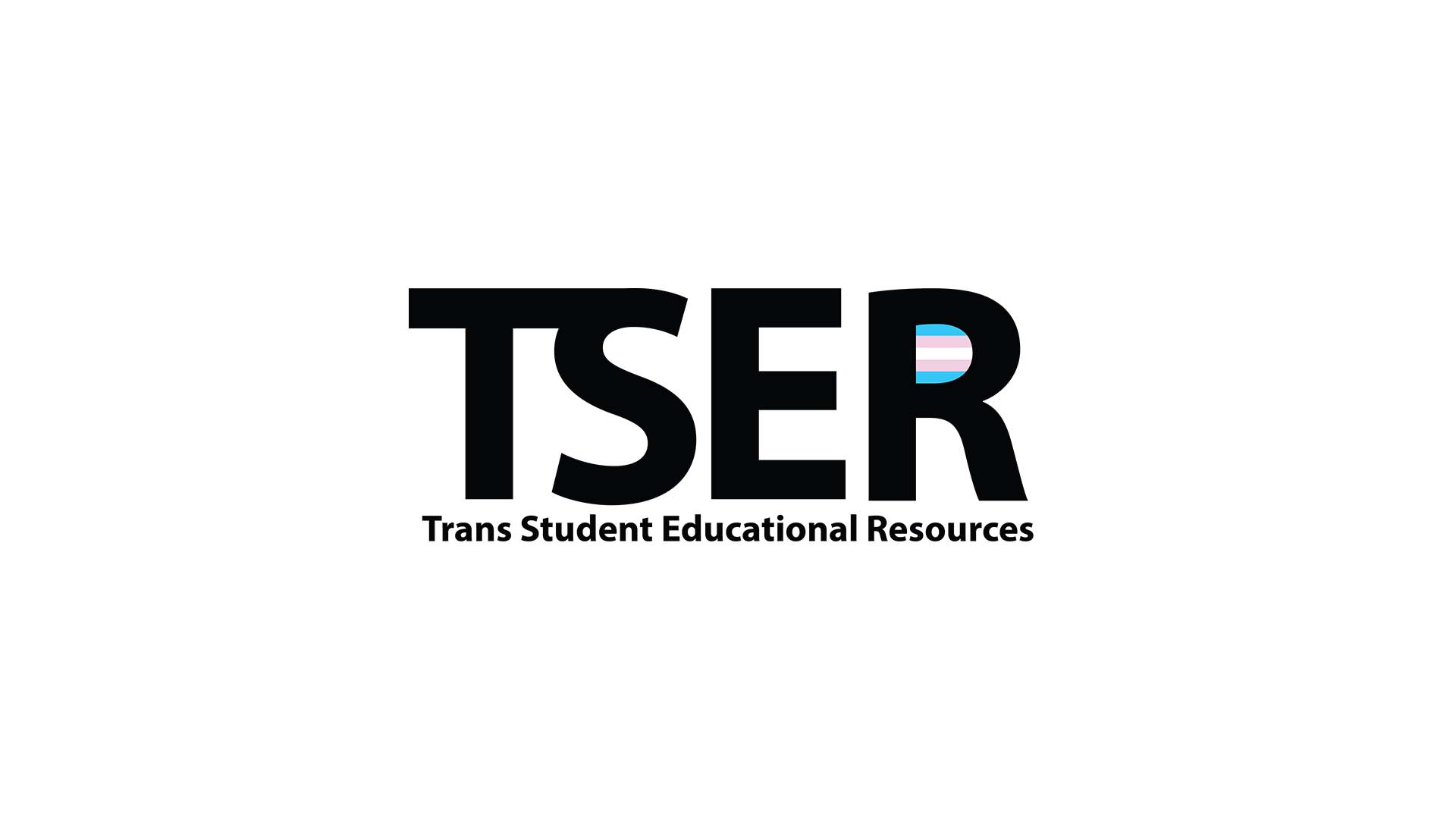 Dating Sites For Serious Relationships
Butterfly
Butterfly is a relatively well-known and popular platform in the trans dating community and they have a very strong stance against judgement, hate and prejudice. As a safe and inclusive space to meet other trans (and even gender-fluid) individuals, Butterfly ticks many boxes!
MyTranssexualDate
For one of the most solid and reliable platforms to build a long-lasting and genuine connection, look no further than MyTranssexualDate. This international site is perfect for anyone in the trans community who is looking for love with someone else either within the community, or someone open-minded outside of it!
Taimi
One of the lesser-known sites out there but with over 200,000 members they mean business! This inclusive dating app is aimed at trans dating, crossdresser dating and ladyboy dating. Its platform is very similar to a social media site because you are able to upload posts about your thoughts and what you're doing as well as interact with groups. Taimi is perfectly geared at building solid connections and getting to know someone on a deeper level.
What Should I Expect From Using A Trans Dating Platform?
sfas
A Very Accepting Community
Despite facing so much prejudice, discrimination and abuse, the transgender community is one of the most open and accepting groups of people you will ever come across. No matter what your background, religion, sexuality, or gender, most people will be welcomed with open arms. You won't be hard-pressed to make connections on a trans dating platform, but as long as you are open to it, you might come across some of the most interesting people you've ever met!
Safety And Discretion Are Paramount
Because of the various hardships that plague transgender people, online safety and discretion are at the top of the list of what these platforms offer. It may be that they are in a more conservative location and want to be under the radar a bit or perhaps they have not come out of the closet yet. You can rest assured that few dating platforms are as safe and secure as trans dating platforms.
The Most Diverse Dating Pool You Have Ever Seen
One thing that is immediately clear when immersing yourself in the world of trans dating is the sheer scope and variety of the people you can connect with! You will quickly find that identifying as trans can manifest in many different ways so be open-minded and ready for anyone that might come your way!
What Is The Right
Trans Dating Site
Or App For Me?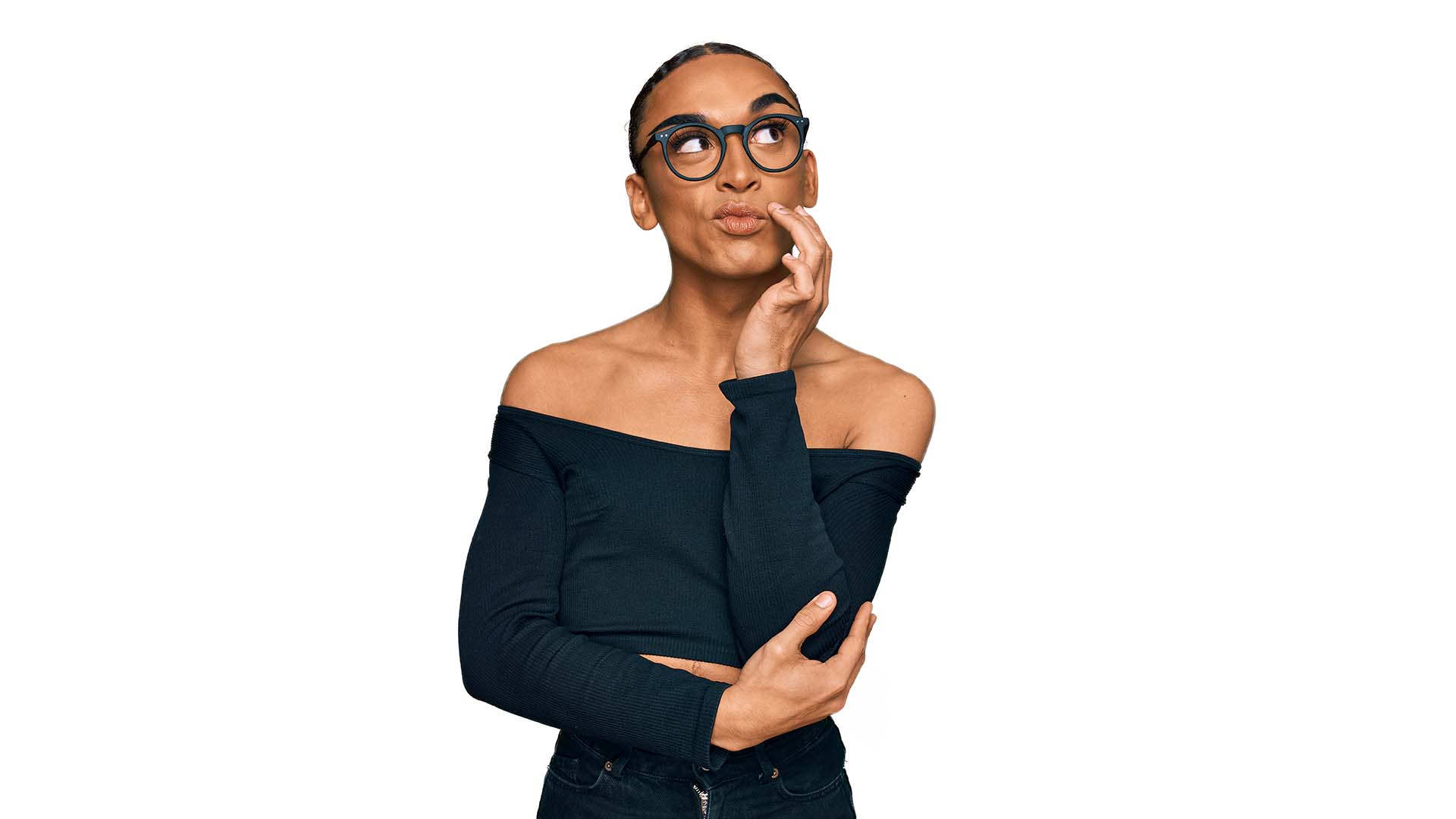 Unfortunately, there is no way for us to decide which site or app is going to be best for you - it all depends on what you are looking for and your personal circumstances. We would recommend trying a few different sites out and seeing which one gives you the best experience. It might even be worth it to try some of the bigger, more mainstream dating apps like Tinder, Hinge, or Match! Just be open, honest, and respectful about what you are looking for and you are bound to find the perfect match for you!
Tips For
Transgendered Dating
:
Do's And Don'ts
DO Ask For Pronouns Early
Yes, we are going to talk about pronouns. It can sometimes seem like political correctness gone wild, but using the correct pronouns is a crucial part of dealing with people in a modern age - especially when it comes to the LGBTQ+ community. Don't worry about offending someone with the question. The chances are high that they will be impressed and flattered that you are taking the time to find out how they identify and how to address them in a way that best matches who they are!
DO Respect Boundaries
This falls into the rules of dating as a whole but is even more important when it comes to the transgender community. Respecting boundaries can be anything from knowing when and how to touch them or what they like (and don't like) to be called. Many transgender people have had a hard time going through life and learning to trust people so this is an absolutely crucial factor to keep in mind.
DO Be Aware That Life Might Not Have Always Been Easy For Them
They may display some quirks or triggers that could seem foreign to you so it's important to remember where they came from. For example, they might not be too keen on the idea of going to a sports bar or going on a road trip through a small conservative town. Realise that certain things in their past could still have an impact on them today and just be someone who can be there for them when times are tough.
DO Educate Yourself
In 2022, ignorance is no excuse for not knowing at least a bit about the background of a marginalised group of the population. There is no need to become an expert on all things trans but at least have an idea of where they have come from and some of the struggles that the community has faced. And besides, the better you understand someone, the better the chances are that you will connect!
DO Realise That Being Trans Is Not All There Is About Them
This is something that many people struggle with when dating a trans person for the first time. Being transgender is a small aspect of who they are and just like everyone else they have myriad facets to their personality! Focus more on the person inside rather than what is on the outside and you will almost definitely hit it off!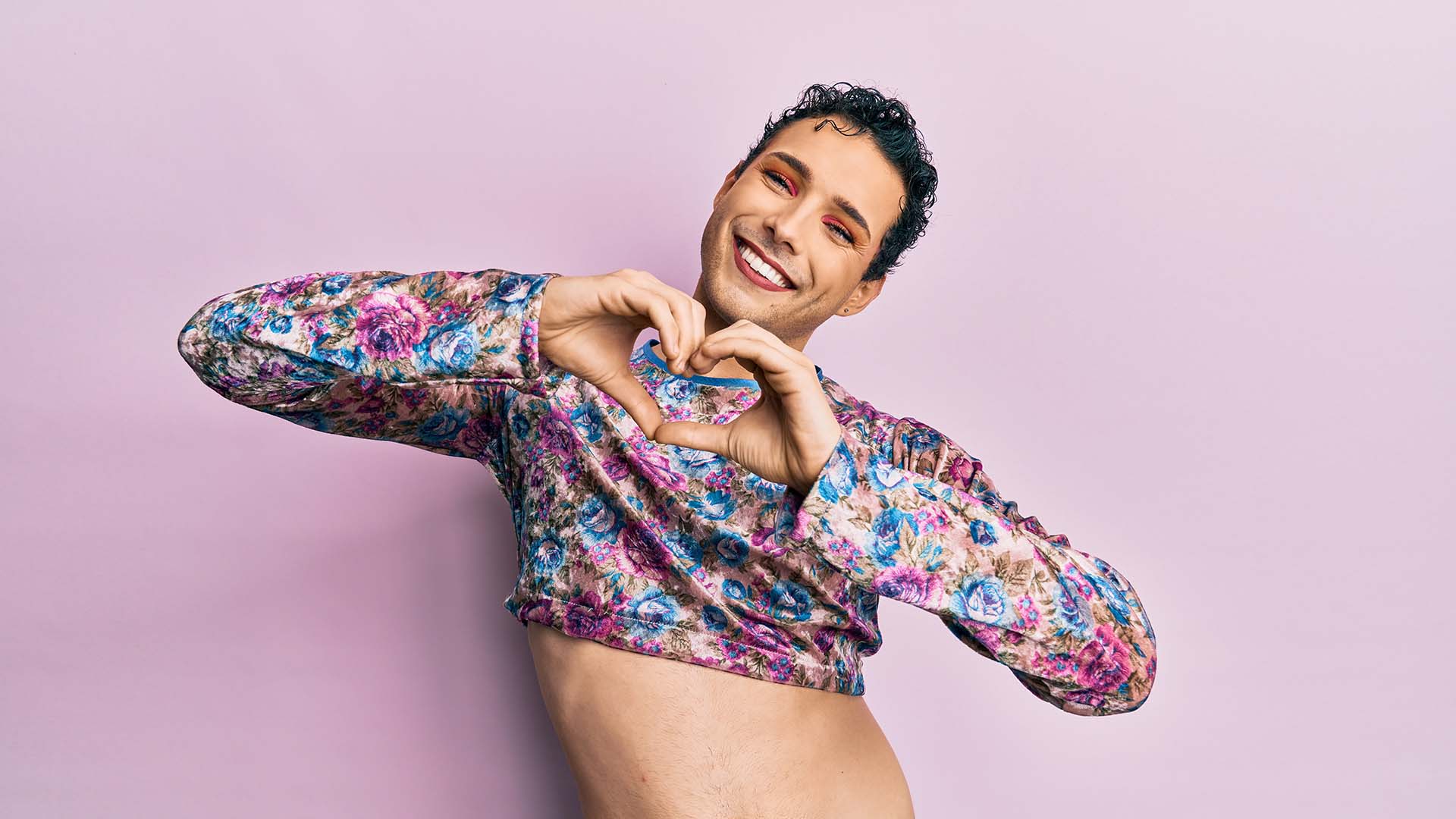 DON'T Misgender Or Deadname Them
This goes hand in hand with when we spoke about pronouns so rather be safe than sorry. Double-check how someone identifies and once you know, stick to their gender and pronouns of choice! Deadnaming is also very taboo in the trans community and this is essential when you refer to someone by the name that they used before transitioning (often this is their birth name).
DON'T Fetishise Or Objectify Them
There is a very fine line between being attracted to a certain group of people and appreciating their outward appearance and making them feel objectified. It is perfectly fine to compliment someone in and out of the bedroom but be very aware of how you go about this and if they are comfortable with the types of statements you are making. Trans people are not some exotic forbidden fruit that you need to experiment with or use to get something out of your system. Be respectful of boundaries at all times.
DON'T Ask Tactless Or Insensitive Questions
This is another one of those things that apply to dating in general but is even more important when dating someone transgendered. Much like how some personal questions can make you feel uncomfortable or exposed, keep in mind that there are some topics that might be better left for a later stage when you know each other better. The main topics that this refers to when it comes to trans people are overly forward questions about sex and genitalia.
DON'T Be Insecure About Your Sexuality
If you identify as a straight man then dating a transwoman does NOT make you gay. If there are any hangups about who you are getting involved with and you are worried about what this means for you and your sexuality, then it might be time to sit down with yourself and figure some things out first. Don't use other people as guinea pigs to discover who you are and who you are attracted to.
DON'T Get Involved With Someone If You Are Going To Keep Them A Secret
Many trans people have gone through a lot of hardship and struggle to come out of the closet and live their best and authentic selves. If you are prepared to date someone trans, you should be prepared for all that comes with them and expecting them to go back into the closet or stay a secret part of your life is not fair to them, or to you. This goes hand in hand with being secure with your own sexuality. Own who you are and who you are interested in and don't pay attention to what other people think!
Trans UK Dating
: FAQs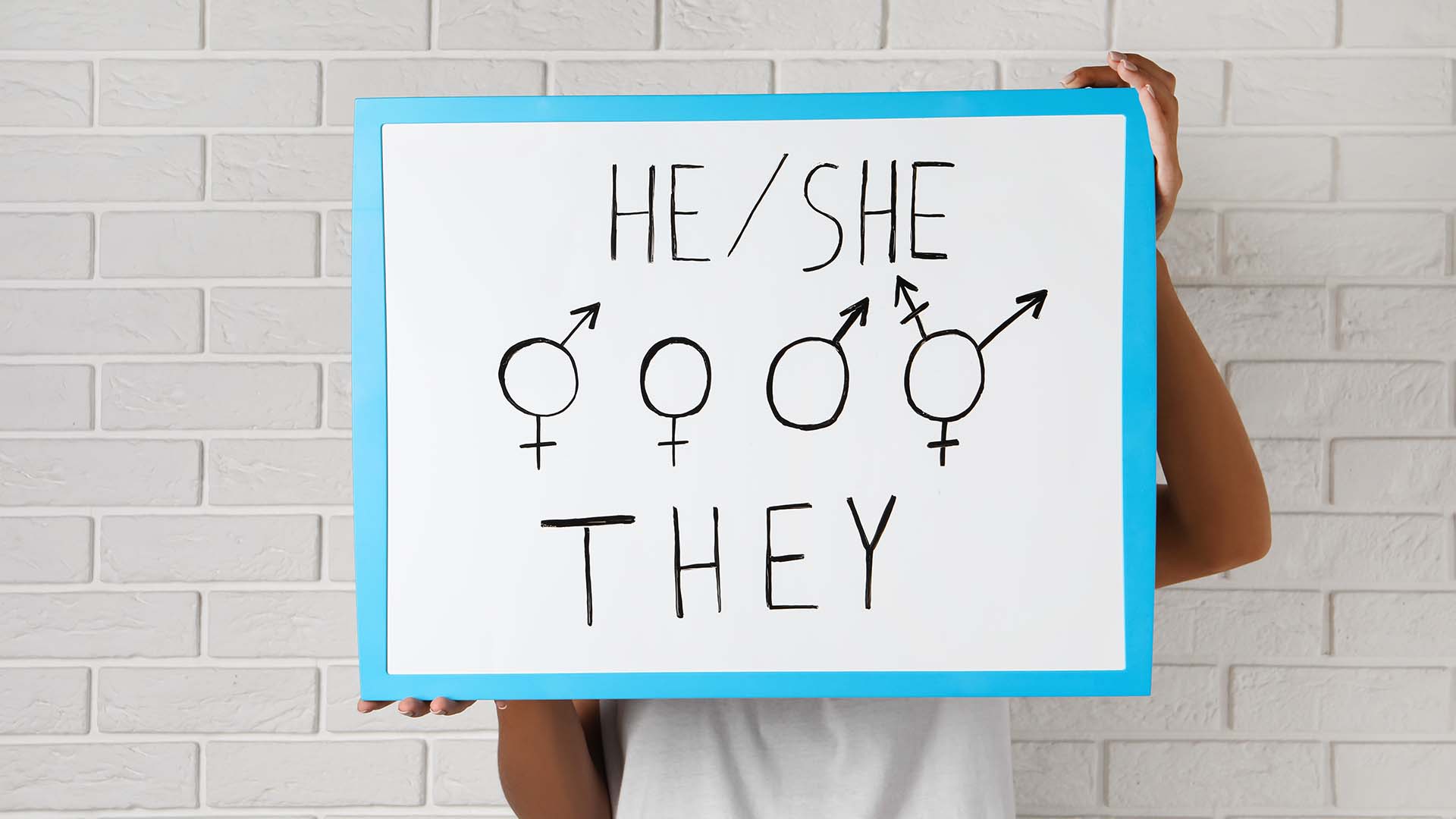 What Does It Mean For My Sexual Orientation If I'm Dating Someone Who's Trans?
Depending on how you identify, your sexual orientation should not be affected by dating someone who is trans. If you identify as heterosexual and date a transwoman, you're still heterosexual! If you identify as gay and date a transman then guess what, you're still gay! All that dating a transgendered person means is that you are not closed-minded about being with someone who has been on a slightly different life journey than most people. It shows that you are open, supportive and don't have prejudice!
Where Can I Meet Transwomen
Or Transmen?
As mentioned above, there are plenty of decent and trustworthy sites and apps to use to meet someone trans. Just remember to be patient, open-minded and ready to experience new and amazing things!
What Is
Transexual Dating
Like?
It's a lot like dating anyone else funnily enough! Trans people are some of the most caring, loving and open people out there so if you allow yourself to start something new, you are in for a treat! Of course, there are those out there who will raise their eyebrows and try to make things difficult but if you just focus on each other and what is important, that background noise won't matter!
Before I Introduce My Transgender Date To Friends And Family, What Should I Know?
This is one of the trickier aspects when it comes to dating in the trans community. Not everyone will be as open-minded as you are so be prepared to face some opposition - whether it is from friends or family. Just remember to stick up for yourself and your partner, at the end of the day it is your life and nobody has any right to tell you who you can be with.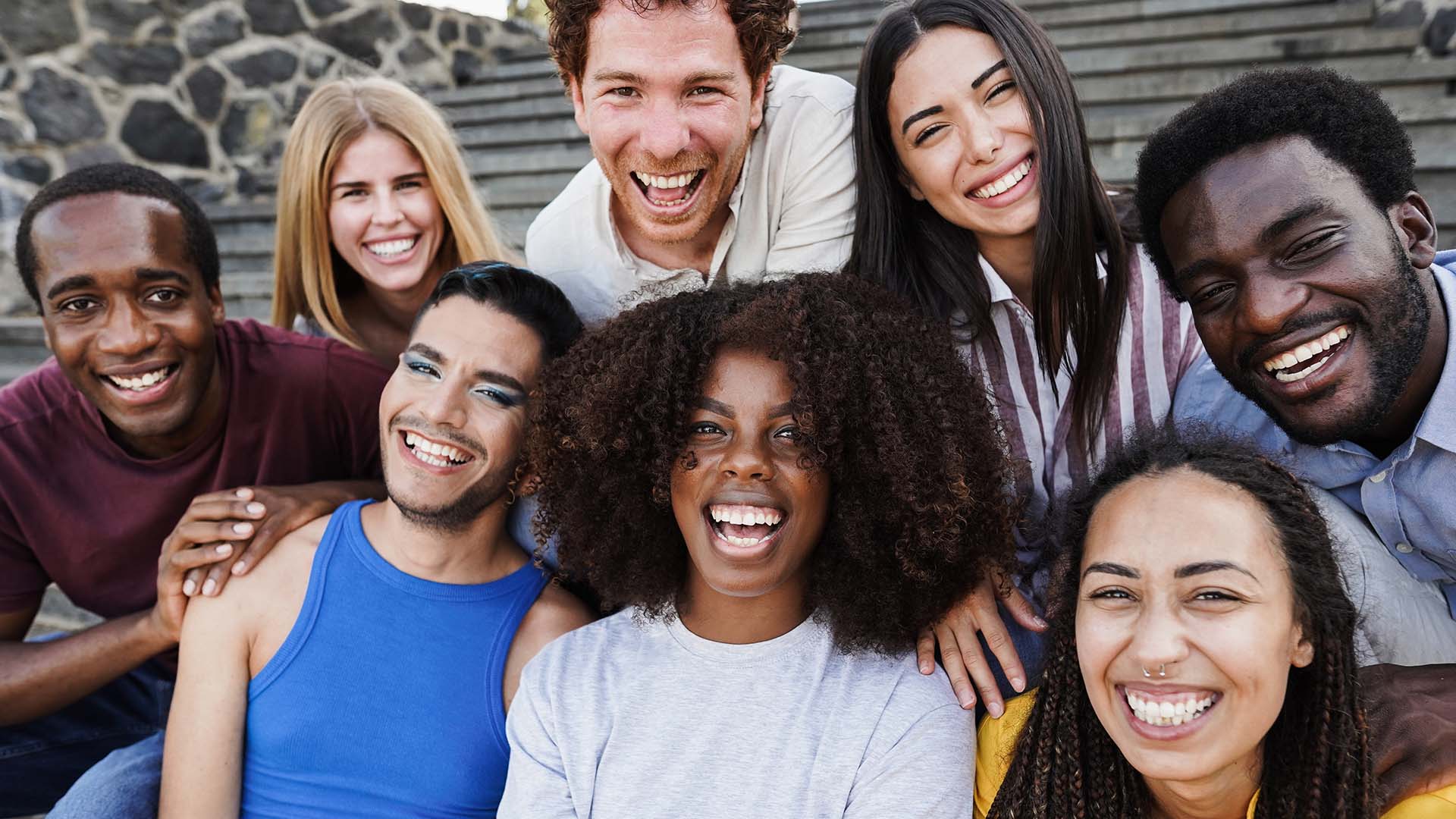 Are There Any Terms I Should Avoid Using When Talking About Someone Trans?
Of course there are! This is a very important issue and a lot of the incorrect language used surrounding trans people can come from a place of ignorance, or more often, a place of hate. Transphobia is unfortunately very common so educating yourself and others on what terms to use is a great step in the direction of breaking down barriers!
Transgender Vs Transexual
Is there really a difference between these two terms? The answer is yes! The more commonly used term is transgender and this covers all aspects of people who identify differently with the sex they were assigned at birth.
Transexual is a slightly more outdated term and some can have some negative connotations attached to it (the less than stellar history of trans medicine and psychology is to thank for this). These days, transexual is used more when describing someone who has undergone medical procedures to alter their body to be more in line with their gender identity.
So, for example, if you were to look up "transexual dating UK" on a search engine, you would be pushed more in the direction of transgender people who have physically transitioned.
Tr*nny
This is one of the most offensive terms one can use to refer to a transgender person. Many websites and social media sites ban the use of the word and it is considered to be a form of hate speech.
Sh*male
While this is a very common term in the porn industry, most people in the trans community find it extremely degrading as it objectifies them and reduces them to their physical appearance. Surprisingly, sh*male is quite an old term and has been used since the mid-1800s to apply to effeminate men or more masculine women. However, times and connotations with words change and these days this is one of those terms to stay clear of!
Related Topics For Further Reading…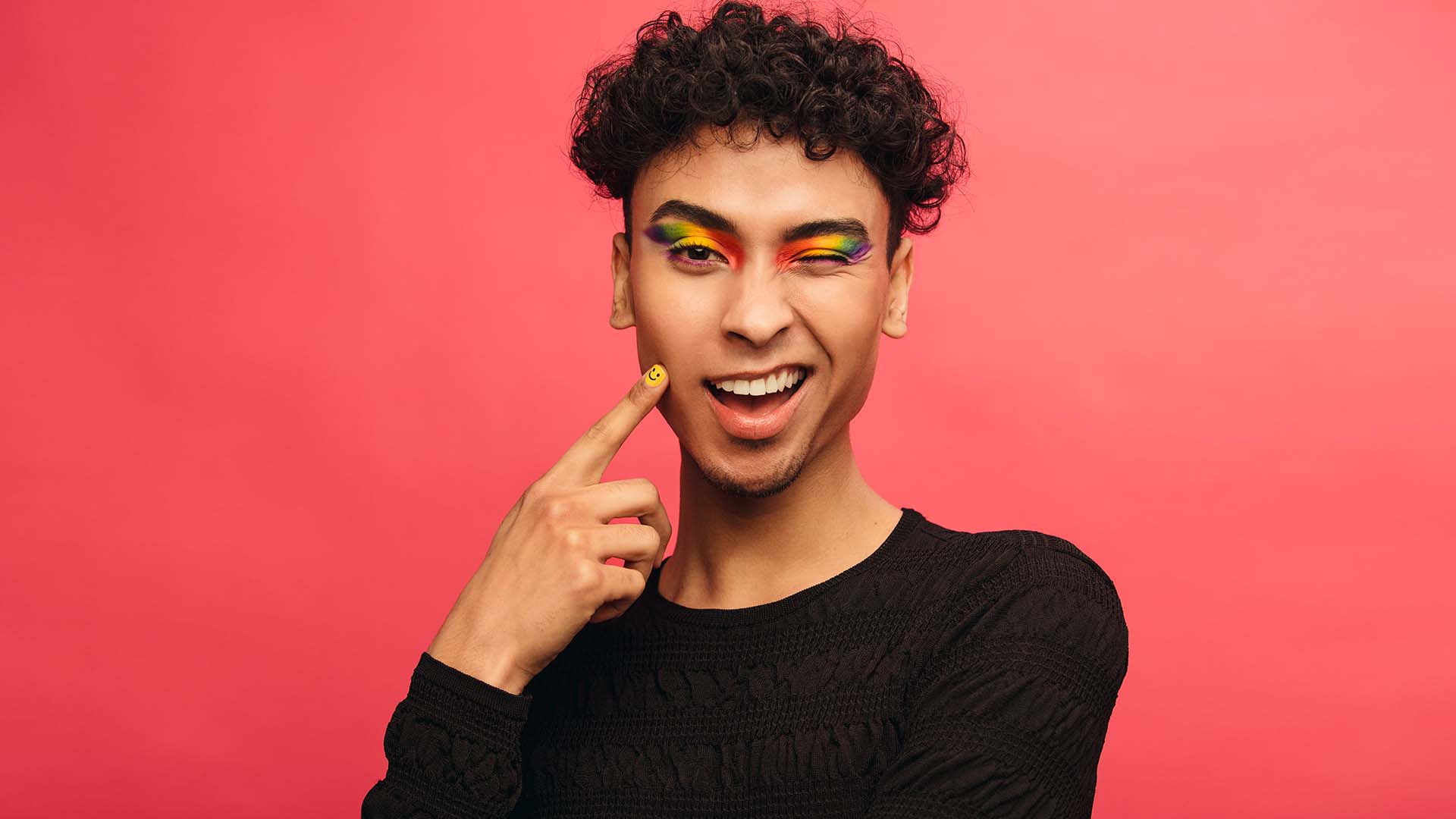 If you are curious to know more about the transgender community - whether it is to be able to offer support to them or just to educate yourself more, there are plenty of places where you can find valuable information. A good place to start would be getting clued up on some of the resources every trans person and ally should know. There are also countless books written by trans people about trans history and the trans experience so any of those books about transgenderism would be worthy additions to increase your knowledge.