Tinder Hookup: Get Laid In 7 Simple Steps
Verified Review
Published: 15th April, 2022
Getting laid on a night out sounds distant after the lockdowns of the 2020s. Today, we get to swipe through profiles and come up with clever dialogues to maybe have someone in our beds tonight. The big question is: "How do you make your wildest dreams come true on Tinder?"
Incubated in the college community by its founders, Tinder quickly became the new hip way of hooking up. In 2016, the online magazine Daily Dot rated Tinder as one of the best hookup apps for online daters. Today, Tinder's community has grown even more, but the question remains, "is Tinder for hookups", and if it is, "how to hook up on Tinder"?
Is Tinder For Hookups Or Relationships?
There is no right answer to that question. The truth is that Tinder evolves with its users and their intentions. As the most popular app out there, it has a wide range of users, from those wanting to marry, to those looking for one-night stands.
Some singles flow back and forth between the two extremes, which present opportunities for those looking for their next casual date.
There are seven important steps to follow if you want to get down and dirty with that sexy person on the other side of your screen. Online dating might have changed the rules of the game, but who doesn't like a bit of a challenge?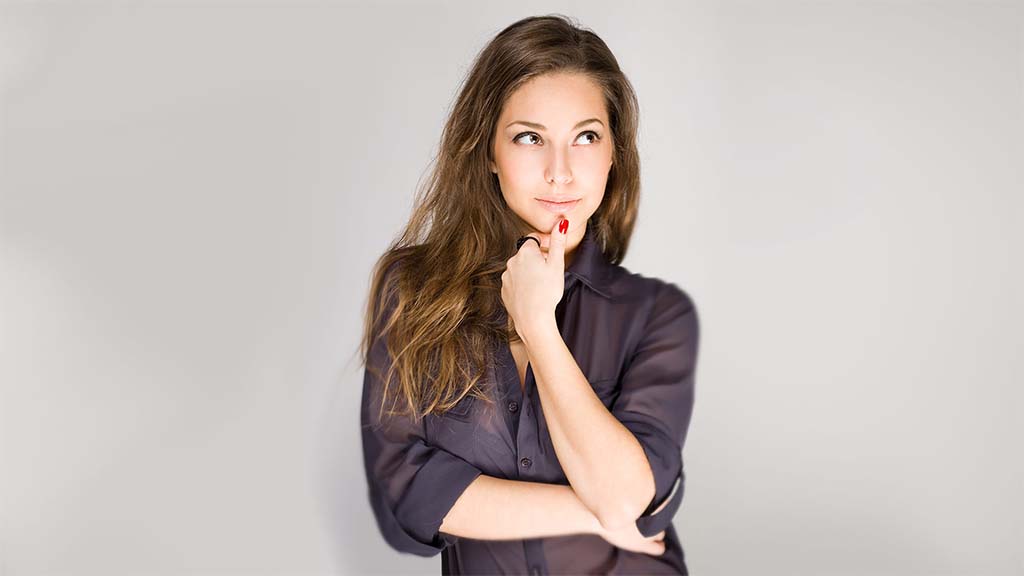 How Do Tinder Hookups Work?
Like your old-school bar hookup, you need to show your wit and charm if you want to get your happy ending.
Step 1: Choose Photos That Make You Lovable, Not Just Desirable
There's very few girls out there that don't like sexy abs, sweaty muscles, and smouldering looks. However, girls are constantly bombarded by such photos in commercial ads, so they'll admire your sexy bod and swipe you into oblivion. Some might even believe that they aren't hot enough for you, so don't overdo it with the thirst traps.
If your body is a masterpiece, include one of your beach or gym photos. Those images also give the idea that you're an active and outdoorsy person, making you more attractive. On the other hand, selfies taken in your bathroom have a lower emotional hook because they don't say anything more about your personality.
Pictures with your pets are also a successful hit with the ladies, so if you have any, include one photo in your profile. Once again, don't overdo it. You don't want to look like an animal shelter profile.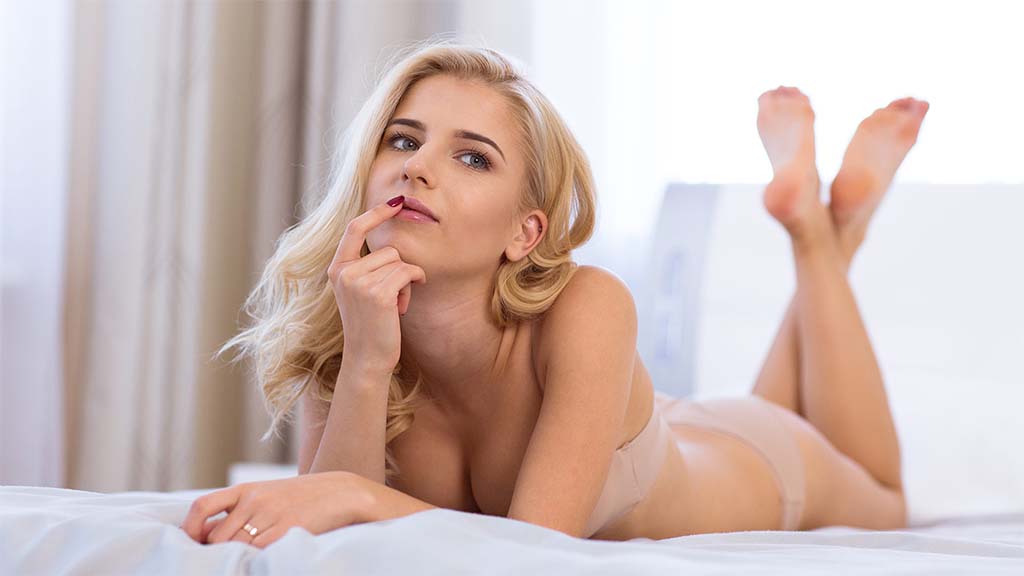 Step 2: Set Up The Best Tinder Bio For Hookups
If the photos spark interest, the bio is the one that will make the girls decide which way to swipe. Make sure you state what you want in a gracious way.
The direct approach of "Let's hook up" might work for those looking for casual sex, but if you're trying to extend your search in the pool of "Not-Sure-What-I'm-Looking-For", be more subtle.
Your bio should contain a flirty and witty message that makes a girl laugh or smile. Sparking her interest will raise your chance of meeting her up.
"Single and Ready to Mingle" is a traditional hookup phrase that many use. However, if you want to come out of the box, you can try one of the following for inspiration:
- Newly single, ready for some excitement and adventure!
- If you're tired of pandemic hibernation, let's get together to have a nice wake up call!
- It's fun o'clock, do you want to join me for a snack and drink?
Step 3: Choose To Swipe Right Based On Interests
Tinder hookups are not hard to come by if you're goal-oriented with your swipes. By reading someone's bio, you can pick up on certain phrases that indicate their interest in something more casual. Here are some of them:
- Looking for fun!
- Enjoying being single!
- Want to experience an adventure!
While these phrases don't necessarily mean that a girl is looking for a hookup, it's less likely that she's against it. If she was looking for a relationship, she'd say things like:
- Searching for love and romance!
- I want a caring, sweet, and supportive man!
- Looking for a relationship!
Online magazine, Independent, reported a study made by Match.com, which exposed the ten most used words men and women responded to when looking at a potential romantic partner's profile. Those words conveyed care and attention. If your goal is hooking up, avoid using more than three of those words or you'll fail to communicate your intentions.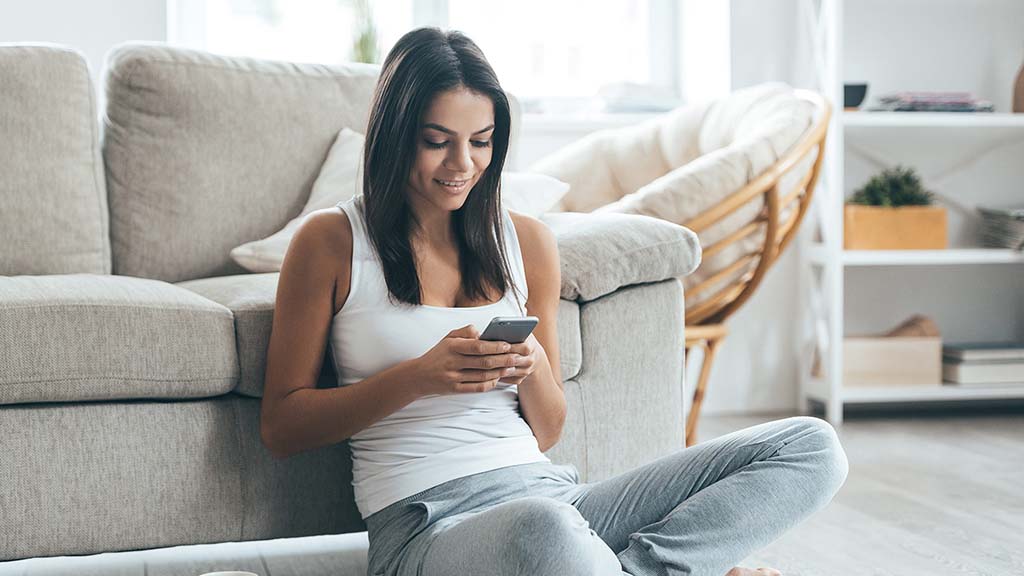 Step 4: Craft a Charming First Message
First impressions are not a myth, especially in the online dating world. Failing to capture their attention from your first message might prove to be detrimental to any of your future attempts.
Elite Daily has come up with a list of Tinder hookup lines that you can use. Some like, "I'm more into adventure and pleasure than Netflix and chilling" are very clever. Here are some suggestions that you can use:
- Hey beautiful, if you're as tired of being at home as I am, how about we get together and make new memories?
- My dog is dying to meet you! It's heartless of you to make him wait around. So, how about I introduce you to him?
- You're a foodie, and I like to cook, so how about you taste my skills in the kitchen? ;)
Step 5: Tease, Compliment & Sexualize
Talking in innuendos and sexualizing non-sexual objects makes the conversation light and funny and tickles the girls' funny-bone. Talking about your dong is sexy when you substitute it with something non-sexual, like an eggplant. Why else will a purple vegetable become the most popular emoji for a penis?
Here are some examples of objects often sexualized: telescope, cactus, wiener, banana, popsicle, parsnip, microphone, drill, etc. Be creative in your conversation, and the right substitute will come along.
Step 6: Make The Move, Ask Her Out
After a couple of messages, ask her to hang out, maybe even Netflix and chill. You can also ask her on a date but don't forget to specify that it's a casual get-together. You don't have to wait days before you strike the question if the goal is to hook up.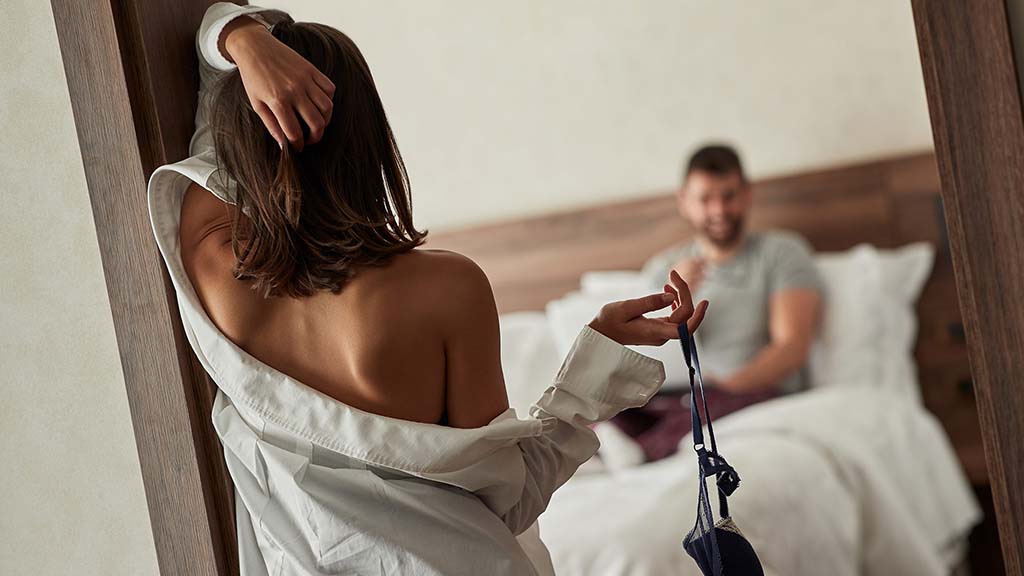 Step 7: Prep For The Date / Chilling Session
Preparation is everything! Nobody likes one of those sloppy encounters, so put some effort into making her feel comfortable. Food and drinks are your best friends in this case. And if you add a little chocolate, you might get laid twice.
Make sure to clean up nicely as well. Put a slightly tighter shirt on and smell like the epitome of seduction. Combine all that with a smile and good attitude, and you just got yourself a night buddy.
At the end of the day, it might seems like Tinder is the best place to find someone for sex quickly and without much effort, but nothing is ever that simple. So, remember to polish those naughty pictures on your profile and be cheeky on your bio and messages.
It takes more than a little woo-ing for some people to want to get you under the sheets. How about you throw in a nice meal to the mix? Netflix and chill is always more fun when you have a few drinks and a sexy getup.
So don't be lazy on your profile and let your dirty mind show! Who knows, it might just be enough to get you laid tonight!