F-Buddy Review
Verified Review
Published: 22nd September, 2022
Introduction
Creating a dating or hook-up site that stands out from the competition is a very tricky job. Apart from the many smaller sites that seem to pop up like mushrooms after the rain, there are the behemoths like Tinder, Match.com, eHarmony, etc to contend with.
F-buddy.com was founded in 2006 so they've been around for a while, but do they have what it takes to end up on anyone's shortlist of hook-up sites? We're here to help you figure it out!
What Type Of Dating Site Is It?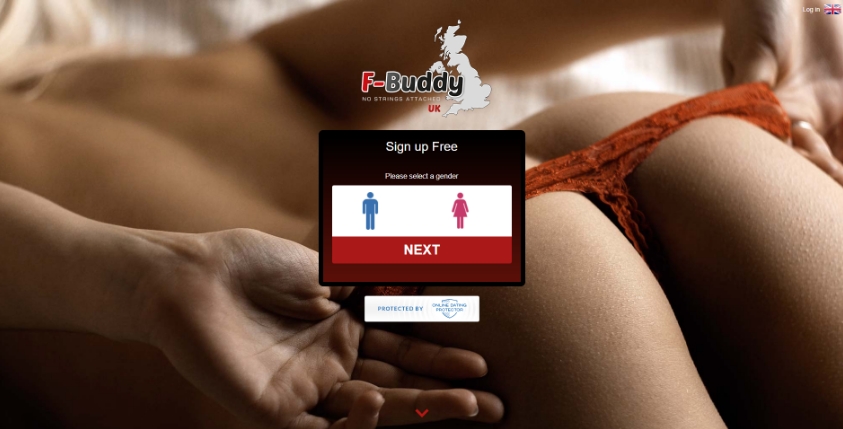 For those after a long-term and meaningful relationship, f buddy might not be for you. On their landing page, they boast that it is "the place to meet sexy adults" so there is a clear focus on finding no strings attached fun.
• Tried-and-tested chat-based instant messaging site
• Local matches are encouraged by showing users in your area
• Unmistakably centred on finding adult fun
Who Is F-Buddy.co.uk For?
As the name suggests, this site is ideal for anyone looking to find an online fuck buddy. If you are not keen on going to a pub or a club to find some fun, taking your search online is the next best option.
• Men and women looking for a bit of local fun
• People after something casual or discreet
• Couples looking for a third person (or a single person looking for a coupe)
• Lesbian and gay people looking for fun with someone of the same gender
Stats & Infographics
Despite having been around for over 15 years, there were very few stats we could find about f-buddy.
In May 2022 they were at just under 26,000 site visits - very low when compared to Tinder with over 114 million visits. People also tend to stay on the site for quite a short length of time, at just under 10 minutes on average.
Most smaller sites tend to be vastly skewed in favour of more male users but, as can be seen in the graph below, f-buddy has just a 20% difference which is not too bad.
Almost half of the users are under 34 so f-buddy is clearly more suited for someone looking to match in this age group (the bar graph below illustrates the age demographics).
Registration Process
The registration process for f buddy UK is straightforward and fast, taking less than 5 minutes of your time. On the sign-up page, you are met with the option to choose whether you are male or female after which you choose a unique username and fill in your age. Verification is done via your email (although oddly you can choose to skip verification until a later stage).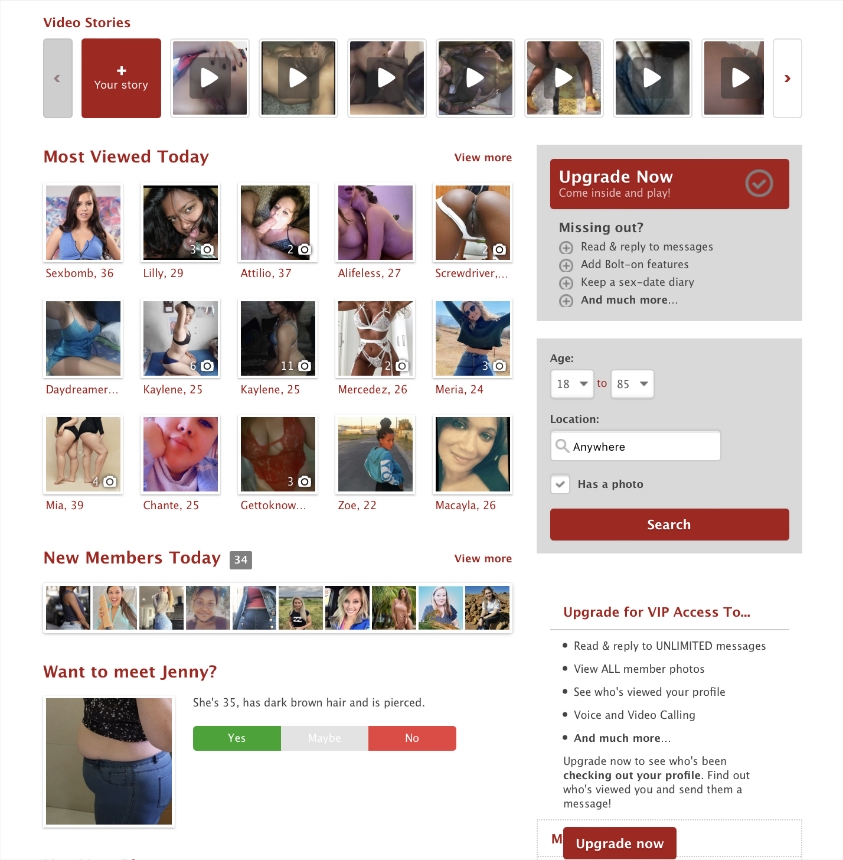 Fig. 1: What you can expect to see on your dashboard once you have registered
After registration, you are redirected to the dashboard of your profile (see fig.1) but before you can browse around, a pop-up window immediately encourages you to purchase a trial membership.
Editing your profile is also a relatively easy process and you can fill in information about your appearance and lifestyle, (see fig.2) as well as what you're looking for along with your sexual interests (see fig.3).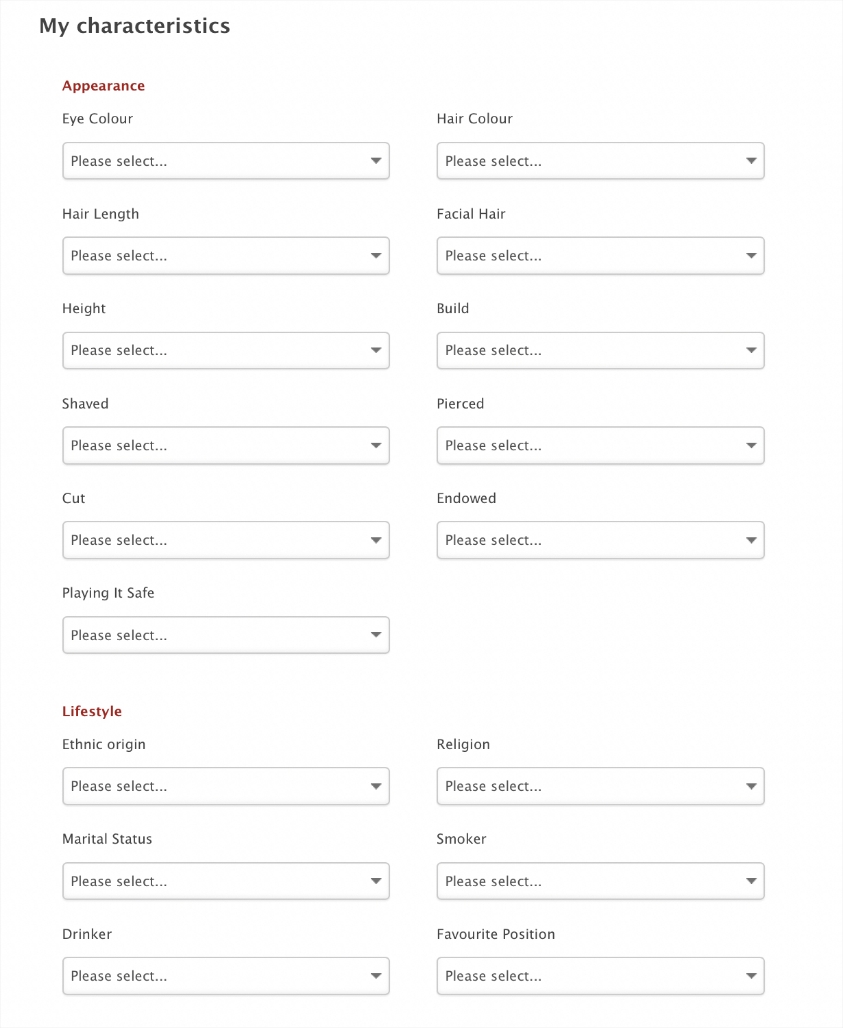 Fig. 2: Updating your profile with your characteristics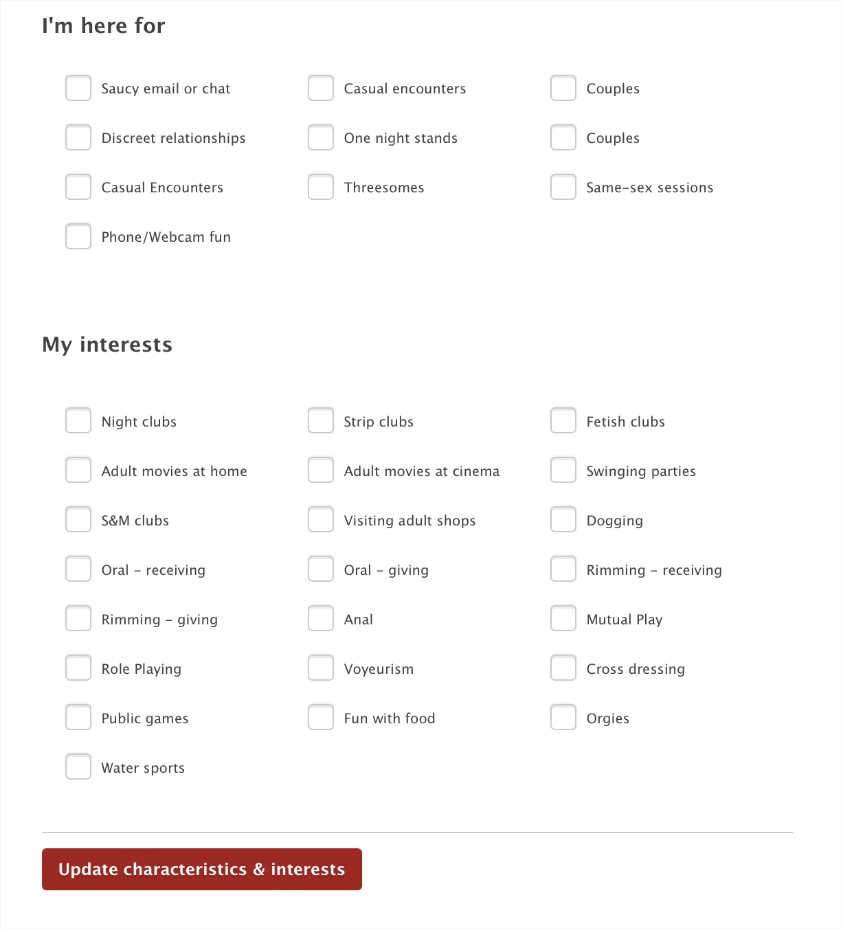 Fig. 3: Some of the options of what you are looking for as well as sexual interests
In addition, you are able to upload a short bio, photos and a video profile (see fig.4).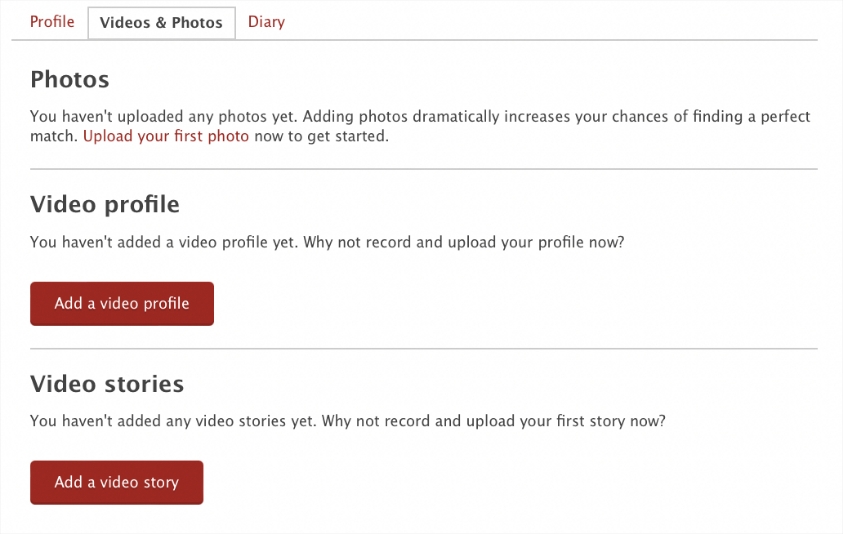 Fig. 4: Additional items to add to your profile include photos and videos
Top 3 Features
Encounters

This rather unique feature enables you to tell the site who has caught your attention and if that user feels the same about you, you will be notified. It's their fastest way to get matched, not to mention start chatting. You are also able to see which user has expressed an interest in you and can return the gesture (or ignore them if they are not your type) (see fig.5).
Dating Diaries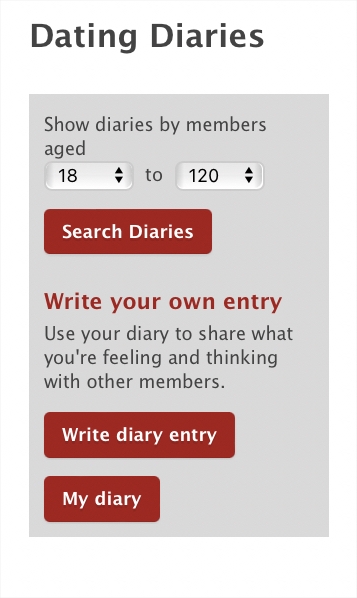 F-buddy dips its toes into the world of social media with this original feature. By allowing you to post a "diary entry" where you can write about what you're doing or thinking of (see fig. 6). See this as a sort of ice breaker - if your post resonates with someone they can respond to it. This is so much better than the usual "hey what's up" approach!
Live Cams
One of their newest features allows you to do a live video chat with someone that has caught your eye. The benefits and possibilities of this are clear and more sites aimed specifically toward hookups should have this capability!
Pricing & Costs
The main question that many people wonder about when it comes to signing up for a hookup site is how much it will cost? While f-buddy does have a free membership option, it is extremely limited. Compared to what you are able to do as a full member, it almost begs the question of why the free membership exists. Apart from setting up your profile and searching for other members, the most you can do to someone you like is send them a wink.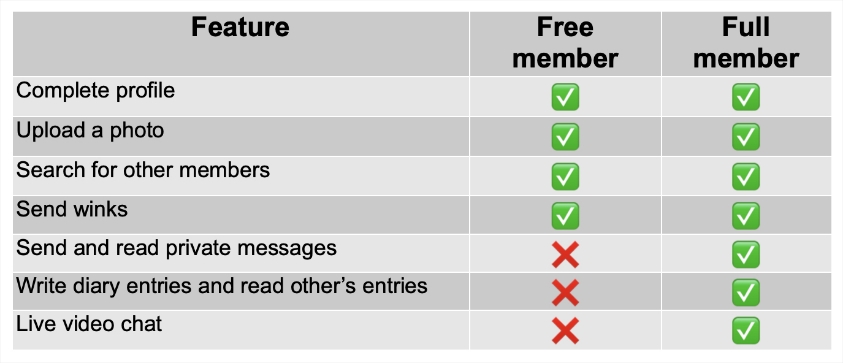 In order to start messaging (and unlocking the diary feature and video chat), you need to become a full member which requires a paid subscription. Different membership options exist with varying prices and lengths:
• 1 month subscription = £29,95
• 3 month subscription = £19,99
• 6 month subscription = £15,99
The longest subscription is also the cheapest in the long run, but you will need to consider how long you want to use the site and if it will meet your needs.
Pros & Cons
Pros
Simple and quick sign-up process with only email verification needed
Well-designed and clear interface
Live video chat feature
Original and unique "daily diary" feature
Cons
Very limited features with free membership
High risk of fake profiles
Not the cheapest subscription prices
No verification apart from email (no option of social media login in order to authenticate identities)
Cancelling a paid subscription requires you to contact site support directly
Safety & Security
Unfortunately, their Terms and Conditions along with their Privacy Policy caused our eyebrows to raise more than a few times. If you are also wondering "is fbuddy legit?", here's what we have to say about it.
The lack of identity verification was an immediate red flag for us. Apart from having to provide an email, there is no other way to prove that you are a genuine person and not a catfish or scammer. Some dating sites have the option of connecting back to your social media in order to verify your identity but this was not the case with f-buddy. In the Terms and Conditions, it is even stated that they are an "entertainment service" and there is no guarantee a user is genuine. It seems that fake profiles are a very real risk on this platform.
In addition to this, they "reserve the right to automatically respond to all member to member messaging, in those cases where an individual member has not personally responded". If they feel like you or the person you're speaking to are not being active enough with your messaging they will intervene to "help" keep the conversation going.
By posting content to a public area of the site, you automatically grant them "an irrevocable, perpetual, non-exclusive, fully paid, worldwide licence" to use, copy or distribute this content for purposes connected to operating and promoting the site. So if you upload photos or videos (and potentially even your Daily Diary posts), the site has been given automatic rights to use your content in any way that they see fit in the name of "promoting" their service.
In their Privacy Policy, they mention that while you are visiting the site they collect information about you which can include your location data as well as any personal information that you may have submitted to their "third party service providers".
Upon deleting your profile, some of the information related to your account (gender, sexuality and payment records) are still kept on the company's records.
On a slightly more positive note, if any person has misused their membership and acted in a way that is unlawful or prohibited by the Ts & Cs, they can immediately have their membership revoked.
Conclusion
F-buddy seems like a site that has plenty of potential and some of the features they offer are quite unique and original. As mentioned above, the encounters feature, the Dating Diaries and live video chat are all great aspects that some other sites can learn from!
However, the shortcomings might make you think twice about joining. The free membership is very limited and if you are willing to purchase one of their subscriptions, the less than satisfactory security measures are quite concerning.
With smaller sites, the risk of speaking to fake profiles is always high and f-buddy's lax authentication measures, while also going so far as to admit that some profiles might be fake, means they are difficult to recommend. And on top of that, they occasionally intervene in chats if they feel like either party is taking too long to respond which is very worrying. You could find yourself exchanging messages with a site moderator without even knowing it!
In a nutshell, our f buddy review should make it clear that they would not end up on our short list of potential dating or hookup sites. The few interesting features unfortunately do not outweigh the cons and what's hidden in the fine print.
Tips
• If you are considering signing up and subscribing, the 6-month subscription works out to be the cheapest option per month, do think about the time commitment though.
• Using the Dating Diary feature is a great icebreaker to get people to interact with you (and for you to interact with them).
• Try the live video chat before you meet up with someone to see if they are genuine and your chemistry is real.