The Best UK Sugaring Dating Sites For 2022
Verified Review
Published: 15th September, 2022
Whilst online dating has become more and more popular, it's no surprise that sugardaddy uk dating sites have taken the industry by storm. Not only are people becoming more open-minded by accepting that some people have this sort of relationship, but there has also been a huge increase of people engaging in these kinds of relationships. "Mutually beneficial" is a pretty good arrangement after all.
Some people say finding this kind of relationship is next to impossible but that's far from the truth. Okay, there are quite a lot of sugardaddy sites out there which claim they will help you find exactly what you are looking for, but most of them don't live up to those expectations. However, if you know where to look then you will be surprised at how many opportunities will arise for you.
In this article we're going to take a detailed look at some of the best sugar daddy dating sites of 2022 so that it helps you avoid sites with fake profiles, scammers and low success rates. This will include not only some of the pros and cons of the top sites, but also their costs. We'll discuss what sugar dating really is, some of the different roles in these kinds of relationships and some extra helpful tips along the way.
So let's get started.
What Does Sugar Dating Really Mean?
Sugardating is usually a mutual relationship between two people, where one is compensated by the other. The person who is being compensated is usually called the sugar baby, while the person providing the compensation is generally called sugar mummy or daddy.
It's still very similar to normal casual dating, however, usually the difference between the two would be financial support. This could be given in either the form of a payment or lavish gifts, either on a regular basis or even just as a one-off thing depending on what has been agreed on by both parties.
Most people who want to be involved with sugar dating tend to be the type who are only looking for some sort of fun or romance without any strings attached but it can still be considered as a long term arrangement depending on what the sugar daddy or mummy is looking for.
Reasons For Choosing Sugar Daddy UK Websites
Sugar dating daddy sites are becoming very popular for a number of reasons. Not only do they make it easy to find a partner but they can also help you meet like-minded people who are looking for the same mutually beneficial relationship.
A sugar daddy website tends to be for successful, sophisticated and well-dressed older men who are looking for sugar babies. Often younger girls they can spoil with lavish gifts or regular payments in exchange for some sort of friendship or a sexual relationship, but without that commitment. It gives the daddy a way of escaping their busy lifestyles and lets them enjoy a bit of fun without having those extra complications.
Some Of The Advantages Of Sugar Dating Are:
A mutually beneficial relationship

Polyamory is allowed

An honest arrangement and no strings attached

Financial stability and support for the sugar babies
The Best Sugar Daddy Websites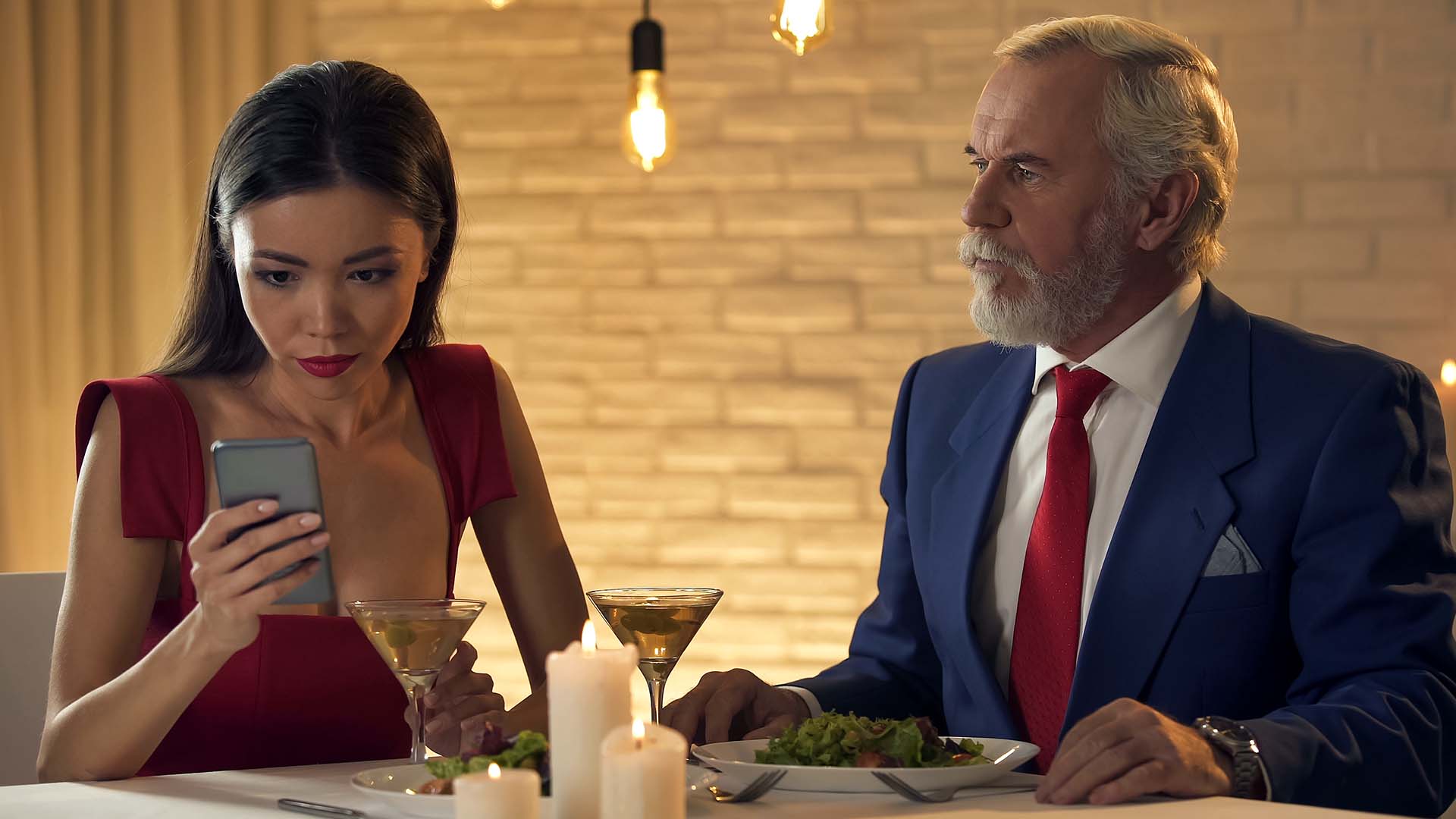 Now that you have a rough idea of the meaning, we're going to give you the top sugar daddy websites in 2022 to help you find that sweet tasting arrangement you're craving.
One of the top sugar daddy sites and apps around, it was Launched in 2007 and its main focus is still to help sugar daddies find their perfect sugar baby, and vice versa. They only accept applications from the top 20 wealthiest countries which helps increase the chances of finding a wealthy successful man or a sugar baby that is still well-educated and intelligent. It has over 6 million members registered worldwide and a significantly active community.
Pros
You can create an account for free

Less fake or scam accounts due to their thorough verification process

Mobile app available on iOS and Android devices
Cons
No video chat

You can only reply to messages if you haven't paid

Very limited search tool if you aren't a premium member
Free Members Can:
Add other users to their "favourites"

Send up to 50 free winks a day

Reply to the messages sent to them

Send requests to view another member's private photos
Paying Members Can:
Send messages to other members first

Send gifts

Use the "chat" function

Advanced search with plenty of extra filters

Be a certified daddy

See last login details of other members
Costs:
Basic = Free
1 Month = $50 / Month / Total $50
3 Months = $30 / Month / Total $90
6 Months = $24 / Month / Total $144
This sugar daddy website was launched in 2015 but the site has already grown to be extremely popular for sugar daddies who are looking for their perfect sugar baby. What makes SecretBenefits stand out is that there isn't a monthly subscription so you are able to test the waters before committing to any kind of long term agreement. With over 20 million monthly visitors to the site, if you're someone who likes having a wider choice of daddies or babies, you definitely won't be disappointed.
Pros
Free to sign up

You can upload private photos, not just personal

Good customer support

A lot more sugar babies than daddies

No monthly subscription
Cons
No mobile app available

To message other members you need to purchase a credit package

To view other users' 'secret photos' you need to purchase a credit package

No video chat functionality
Free Members Can:
Get verified

Hide their profile

Browse other members' profiles

"Like" profiles

See their "Matches"

View photos
Paying Members Can:
Exchange photos

Send messages

Watch secret albums

Use secretive browsing
Costs:
Basic = Free
100 Tokens = $59
500 Tokens = $169
1000 Tokens = $289
*No monthly subscription
Sugar daddy.com provides wealthy and attractive people with high end dating services and helps them find a perfect match for the sugar relationship they're looking for. The site works well for both sugar daddies and babies who are seeking mutually beneficial arrangements.
Pros
Quick and free sign up process

Good customer service

You can search for members without being a paid member
Cons
The free version doesn't allow you to initiate the contact with other members first

Income verification doesn't actually exist

Only available in a number of countries (US, UK, Australia & Canada)
Free Members Can:
Browse profiles

Send "kisses"

Complete an advanced search including a lot of filters

Add to "favourites"

Get access to private photos
Paying Members Can:
Use credits to unlock a conversation and then send free messages

Unlock secret photos and videos

Discreet browsing, see as many photos as you like for the next 24 hours (10 credits)
Costs:
Basic = Free
100 Tokens = $59
500 Tokens = $169
1000 Tokens = $289
*Sugar daddy com don't have any monthly memberships or renewals, they use a token system. Most actions on the site cost about 10 tokens each time.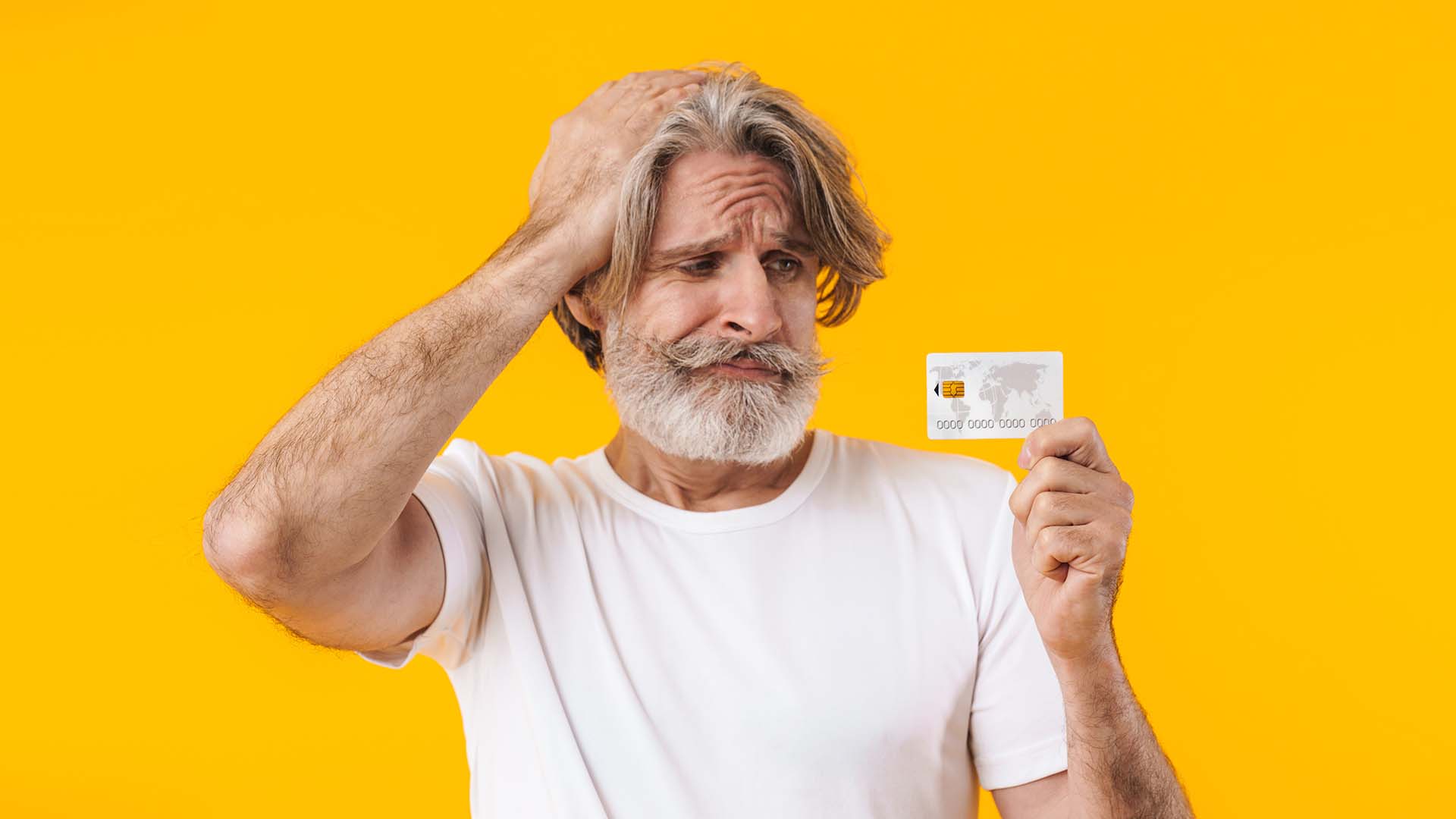 Seeking arrangement is extremely popular and known to be one of the best sugar daddy sites out there for online sugar daddy arrangements and relationships. It has been running since 2006 and is available in over 139 countries. Meetings on the site are very discreet which helps with keeping things private for your sugar arrangement. So, if you have the money and want to have a wider choice of sugar babies, seeking arrangement might be the site for you.
Pros:
Large sugar dating community

High sugar baby to daddies ratio

Profile and wealth verification

Free trial allows you to see members and their photos
Cons:
Only free for female users

Limited free preview

Only suitable for luxury dating

Lengthy process to verify your income
*Although we have put the free for females down as a negative, it can also be seen as a positive as it increases the ratio of females to males. It allows for every daddy to have a wider pool of babies to choose from.
Free Members Can:
Search around the site and browse the users

You can send 10 free messages without membership
Paying Members Can:
Unlock all conversations and unlimited messaging with matches

Boost their profile for extra visibility to attract more matches

Keep "notes" on your matches

Hide the online status and the last country you logged in from

Filter your inbox
Costs:
Premium Subscription = 30 days / $99 monthly
Premium Subscription = 90 days / $90 monthly
Premium One Time Purchase = 90 days / $269.99 once
Diamond Subscription = 30 days / $249.99 monthly
*Ladies get unlimited use for free
The Sugar Pack And Their Roles
The Extra Sweet Daddy
What's a sugar daddy? Well the suger daddy is often an older guy who is overgenerous and supports a younger woman or man, who are usually classed as his 'sugar babies'. This is usually by showering them with expensive gifts or sometimes giving them an allowance to help them maintain a better lifestyle. Usually the daddy will be there for any kind of support that the sugar baby needs, not only the financial side of things but also to give advice when needed.
Sugar daddies are usually extremely wealthy and successful men who can provide financial assistance to anyone who is able to give them what they require. The arrangement isn't always sexual as it usually depends on what the sugar daddy needs. He might want a non-sexual relationship and just emotional support or closeness, something which is pre-discussed with the sugar baby ahead of time.
Not only is he full of wealth, influence and energy but also tends to be very well-mannered. He knows exactly how to make a woman feel beautiful, special and more importantly appreciated. You can always rely on the rich sugar daddy!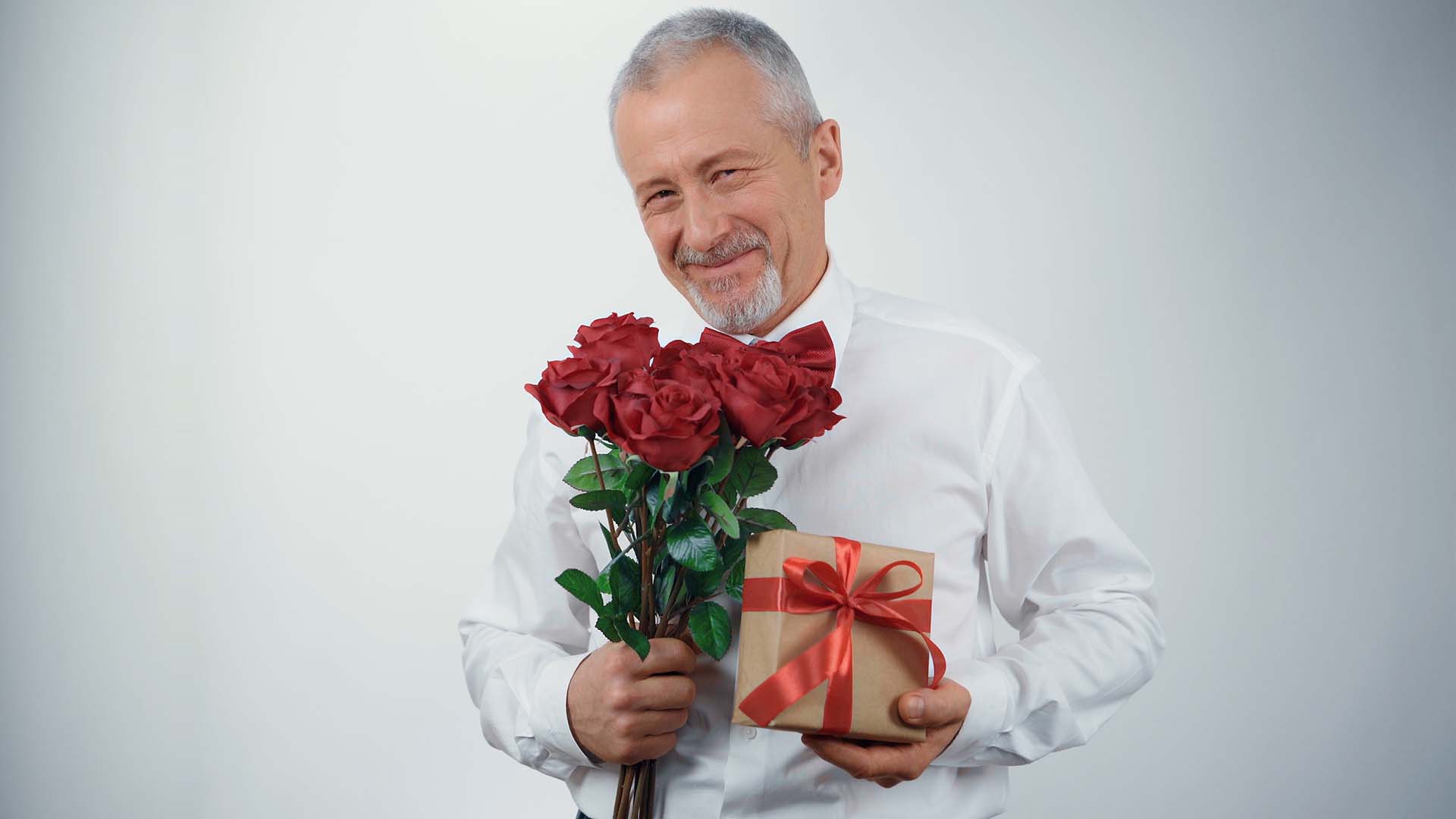 The Sugary Mumma
It's not just daddies who want to give support, you have the sugar mummies too. This is usually a very wealthy woman who likes to spend her fortune on a younger person, typically a man, in exchange for a romantic or sexual relationship.
They aren't that much different to the daddy, however they tend to be a little more romantic and on the friendly side. Not only are they pleasant to be around but they like to build more than a casual connection. This usually includes more conversations and is slightly more intimate.
You can rely on your rich mumma financially but if you need a little emotional support yourself, she will be there.
The Sugared Baby
Moving on to the babies, which are often the attractive younger women and men who end up receiving the luxury gifts and allowances. As you'd expect, they are people who want to live a more luxurious lifestyle but can't afford to on their own. So, they seek out their daddy or mummy to assist them.
Some of them want help to fund their education, hobbies and interests or even just to help towards their lifetime goals. Usually they will be doing the same duties a girlfriend or boyfriend would be doing, but in return they can expect to get some sort of financial support as a reward for their time.
The services they provide their sugar daddie or mummy won't always be sexual. It could be something simple like being next to them as their plus one at an event they're going to, going away for the weekend with them to provide good company, or simply going out to dinner with them.
How To Find A Sugar Daddy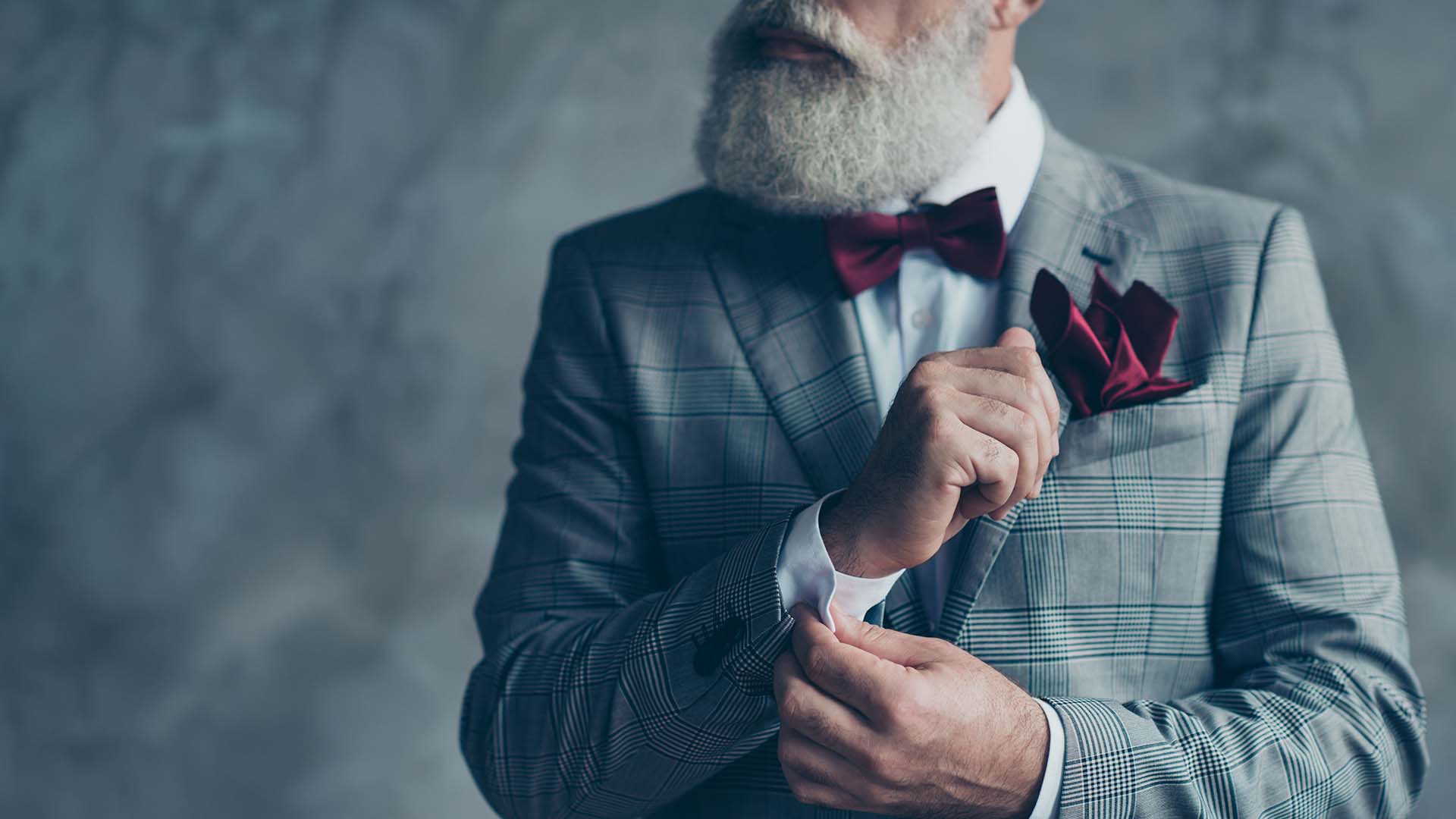 So you've decided you want to become a sugar baby but you're unsure how to go about it. Don't worry, we have a few important tips that will tell you exactly how to get a sugar daddy to suit your needs.
Browse The Internet
If you are looking for a sugar daddy, a good place to start is the internet. A lot of sugar daddies are professional and successful men so they aren't always the type who are happy to air their dirty laundry. After all, who wants everyone to know what they're getting up to? This is why the internet is a very powerful tool in helping you find your daddy. They're a lot more inclined to discuss their true intentions and what they require from you before entering into the agreement or relationship. Some of the best websites for sugar daddies actually let sugar babe members sign up for free and have full access without paying, this then helps them find a sugar daddy for the perfect arrangement.
Make Sure You Understand Exactly What You Want
To get a sugar daddy you need to understand exactly what you want from your relationship. If you go to the negotiation table without knowing what you want, you're putting yourself at a huge disadvantage and could end up agreeing to something you don't really want. Once you've been clear to him and set down your boundaries, he may also tell you a few of his own demands, needs and what he expects from you.
Your Intentions Need To Be Clear
Make sure your intentions are clear, if you have boundaries you don't want to overstep them, be sure to make that clear. Let the daddy know what you are open to and what you're comfortable with from the start, that way there can't be any mistakes or confusion between the two of you. Most of the time you need to be clear on your profile as to what you want, but it's also good to reiterate this from the start of the conversation.
How To Talk To Sugar Daddies
Well you need to know the right kind of questions to ask him as this will help towards deciding whether a potential sugar daddy is first and foremost reliable for what you need. You should be able to tell whether he is just telling you what you want to hear or whether he is genuine. Whilst speaking to him online, things can still get awkward if you aren't asking the right sort of things, so tread carefully.
If you're not sure where to start though, don't worry, we've got you covered! Here is a list of questions to ask your daddy along with some other questions you'll want to avoid asking:
The Right Questions To Ask A Sugar Daddy Online
What Do You Expect From Your Ideal Sugar Relationship?
A good question as it tells you a lot about what he really wants right from the start.
Have You Had A Sugar Arrangement Before Or Is This Your First Time Trying It Out?
This will give you a good idea as to whether he is experienced with this kind of arrangement and how reliable he might be.
Are You Interested In A Short-Term Or Long-Term Arrangement?
A very important question as the arrangement won't be ideal if you have long-term plans and he is only going to be around for a limited time.
Do You Prefer An Emotional Or Physical Relationship?
Asking your potential sugar daddy this can give you a rough idea if he is going to be expecting more of a sexual relationship or not.
Do You Prefer Text Or Phone Calls?
It gives you an understanding as to how discreet the relationship needs to be, how available he might be. He might even open up about being in a marriage or committed relationship, but don't push for him to say.
What Would Be The Reasons For You To End A Sugar Relationship?
Of course you would want to know what his dislikes are so you can avoid them. You don't want to be the reason your arrangement ended early.
How Do You Normally Prefer To Pay, With Gifts Or Money?
Some sugar daddies might prefer to pay with gifts instead of cash, it's important to know whether it suits your preferred form of compensation.
What Do You Like To Do In Your Spare Time?
It's always good to know how someone spends their free time. You then know what kind of topics to speak about to keep him interested and he might even want to get you involved in some of his hobbies.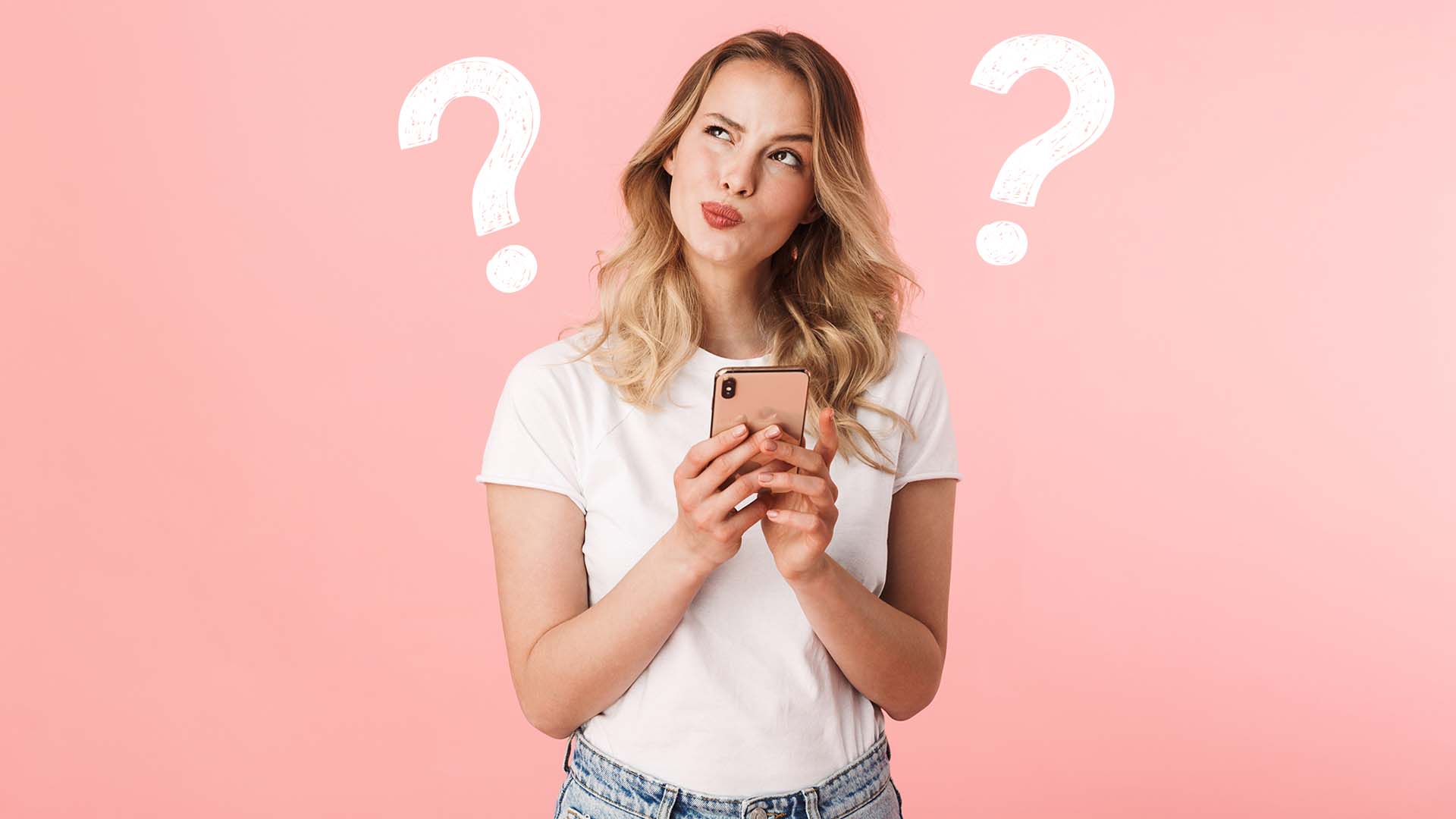 The Wrong Questions To Ask A Sugar Daddy
How Much Money Do You Make?
Yes you might be curious as to how much he makes to ensure he is reliable but there are better ways of doing this. If he wants you to know how much he makes, he would openly tell you without you asking.
Why Didn't Your Last Relationship Work Out?
Sometimes past relationships can be full of angst and anger, you don't want to bring this up as again it's another topic that he will open up and tell you if he feels the time is right.
Do You Have Any Health Or Physical Issues?
A sensitive subject, avoid this kind of question as most of the time your sugar daddy is going to be older. It's not going to do you any good knowing about these issues early on.
Do You Have A High Sex Drive?
He might not have confirmed that he wants a physical relationship, maybe he only wants the emotional side of a relationship or more of a friendship. This kind of question can make your sugar daddy feel pressured and uncomfortable if it's not what he's looking for.
How To Keep Your Sugar Relationship Sweet Instead Of Sour
Starting a sugar relationship isn't always the hardest part, most of the times finding a way to maintain the relationship can prove to be quite daunting. We have come up with a few tips so that you can avoid adding any sour taste to that sweet relationship of yours.
Stick To The Schedule
Most of the time you both would have to come up with a set of rules which you're both happy with, the schedule being one of the most important parts. If your sugar daddy has booked your time in advance, be sure to be available and don't let him down.
On the other hand the daddy also needs to respect the baby's time, she also has a life outside of sugaring. It's important to avoid making her cancel plans with friends or family to ensure she is available for the sugar daddy.
Always Be Genuine
Let's be honest no relationship works if either partner isn't genuine or being honest, that's no different in a sugar relationship. In fact it's actually more important in an arrangement like this as it's good to show you trust your daddy by opening up and being vulnerable.
Keep Things Separate From Your Normal Life
Not everyone has a nice opinion on sugar dating so it's important to be aware of discretion. With any relationship sometimes friends or family being involved can complicate things and especially if they don't agree with the whole sugar relationship or arrangement thing. Just remember not everyone is as open-minded as you.
Is Having A Sugar Daddy Easy?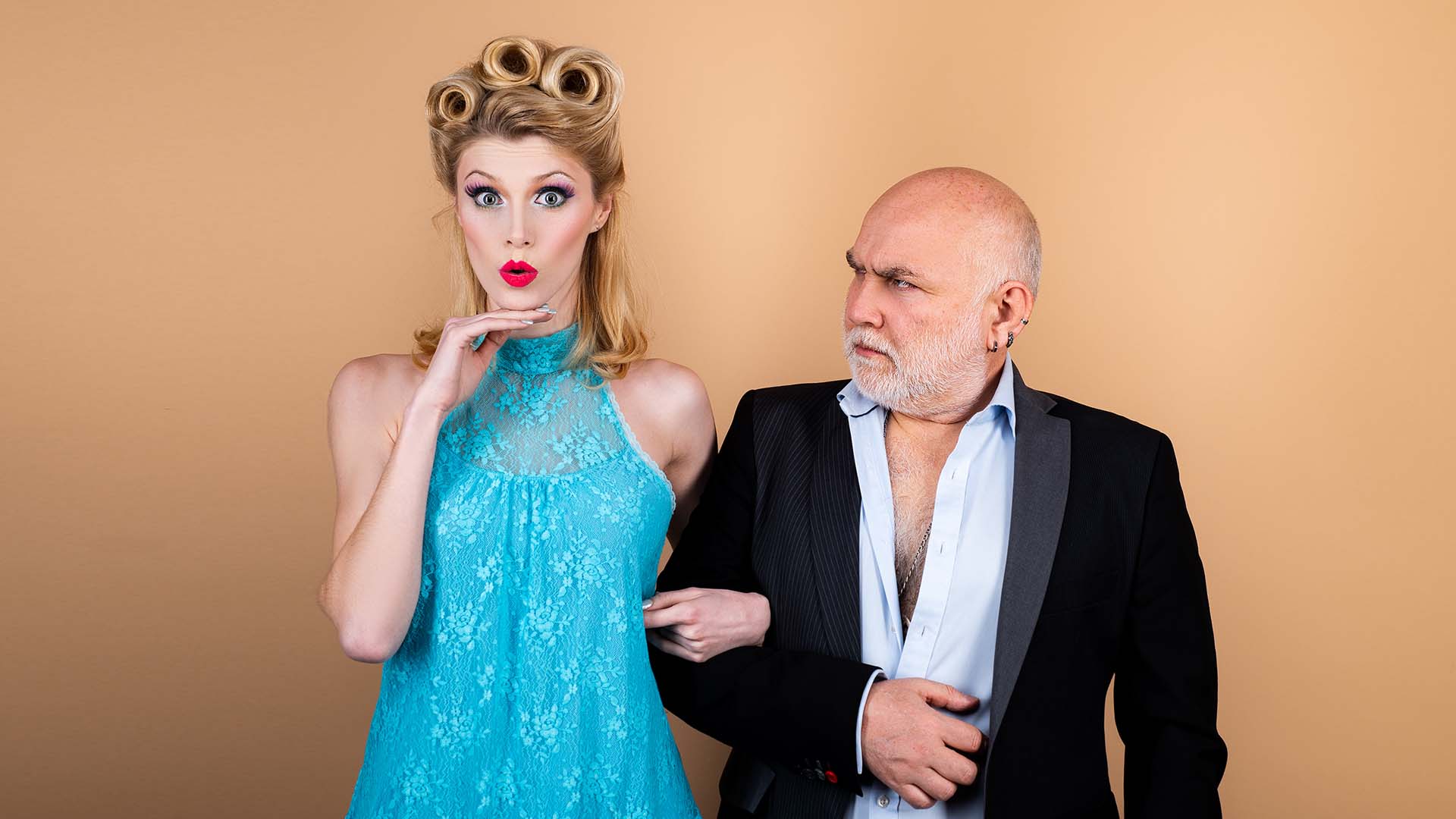 Like with any type of relationship, sugaring can have its ups and downs. Of course, it's easy to think it's just all roses and champagne, but when something sounds too easy or good, it usually has some kind of catch. Luckily though, with this sort of relationship, the pros normally outweigh the cons for most people.
You should already know what the pros of having a sugar daddy are but let's have a look at some of the cons below:
The Discreet Life
Keeping your sugar life separate can be tough, if people around you start noticing you've suddenly begun buying expensive stuff or have a lot less free time, they will most likely be asking questions. Will you feel comfortable telling friends or family why you have so much free time? Probably not.
Lack Of A Real Relationship
He isn't your real boyfriend, you aren't going to invite him round to meet the parents and most likely he isn't going to be a man to turn to when you need emotional support. You more than likely don't have a real future with this man, no marriage and no kids. If you then decide you want a boyfriend, things can get complicated.
Controlling Your Time
It's usually going to be down to your sugar daddy as to when you spend time together, he is usually a busy successful businessman who might not have as much free time as he'd like. Because of that, you may need to cancel on friends or family when he needs you.
Is It Illegal To Have A Sugar Daddy Or Mummy?
Sugaring doesn't break the law, partners all over the world often hand each other gifts or help with financial obligations and there isn't much difference here. It's a genuine relationship and agreement between two people, where both parties are always benefitting.
Some people may argue its close to prostitution however this isn't correct, a huge difference here would be mutual respect for each other and both being happy with the situation. There wouldn't be any sugar dating sites or apps available for you to find this kind of relationship if it was illegal.
Are There Sugar Daddy Apps Available?
Majority of the reliable sites don't provide mobile apps, however like we mentioned above, Sugar Daddy Meet is one we recommend that does provide a sugar daddy app.
Can I Be A Sugar Baby Without Having To Meet Up?
Yes. Although sugar daddy apps that send money without meeting are quite rare, there are still some sugar baby websites out there that cater to this kind of arrangement.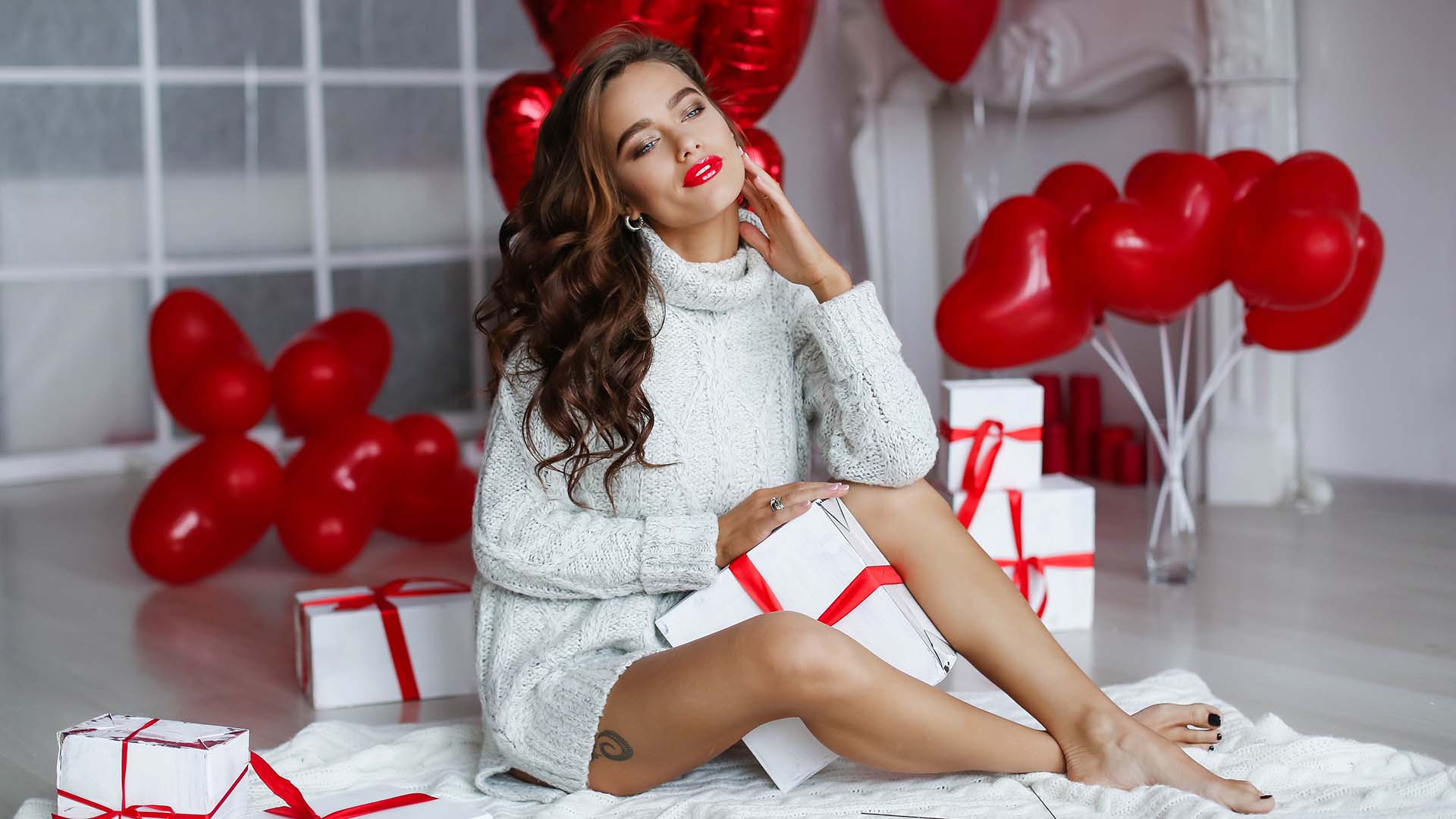 How Much Do Sugar Mummys & Daddys Pay?
Compensation paid by the mummy and daddy is always different in every relationship and agreement. There are a lot of factors to take into account, one of those factors could be that the sugar daddy or mummy might be wanting to pay you weekly, monthly or even per visit so it could then end up depending on how available you both are.
On average you can expect between $1,000 - $5,000 monthly, however it's still possible to earn more than this. At the end of the day, it all depends on the wealth of your rich daddy or mummy. Remember some might prefer to pay with lavish gifts or trips away, instead of cash though.
What If My Sugar Daddy Or Mummy Doesn't Pay Me?
If you come to an agreement, it should always be kept from both sides. If your online sugar daddy or mummy fails to pay you like they had agreed, don't be afraid to ask if there's a reason why, that way you know if it's something you have done to upset them or if they are becoming unreliable. If it becomes a recurrence, the agreement has been broken and you might need to look for a more reliable daddy or mummy.
How Can I Make Sure I Become A Successful Sugar Baby?
Well firstly you need to make sure your online profile is direct and clear about your intentions. Once you have created a good looking profile this should then help you attract your sugar daddy. After coming to your arrangement, your daddy will then need that attention. Make sure you concentrate on giving him exactly what he told you he needs. As long as you're reliable and sticking to what he asked for, you'll be able to keep your daddy sweet and satisfied so both of you continue to benefit.
How Do I Write a Sugar Baby Profile?
Knowing how to be a sugar baby online starts with your profile. Not only does it need to include attractive pictures but it also needs to be interesting. Remember there are a lot of sugar babies out there so it's important to try and stand out. Try to make yourself unique, use a creative username, a detailed description about yourself, but try to leave it so it makes him want to know more, lure him in!
Are Sugar Date Sites Safe?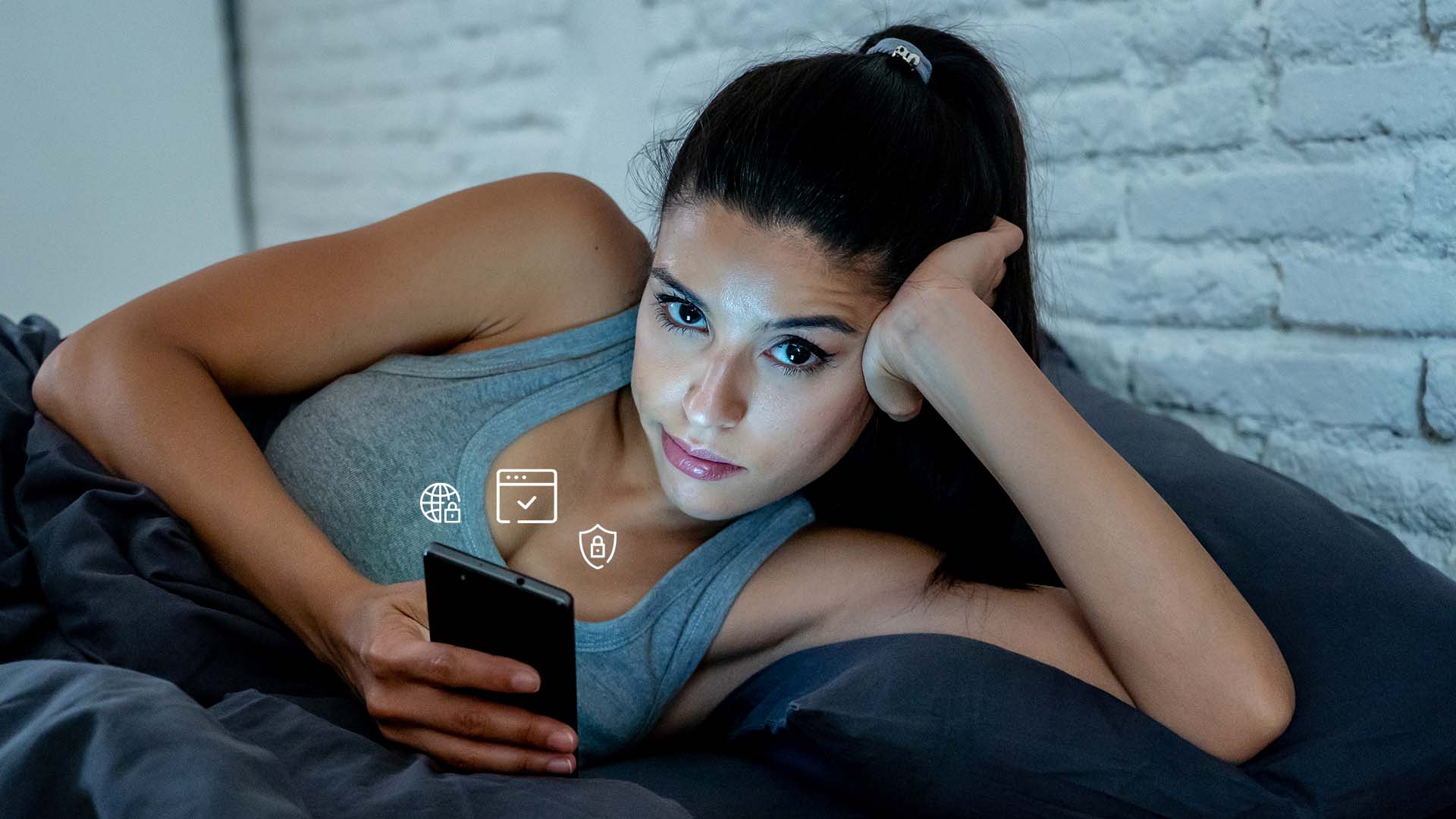 It's similar to your normal online dating sites, whenever you sign up to sugar daddy or sugar baby sites you should always take extra care and stick to the safety precautions that you normally would. You can find a few golden rules below:
How To Stay Safe With Online Dating
Although the thought of meeting up with someone online as soon as possible is rather exciting, it's also important to take your time and make sure you're aware of the possible risks and drawbacks involved.
Here Are A Few Tips That Can Help You Along The Way:
Be Careful With What You Decide To Share
Don't go sharing your personal information right away, if at all. One of the most well-known golden rules is don't share your home or workplace address until you have met them and feel comfortable in doing so.
Get To Know Them First In The App Or Site You Have Met Them
If they ask for your details to go talk elsewhere, it's best to wait until you know enough about them. Usually scammers will end up trying to move off the platform as soon as possible. You can politely tell them you want to know more about them first and then you will decide from there.
Don't Just Send Photos As Soon As They Ask
It's best not to just go and send photos to random strangers and especially nude ones. Make sure you trust them enough first and you could always ask them for one first if they request one from you. Usually, if they're not genuine they will most likely decline or ignore you.
If You Do Agree On A Date, Be Sensible On The Location You Choose
Always pick a public place for your first date. Of course you want a bit of privacy so you can get to know the person without being disturbed, but at the same time it's extremely important to remember you're meeting someone off the internet for the first time. Having people around you can ensure you are staying safe.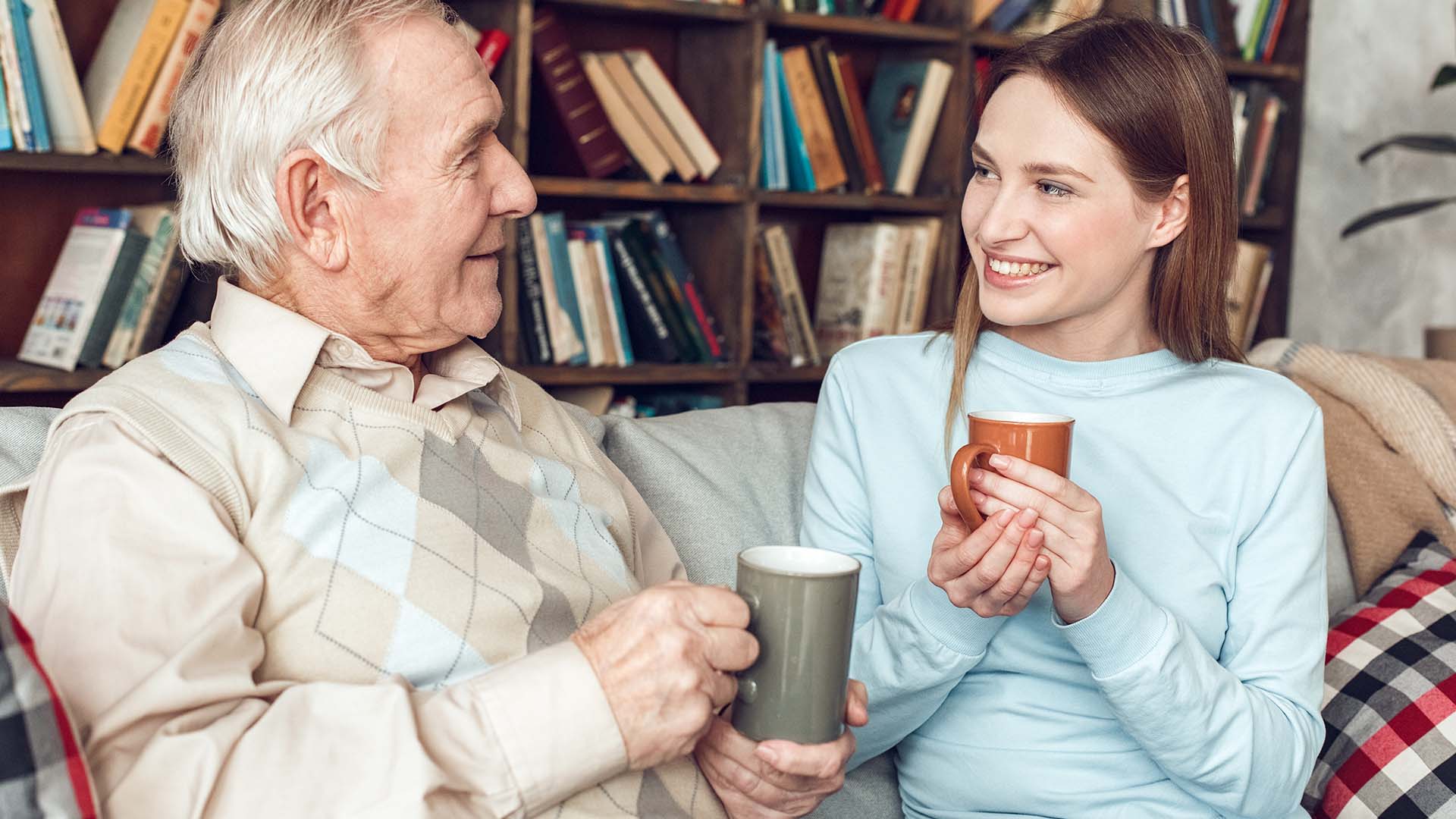 We hope this article helped and it's now time to go find sugar daddy, mummy or your perfect sweet baby! Remember that sugaring is not for everyone, and while nowadays it's become popular, there are still people who discriminate against it.
If you are determined to go ahead, remember to stay safe and set your boundaries whether you are the daddy, mommy or the baby!