The Best 12 Hookup Sites in the UK for Casual Sex in 2021
Verified Review
Published: 14th October, 2021
Dating can be quite a struggle, especially since the pandemic began, as human interaction has been fairly limited. That is why nowadays online dating sites form the ideal platform to find like minded people, whether you're looking for a serious relationship or a casual hookup.
However, they can also be overwhelming, especially if you're nursing an old injury from being constantly ignored on various dating sites. But bear with us as we walk you through the nitty-gritty of finding love online.
If you're convinced free dating sites are a scam and have given up on local hookups, we strongly suggest you reconsider.
Best Hookup Sites for Singles
Dating websites today flaunt several novel solutions for singles. 85% of the market is targeted at singles looking for an NSA relationship, an adult chat or even a soulmate. On that note, here are the most popular hookup sites if you're single.
OkCupid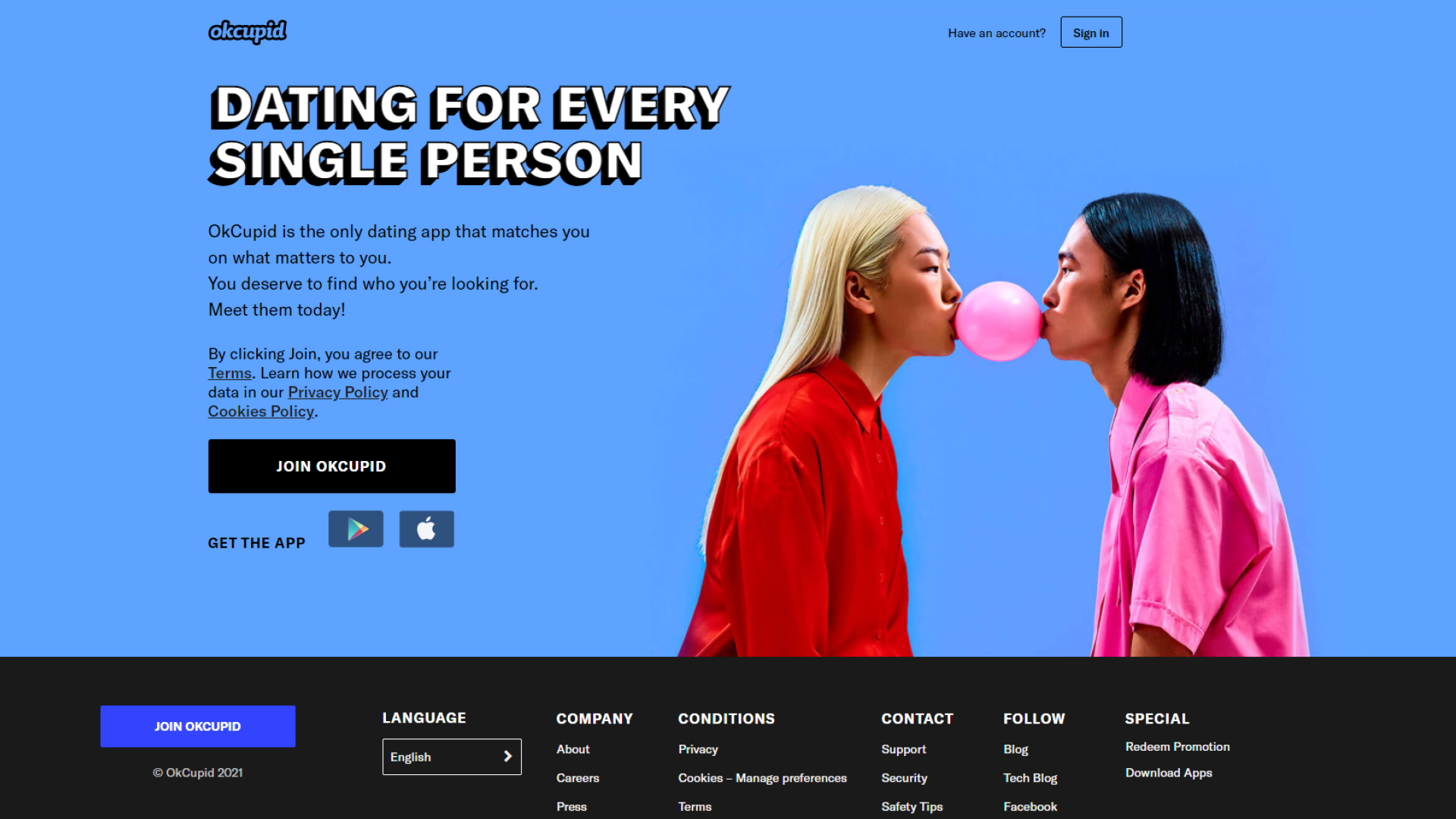 OkCupid offers the perfect blend of dating and casual sex. If you aren't sure what you're looking for right now, this might be the best platform to begin with.
Upon setting up your free account, you can browse profiles based on whether they're interested in new friends, casual sex or a relationship. Moreover, you can specify your sexual preference to simplify the search parameters.
Pros
Interesting questions during registration makes profile completion fun
Lots of customisation options
Cons
Manually browsing through matches is a time-consuming affair
Zoosk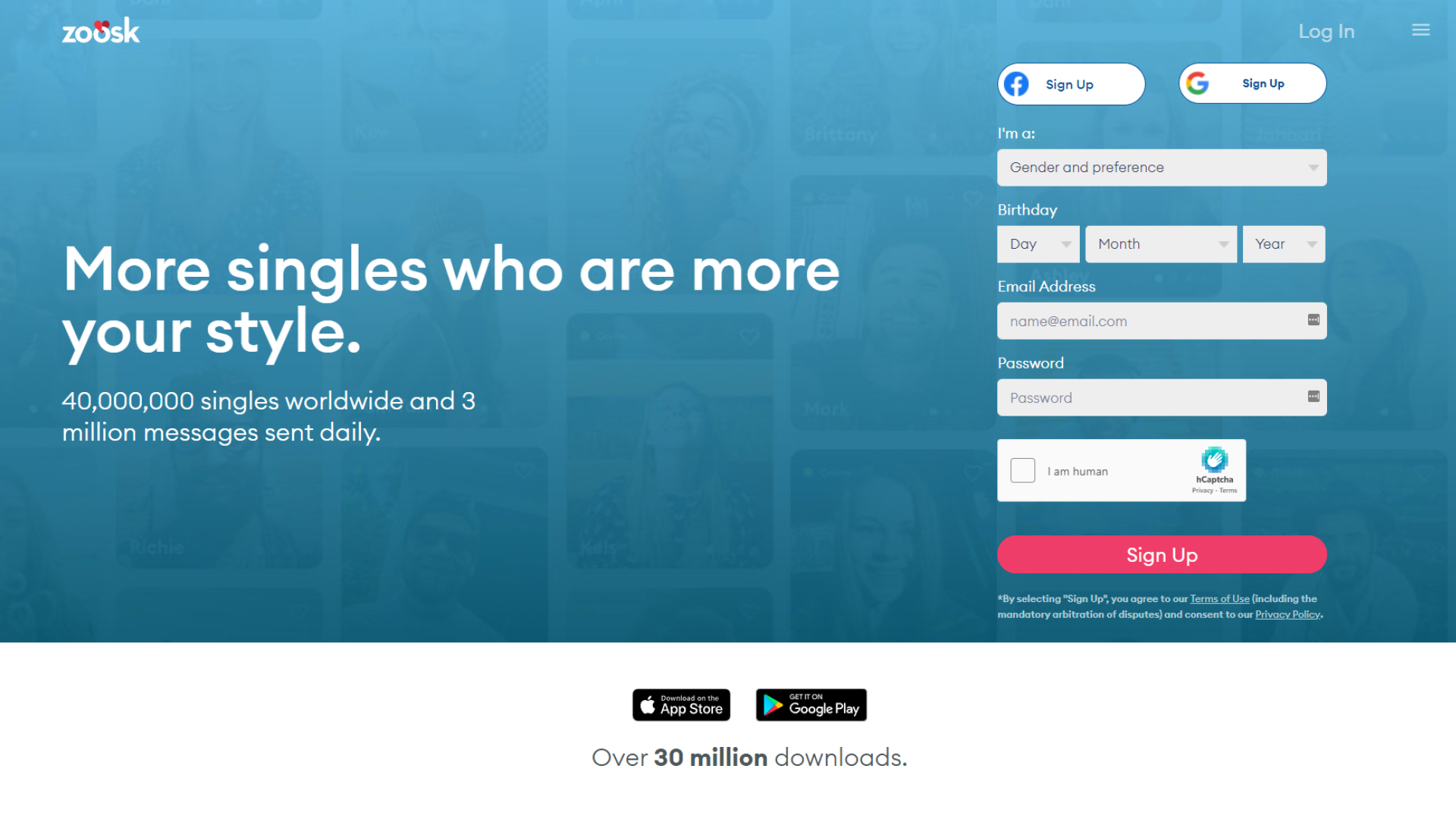 If you believe "pick up and leave" is the best approach to online dating, Zoosk is the ideal platform for you.
The website neither makes you answer lengthy questionnaires about yourself nor monitors your online activities in an attempt to better recommend matches. Zoosk's unique selling point is it's practicality.
Cons
Users need a premium account to use the best features
Loads of fake and inactive profiles
Match.com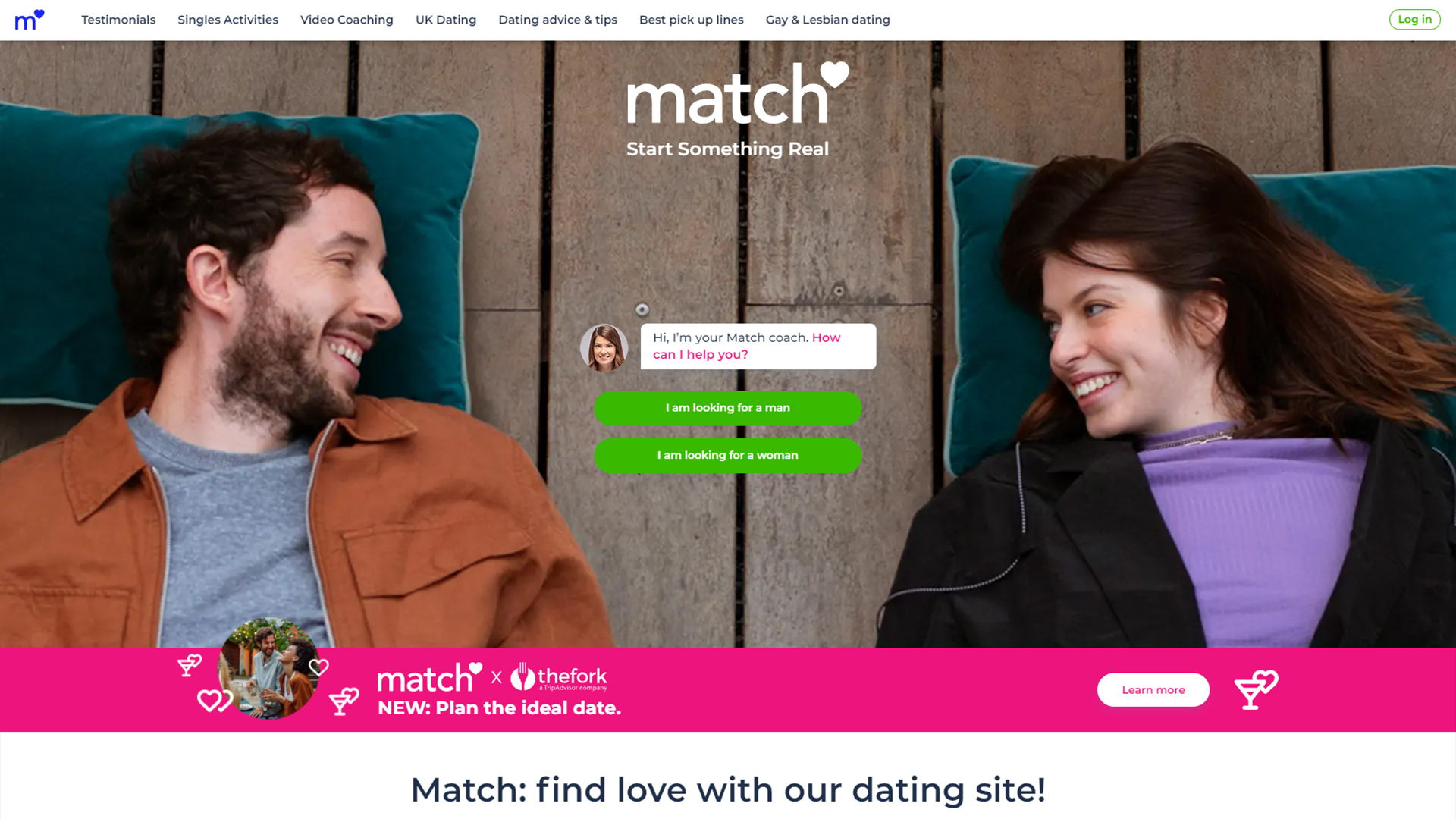 If you've been away from the dating scene for a while and want to get your groove back, Match.com is the perfect place for a comeback.
The website offers a list of features like detailed search parameters and zen mode to filter profiles according to your preferences.
While registering is free, you need a premium account to be able to exchange messages.
Pros
Large user base
Users can manually search for profiles
Cons
The prices keep changing
Manually browsing profiles takes time
Tinder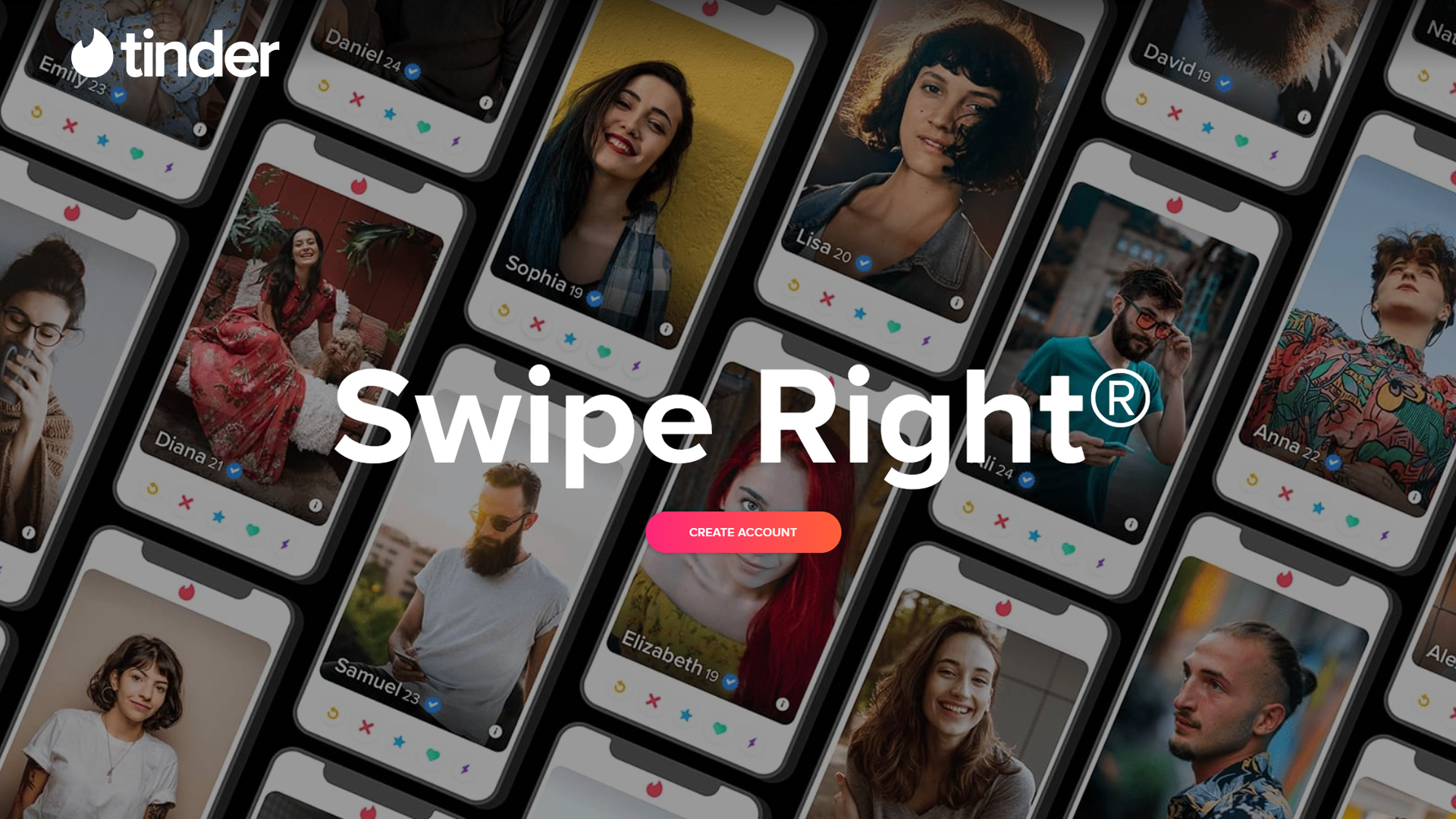 The platform that popularised "swiping right". Over 10 million people use Tinder worldwide for dating, and it is probably one of the best free hookup apps in the UK.
The active user base makes it easy to find someone with similar interests, and there are plenty of ways to improve your chances of a "match". Although Tinder is one of the best apps for one-night stands, it's also used by people looking for something more serious.
With that in mind, it helps to leave a hint in your bio.
Pros
Swipe Right feature is easy and effective
Massive user base (even in smaller towns)
Can be used while travelling
Cons
Lack of filters
No matches based on goals or fetishes
EliteSingles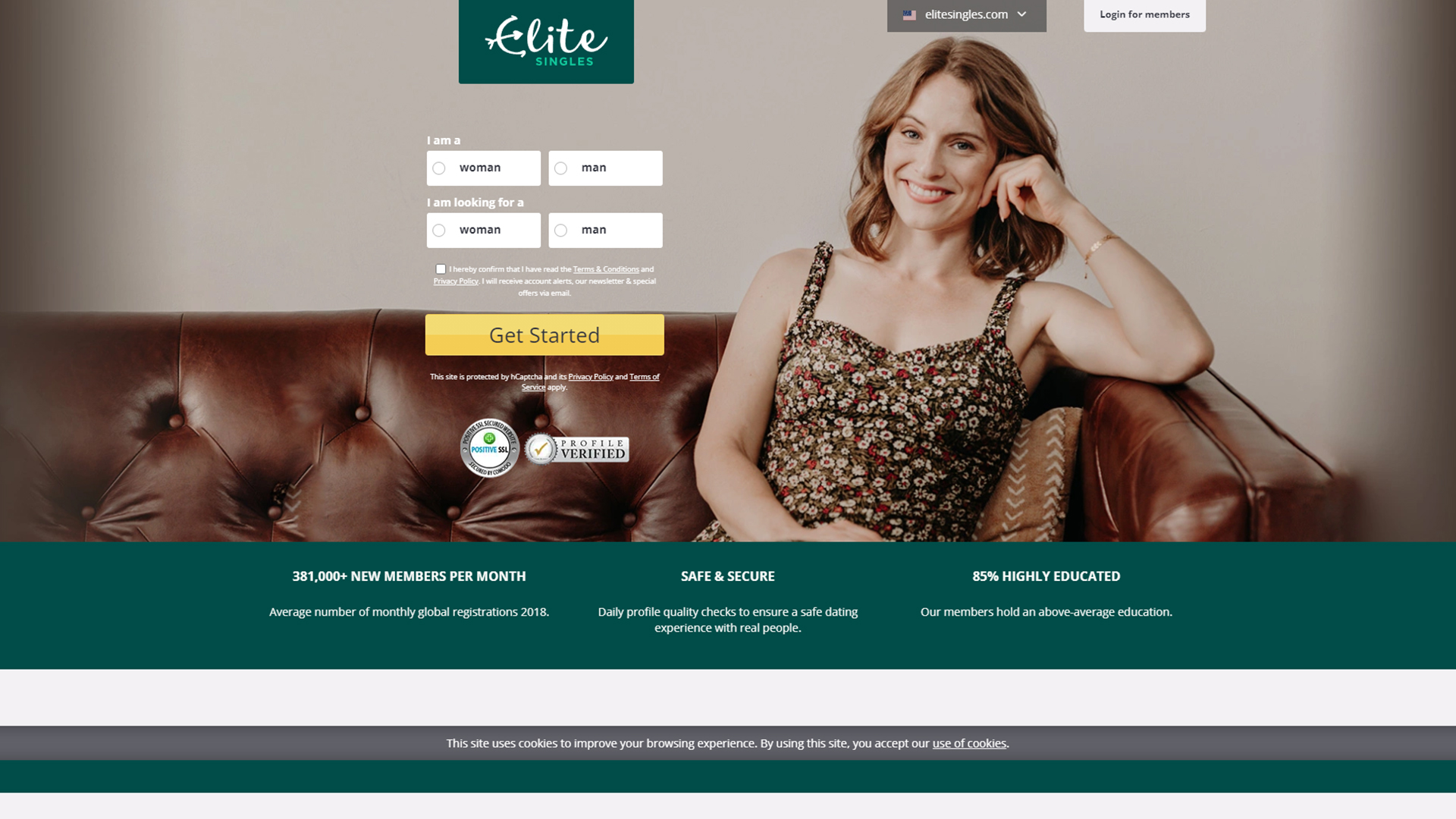 One of the best free online dating sites, EliteSingles, matches users based on a compatibility test.
The profiling takes your personality, social skills, and relationship goals into account. For instance, whether you want to get married and have children, or looking for local hookups and friends with benefits, you can almost guarantee that you will find something on this site that will tick your boxes.
It's worth mentioning that most of the EliteSingles users are an intellectual bunch and want a committed relationship. More than 85% of members have a degree and are between 30 and 55 years-old.
Pros
An expensive premium account retains just the serious bunch
Caters to a suave crowd
Cons
A free account isn't of much use
Lengthy questionnaire
Best Hookup Sites for Couples
Whether you're polyamorous or a swinger, introducing a third wheel can often spice up your sex life. If you're looking for variety, the following websites are the best in the UK.
AdultFriendFinder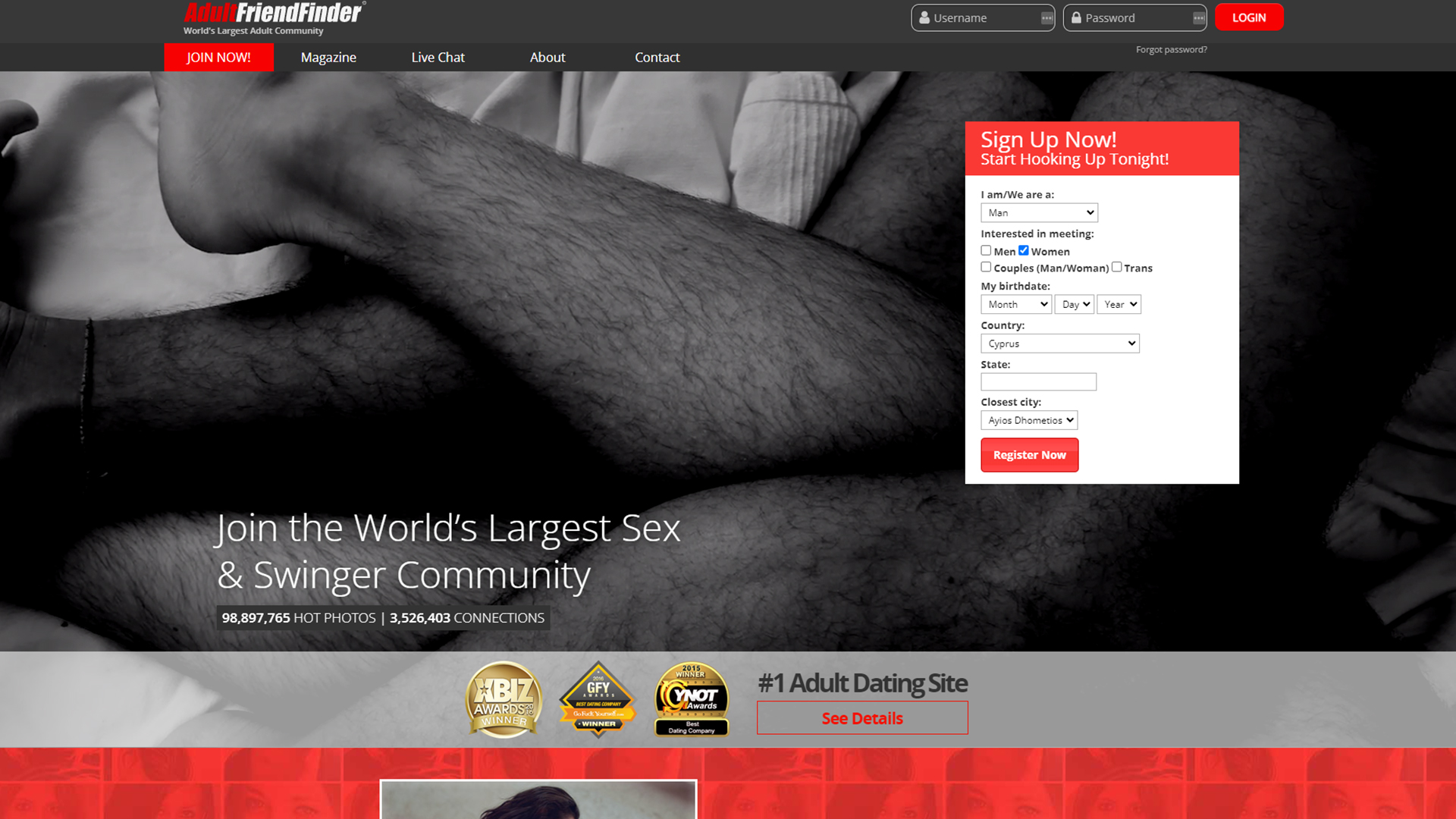 The world's most popular platform for local hookups, AFF is ideal for casual sex, one-night stands, and various types of kinks.
The website has a racy nudity policy and an "Not Safe For Work" homepage - but the members are aware of what they're signing up for. It's easy to land a hookup on AdultFriendFinder thanks to its suite of features, including extremely detailed filters and search functionalities.
These days, over 80 million people use AdultFriendFinder worldwide, and it is one of the most popular sites for sex dates in the UK.
Pros
Perfect platform for hookups
Massive user base
No pressure to take things slow
Cons
Open nudity can sometimes be a turn-off
Plenty of fake profiles
Ashley Madison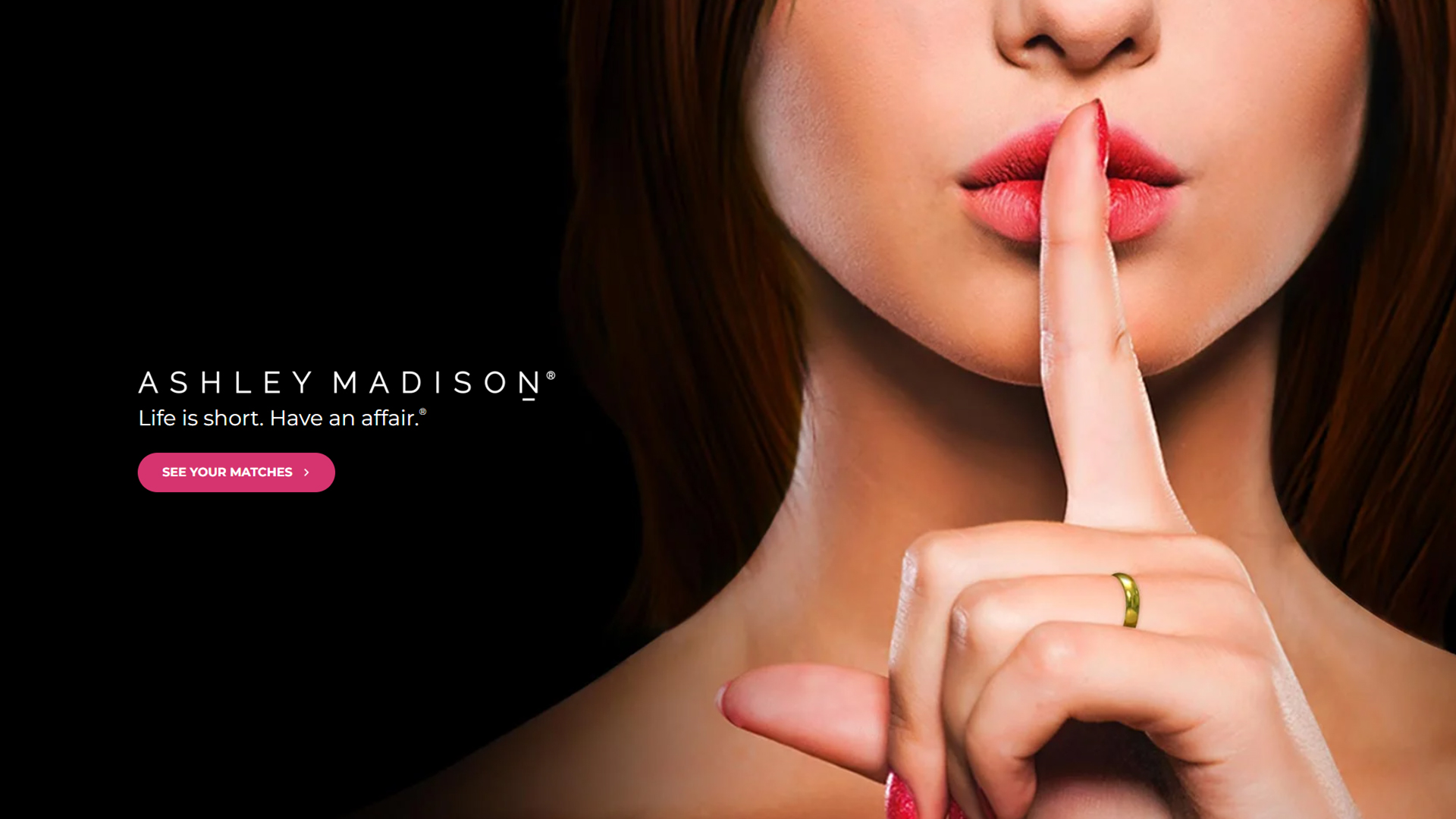 One of the most iconic dating platforms for affairs and swingers, Ashley Madison has been around since 2001.
The website has a massive user base and encourages people to explore their deepest sexual fantasies. Since the platform promotes extramarital affairs, members can stay anonymous as long as they wish using features like Discreet Photo.
Lastly, while women can start a conversation with a free account, men must buy credits to initiate a conversation.
Pros
Perfect for adulterous couples
Hefty security ensures discretion
Filter profiles based on fetishes and kinks
Cons
Users need a premium account for best results
Seeking.com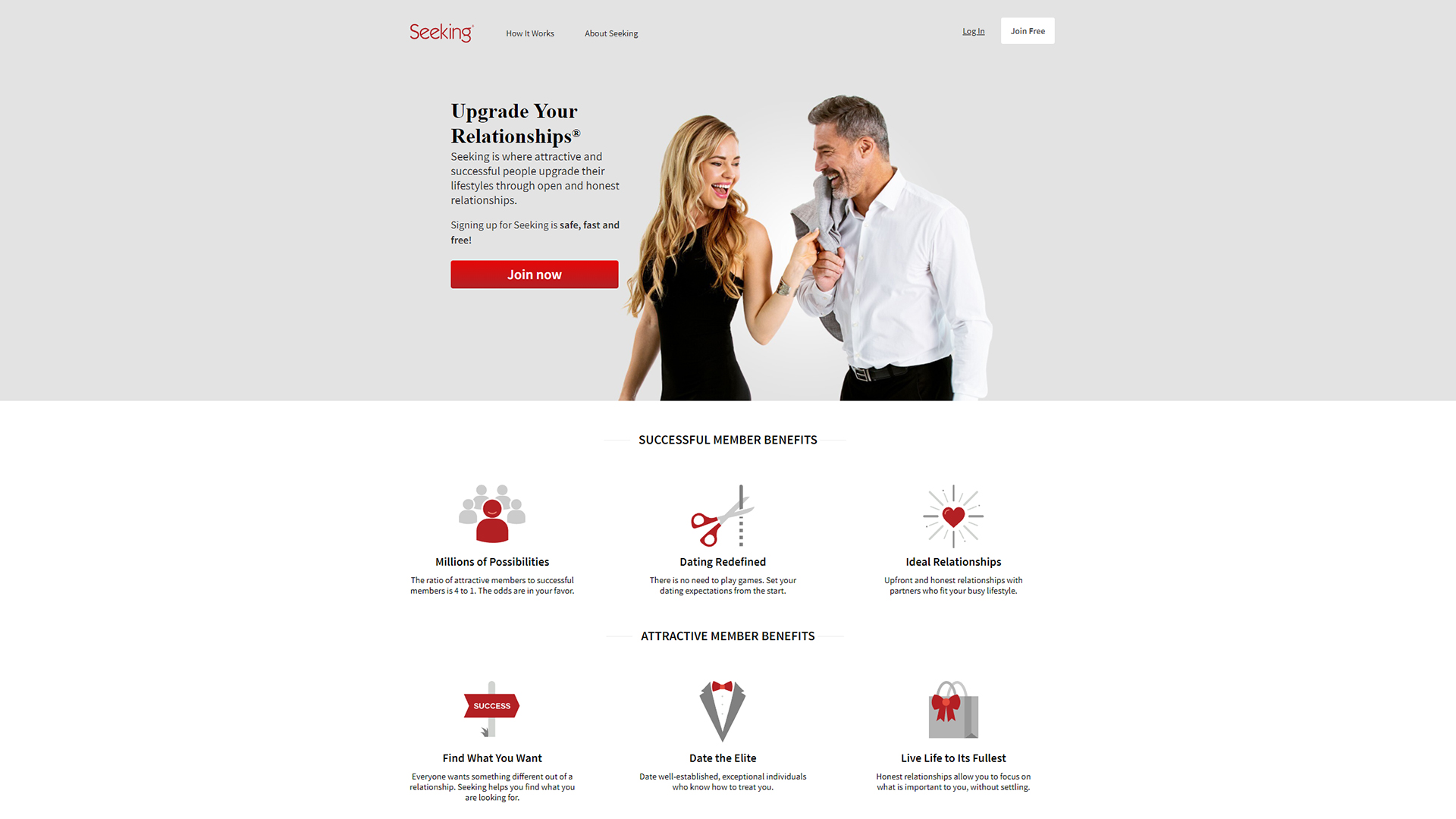 The most popular sugar dating website in the world, Seeking.com discreetly connects sugar daddies with sugar babies.
The website brings together members with matching dating criteria, and it's up to you to set the boundaries of the relationship. It is one of the best hookup sites, and finding friends with benefits here is more than simple.
Over 80% of users are interested in a "relationship", with only a small portion looking for quick flings.
Pros
Perfect place to meetup with sugar babies
No strings attached arrangements
Cons
User Base is specific (Sugar daddies / Sugar babies) which might limit your options
Best Hookup Sites for LGBTQ+
As 2021 is the year that online dating has skyrocketed, so have the online LGBTQ+ dating sites. Therefore, it can be overwhelming when numerous dating websites claim to be the best. However, to help you avoid the dirty work, we've listed the top 4 LGBTQ+-friendly hookup sites in the UK.
XMatch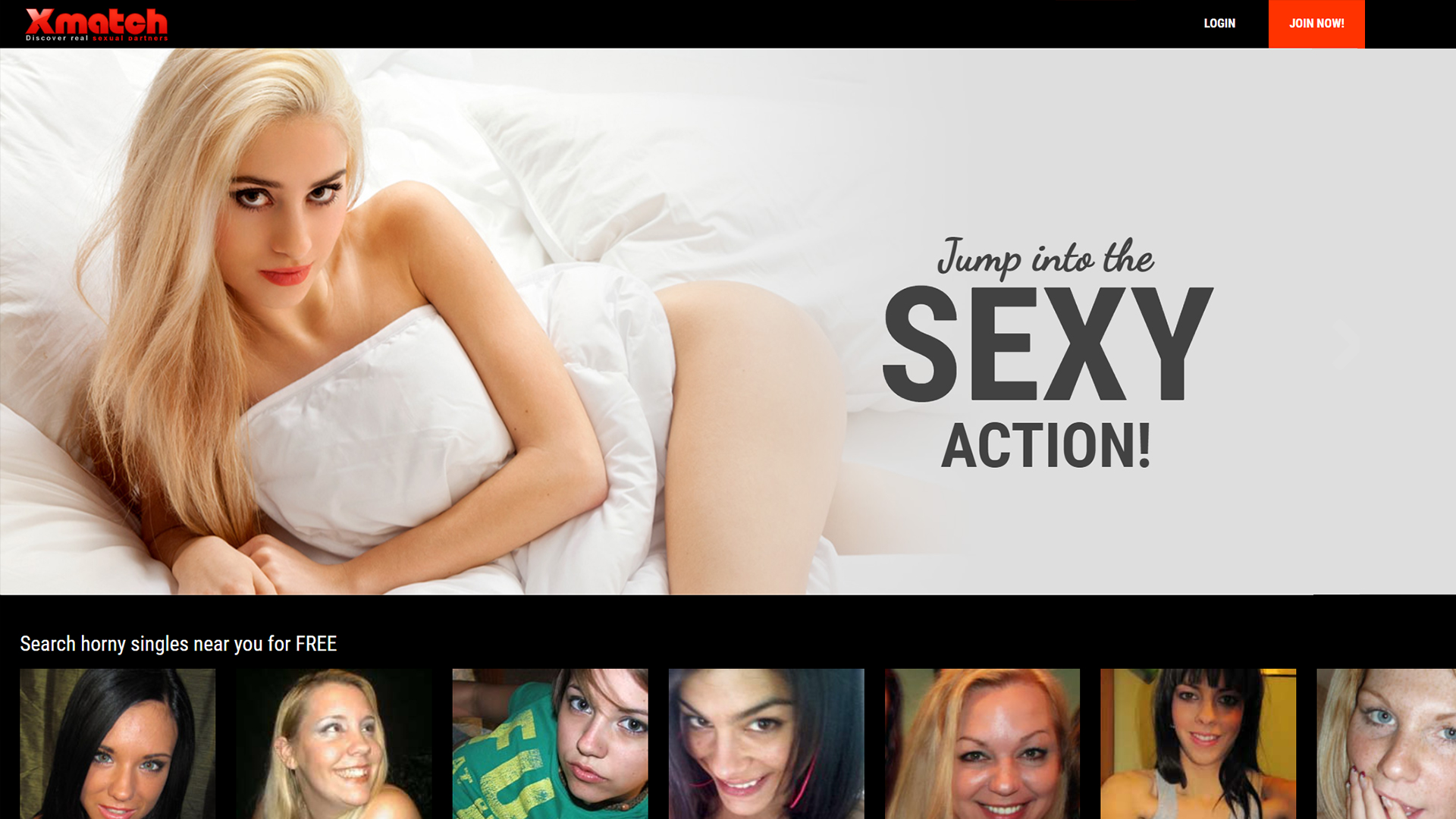 XMatch is a hidden gem that caters to your wildest sexual fantasies.
The website flaunts a massive userbase and encourages sex chat, sex dates and shagging. It simply curates profiles for exclusive matches, including LGBTQ+ dating.
Overall, XMatch provides an interesting opportunity to interact with people with similar interests, preferences, and fetishes.
Pros
Users can list their kinks
Impressive web design
You can land dates using a free account
Cons
No support for non-binary users
No mobile app
Telegraph Dating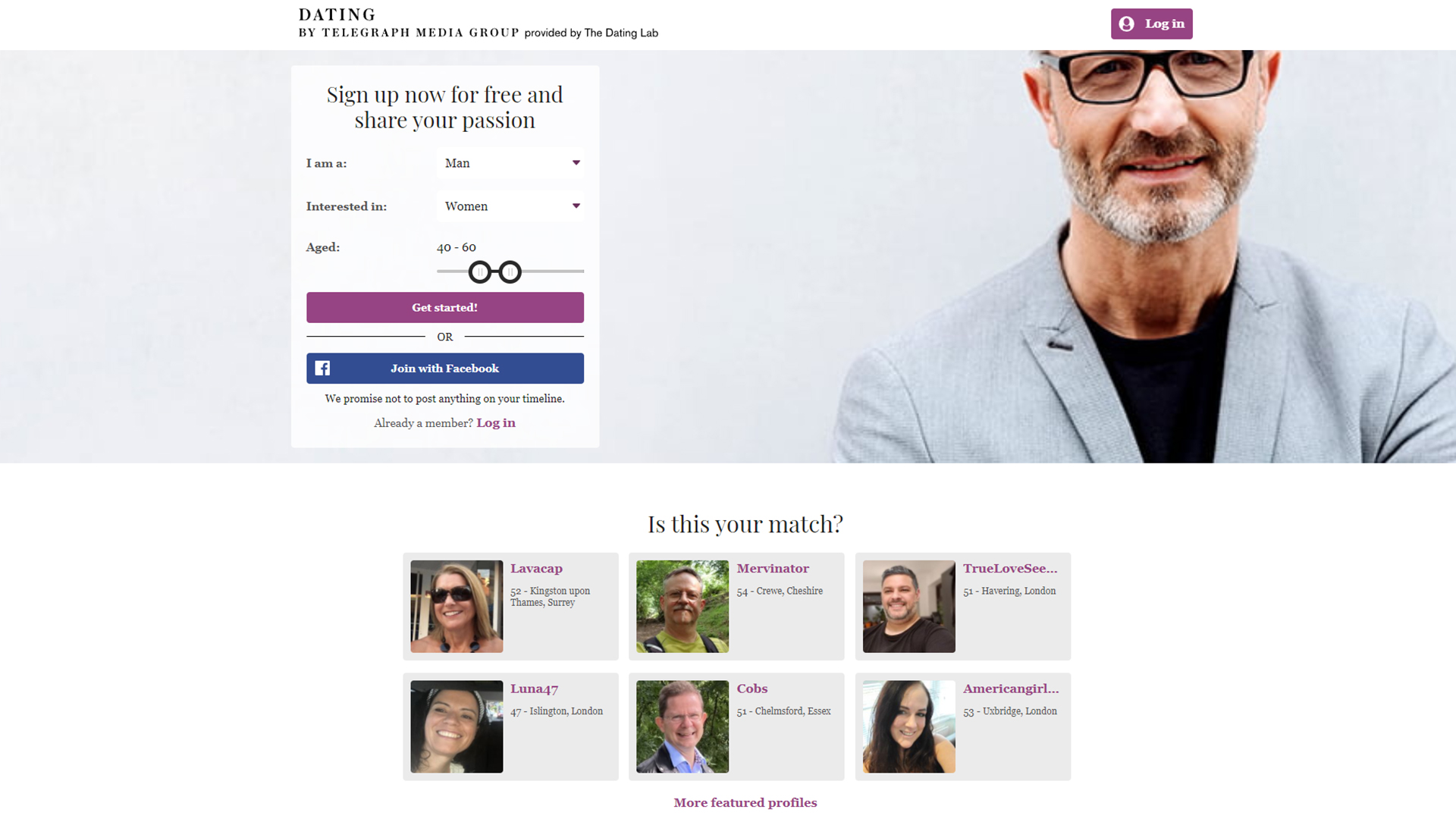 Having more than 220,000 global users, Telegraph Dating is one of the most popular dating sites for a local meetup.
It provides a straightforward way for strangers to interact. Once you find someone you like, send them a message. However, free members can only read messages and reply with a one-liner.
Premium users, on the other hand, are allowed to initiate a conversation.
Pros
Simple interface that's easy to navigate
A massive user base
Ideal place to find a date
Cons
Premium account is overpriced for the features
Not useful in less populated areas
Eharmony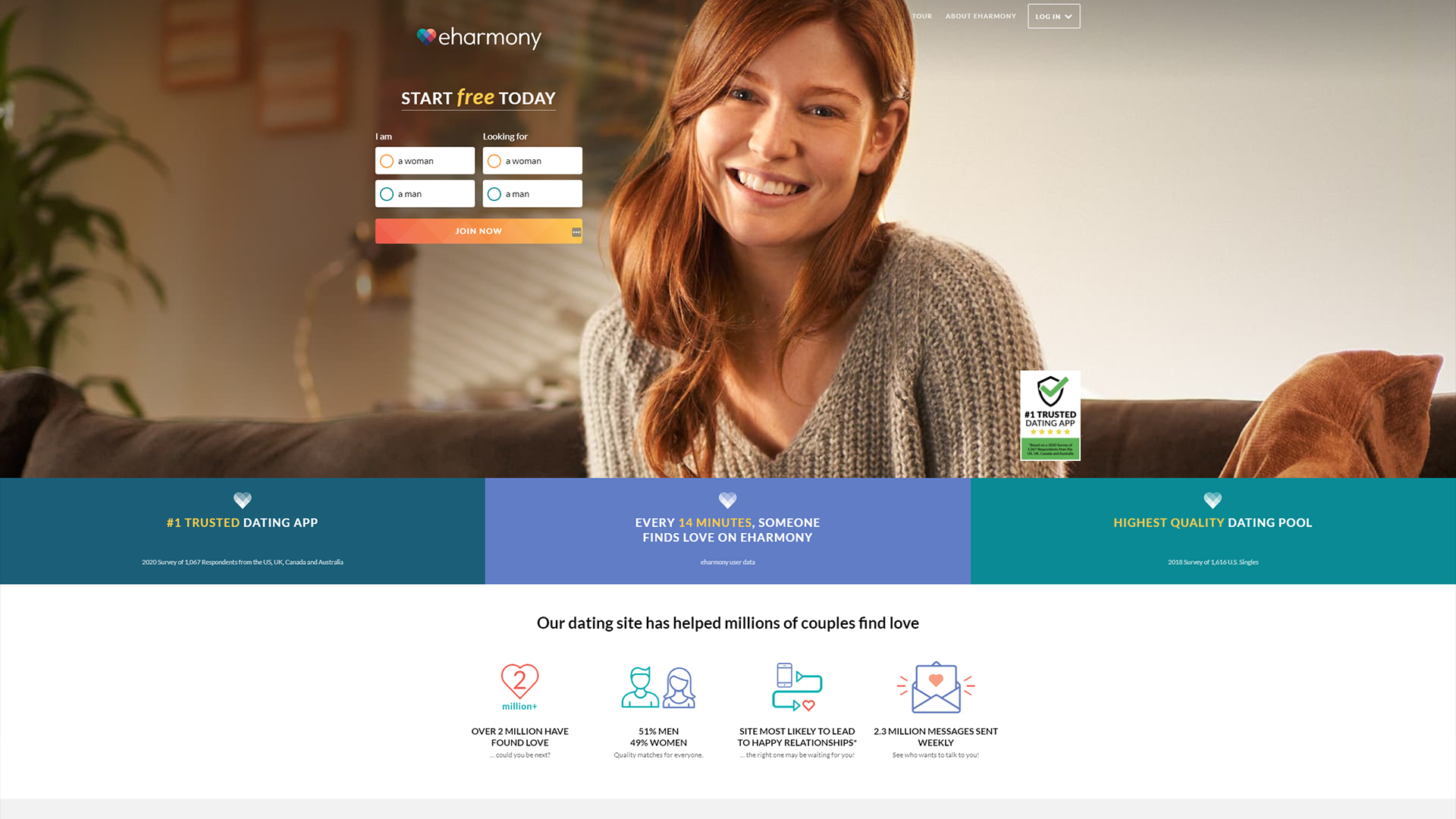 With over 5 million active users in the UK, eharmony is perhaps the most popular platform for local hookups.
It comes with an entertaining user experience, where every user must take a short quiz at the time of registration, and the results determine their compatibility score. While free users can exchange messages, a premium account unlocks unlimited profile matches, customised messages, and more.
Pros
The quick match feature saves a lot of time
Users ready for a committed relationship
Proven track record
Cons
Overall an expensive site
Silver Singles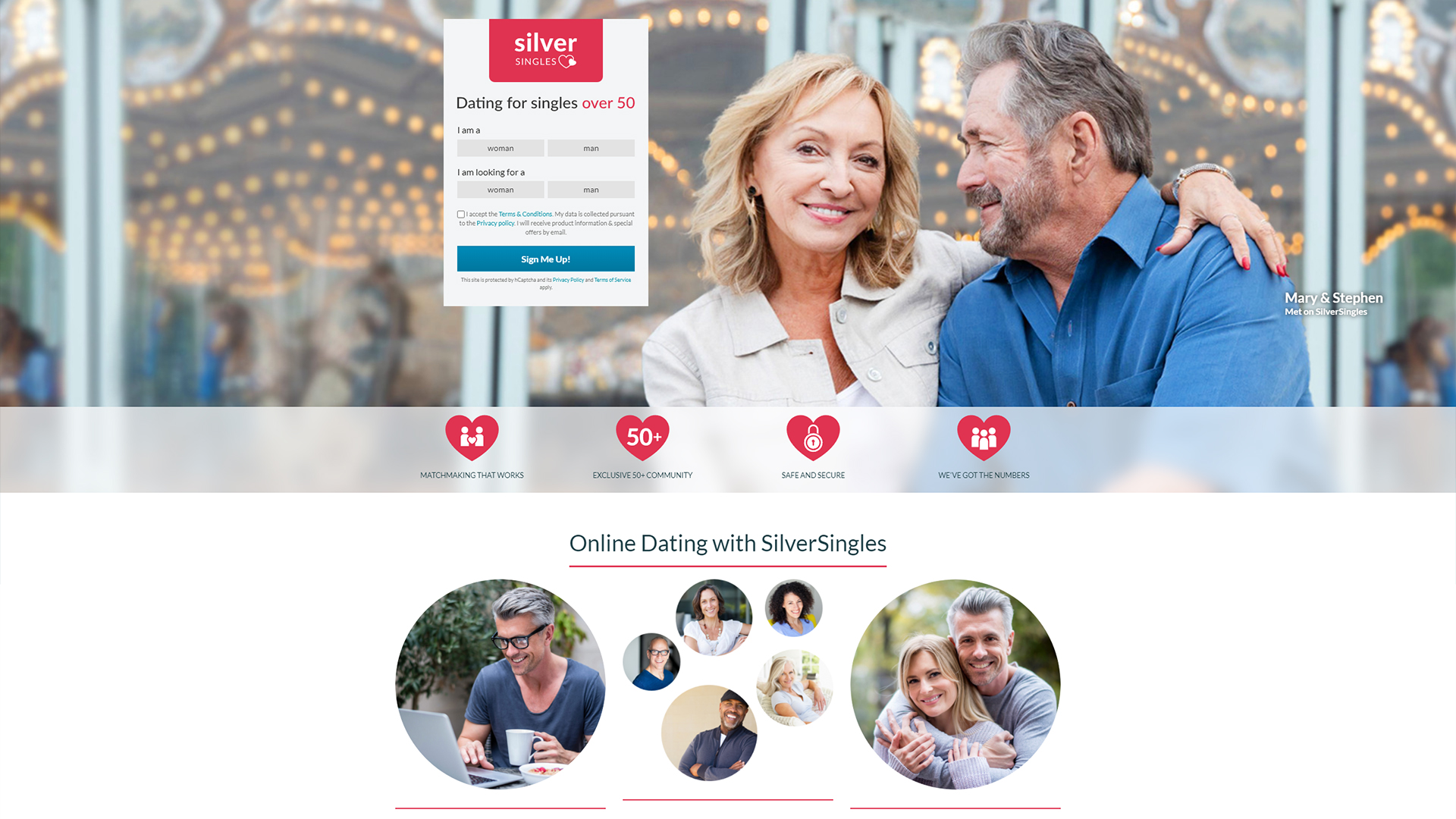 With over 70,000 active daily users, Silver Singles is one of the best online dating sites in the UK.
New members must take a personality quiz during registration, which takes about 20 minutes. After that, the site highlights related profiles based on common interests.
It is the best platform for most people looking for a casual date, although you need a premium account for the best results.
Pros
Best dating website for people over the age of 50
High success rate
Intelligent auto matchmaking saves time
Cons
The best features are expensive
No support for non-binary users
Which Dating Sites Should You Choose?
Modern technology has brought the world to our fingertips, and as you can see above, dating is no different either. It's tricky to make the right decision and pick the most accurate dating option for your relationship goals.
As we've listed all the popular hookup sites in the UK and reviewed their best features, it should be a piece of cake to register to one of these sites, whether you're interested in adult chats, casual sex, or as a matter of fact, anything else! So what are you waiting for? Don't wait to find your next date!