The 5 Best Married Dating Sites For Secret Affairs
Verified Review
Published: 21st September, 2022
It's natural for the passion in any marriage to dwindle after some time. That 'burning fire' that you had at the start of the relationship might only be a couple of smouldering coals now. Life tends to have its ebbs and flows, and relationships are no different. Losing that spark doesn't mean that the love has faded, you might just need a bit more excitement and adventure again.
While monogamy certainly is the accepted norm in society, it is most definitely not for everyone. Even if you once thought it was for you it can be good and healthy to test some of those limits. Whoever said changing your opinion was a crime? You only live once after all, so make sure to have as much fun as you can.
And that's why you are here…
With the number of online dating sites around it can get tricky to know which one will be right for you. But don't worry, we know all the best affair sites where you can explore this side of yourself with like-minded people, as discreetly as you'd like.
Tips On Choosing The Affair Site That's Right For You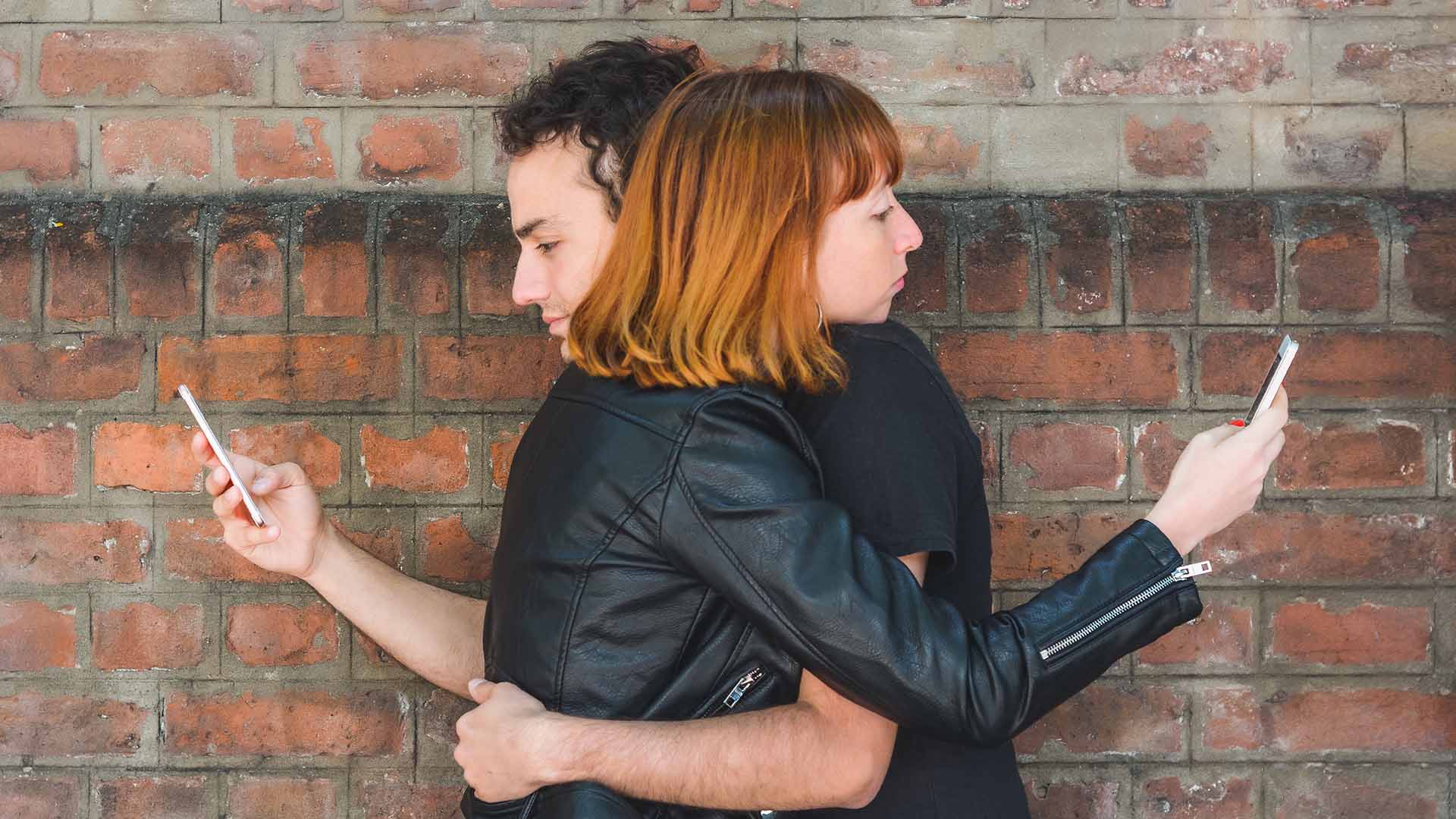 Can You Trust The Site?
Oh yes, you need to make sure you are using a trusted site. Firstly you want to stay discreet and have your information safeguarded. There also needs to be some conditions in place to make sure there are no fake or scammy profiles. Always take a deep dive through their privacy policy first. And, if they offer discreet credit card statements, that's always a bonus.
The Registration Process
Generally, most dating sites that are specific for finding extra-marital affairs have a simple sign-up process. You might be asked to add a profile picture, and some sites have the added feature of letting you blur the photo or mask parts of your face to allow for anonymity. Most sites will let you add as much or as little personal information as you want to keep things discreet.
Payment Options
Most married dating websites are free to sign up to, but generally, only come with limited options and features. You will need to go for the premium membership option to access the full experience of the site. Different sites offer different packages, and where on some you need to pay per message, on others you only need to have a monthly subscription to gain access to these extra features, or even to send unlimited messages. There is usually a nice discount if you choose to upgrade your subscription for a longer length of time.
There are of course also some free dating sites for married people. But in our experience, it really makes a difference to use a paid site that goes above and beyond to keep things discreet while matching you with someone like-minded.
What Are The Best Dating Sites For Married People?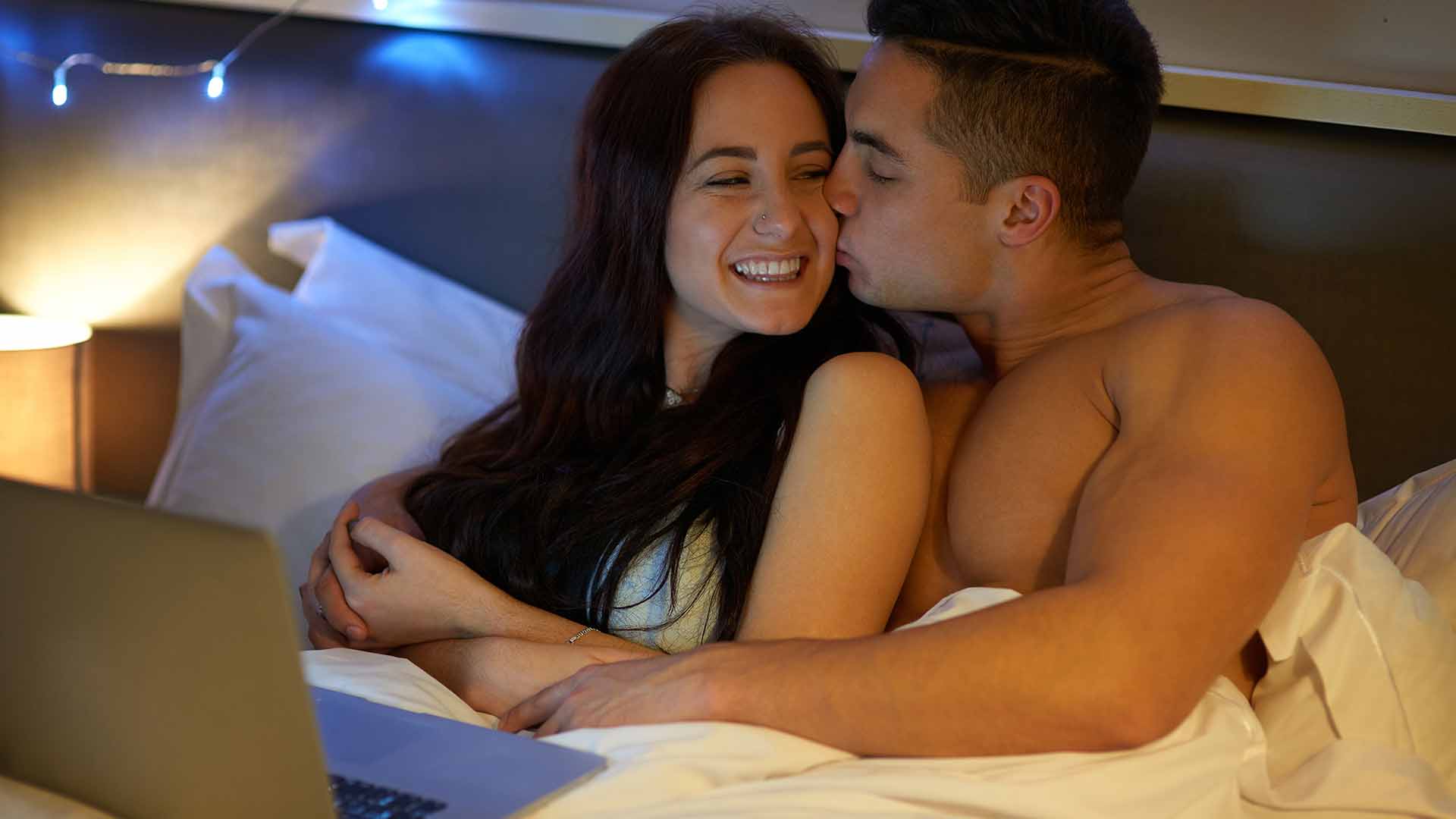 For any 'marriedaffair' seeker, knowing where to start is the biggest struggle, but it doesn't have to be. Sites like Ashley Madison, and countless others, aim to help you find a discreet, short-term, illicit affair from their extensive database of like-minded users. Not all affairs or affair sites are the same, so being well informed about what each site offers is a great first step in knowing what will be best for you. Here are our top 5 picks!
1. Ashley Madison com
Overall the best dating site for married people.
Ashley Madison is one of the biggest and best-known sites exclusively offering extra-marital affairs for married people who need a bit of discreet fun. With a reported user base of over 60 million in 2019 and an estimated 22,000 new members per day, you are more likely than not to find exactly what you are looking for here.
As one of the largest and fastest-growing dating sites, the company has created a niche community of people who want to cheat and have casual sex, but still keep a lid on their chamber of secrets. Because they are so big you may encounter some fake accounts who are trying their luck (no dating service is 100% free of opportunists), but the subscription system tends to keep those away. Generally fake accounts don't pay the subscription so they are easy to weed out.
With its giant community of users, it's no surprise that Ashley Madison boasts a great website, a responsive mobile site, as well as an easy to use affair app, making it perfect to log in from any device, wherever you go.
Okay, so there was a data breach in 2015, but they have definitely stepped up since then, and the sheer growth of the site just shows the amount of trust that people have in the service. It isn't the best affair website for no reason.
2. AdultFriendFinder com
Best for extramarital hookups.
Not everyone who is looking to cheat is necessarily looking to find someone to date. Some just want something far more casual, and maybe with multiple partners. AdultFriendFinder is the perfect affair dating website to find a discreet hookup.
The site encourages its members to find what they are looking for, without matching them. People are pretty straightforward about what they want and the site is inclusive of all fetishes, all genders, and sexual orientations. The site makes things really easy too. Sign up, add a bio to say what you are into, and check out potential partners. It's as simple as that.
The community on AdultFriendFinder promotes explicit content beyond the mere posting of nude photos. Here you can also find erotic blog posts, X-rated public and private chats, and recent posts of live strip tease videos that help keep things interesting online.
3. Seeking com
Best for wealthy dating.
No, we didn't type that wrong. You might already be familiar with the ever-popular SeekingArrangement site. Well Seeking is the rebranded and upgraded version of the same site that received its new name in February of 2022. Sometimes shorter is better, but only in website names, right ladies?
The site has been recognised as one of the best for connecting successful couples - and here we mean financial success. Yes, seeking is primarily a site for well-off individuals to find like-minded people who are just as adventurous as they are. The site takes security seriously and men have to go through a stringent ID and income verification process before signing on. Oh yes, it's the perfect place for real sugar dating.
Seeking also boasts a high female-to-male ratio which makes finding a match a certainty. This ratio is primarily because they allow women to use the premium features for free. Men, however, only get a few free messages to test the waters before they need to sign up for a subscription. And if you can't afford it, maybe you are on the wrong site, my friend.
4. Victoria Milan com
Best for discreet affair dating.
Dubbed as "the next Ashley Madison", Victoria Milan is a great site for discreet cheating. The site supposedly also has some enhanced security features compared to AshleyMadison and allows for anonymous chat and browsing.
Their layers of privacy and security features are what set them apart from other discreet dating sites. Victoria Milan lets users hide their identities by allowing them to add either a blur filter or a sticker to cover their photos. There's even an additional "panic button" that takes you to another page in case your spouse walks in on you. The site will also automatically log you out in case you leave your laptop open for too long. Billing is done discreetly and the site uses 256-bit encryption, Amazon web services, Norton by Symantec, and SSL Trust to keep messages secure. Okay, we also yawned after reading that last sentence, but we love how overkill they've gone with security.
With over 6 million members it's a popular site among married people who want an extra layer of discretion. You can match with kinksters from across the world if you want to keep things online, or with someone more local for some real-life fun.
5. Marital Affair co uk
Best for meeting a new partner.
Marital Affair.co.uk might be one of the lesser-known sites, but it is garnering adoration from its users and slowly becoming a household name along with other married affair websites.
On MaritalAffair co uk men will find women who are honest about their looks and expectations. The type of person you will find here is generally more willing to put in the time and effort required to build a bit of a relationship with someone.
The only downside we've noticed is that their credit card billing is not done discreetly, so it might be best for those who already have an arrangement with their spouse. This is not the kind of surprise you want them to find out about on your anniversary. While the Marital Affair UK site may not yet carry the label as the best and most discreet affair site, it is definitely worth giving it a try.
Is There Another Affair Website UK Based People Can Use?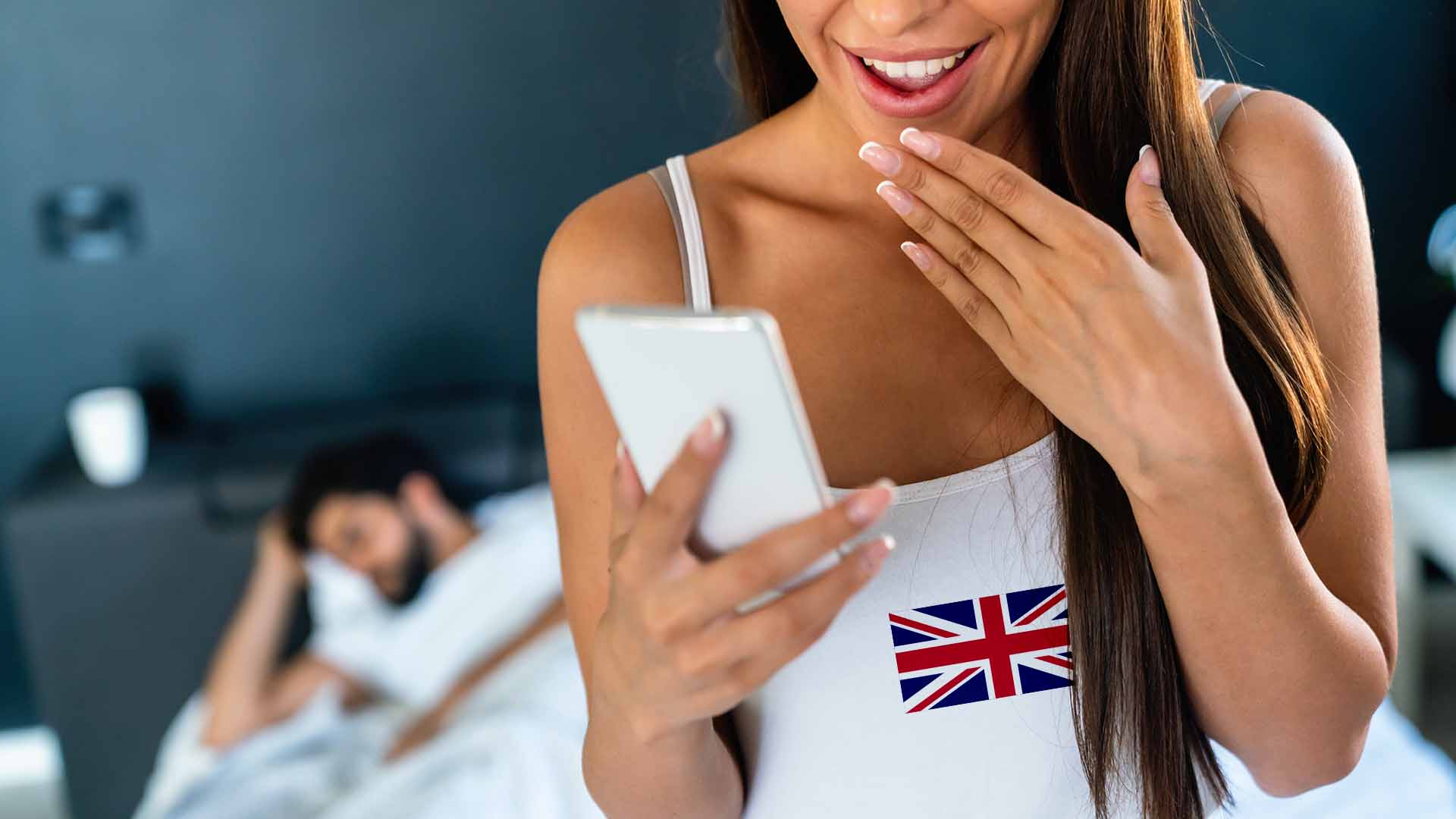 The list of our top 5 sites that you just read through is the best of the best! But they aren't the only affair websites UK based married folk can find success on. Signing up for a few of the lesser-known ones will only help to increase your pool of potential sex partners.
Now don't be fooled by how similar some of these site names may seem. Just like when we talked about Seeking.com before, a few letters can make a big difference. But go check these out for yourself, a quick google search will take you straight to the site!
1. Married Dating UK
2. Secret Affairs UK
3. Marital Affairs UK
4. Married Affairs UK
5. Married Affair UK
What Are The Pros And Cons Of Using Affair Sites?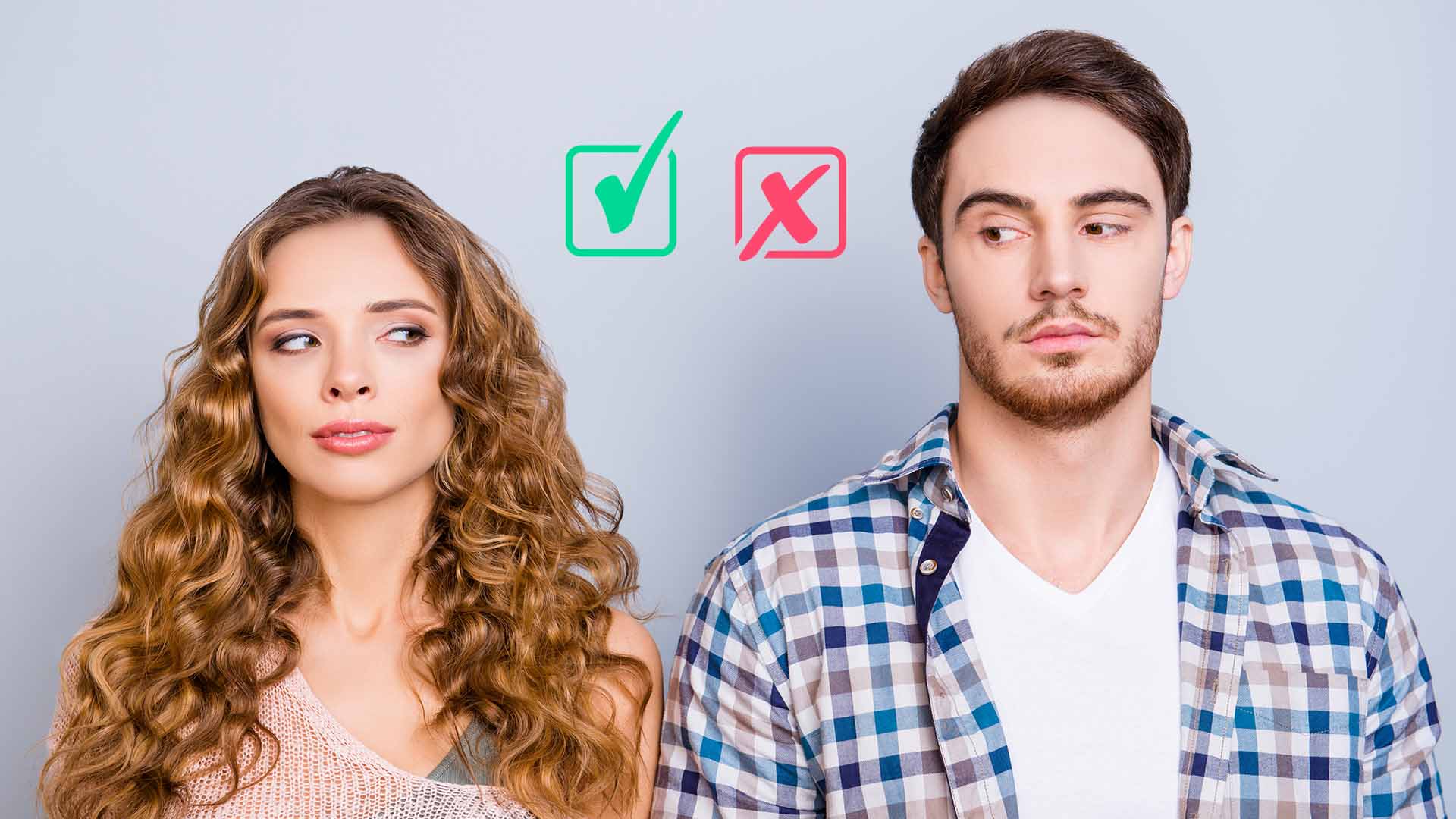 The Benefits Of Affair Dating Sites
Zero Commitments
You are already married, and everyone else who joins hookup sites for married people is well aware, and generally also married. So naturally, there's no expectation for more than a bit of adult fun. When there are zero expectations of commitments people also tend to be more open and honest about their illicit desires.
The Thrill Of Doing Something Exciting
Remember when you were younger and had that thrill of dating a new person almost every month, maybe even every week? Well, it doesn't mean you can never have that thrill again now that your marriage has gone a bit stale. Being discreet also means you get to meet with people you wouldn't normally connect with.
Avoid Getting A Divorce
Most commonly people cheat and have flings purely for sex, and nothing more. Lack of intimacy doesn't necessarily mean a lack of love. And you wouldn't want to uproot the life you have built with someone just for sex, so doing things discreetly is the way to go. Having your partner join in the fun might even rekindle the spark .
The Downsides Of Affair Dating Sites
You Will Not Be A Priority
Seeing as you are both free and uncommitted to each other, either of you can choose to go or stay when you please. Especially if you are the one dating someone married, they will most likely prioritise their primary relationship and family over you.
Things Can End Suddenly
Without explanation, your affair can end, and this can hurt in a whole different way. The lack of emotional responsibility makes it easy for the other party to make a clean and sudden exit. And it's not like you can sit on the phone all day trying to talk things out when you need to keep it discreet.
You Have To Keep Things In The Shadows
Your affair partner will have to sit out fun events like weddings, birthday parties, and so on. Unfortunately, you will have no partner in crime if you want to keep a discreet affair going. Learn to be happy with the small victories of late-night meets.
Is It Always Cheating?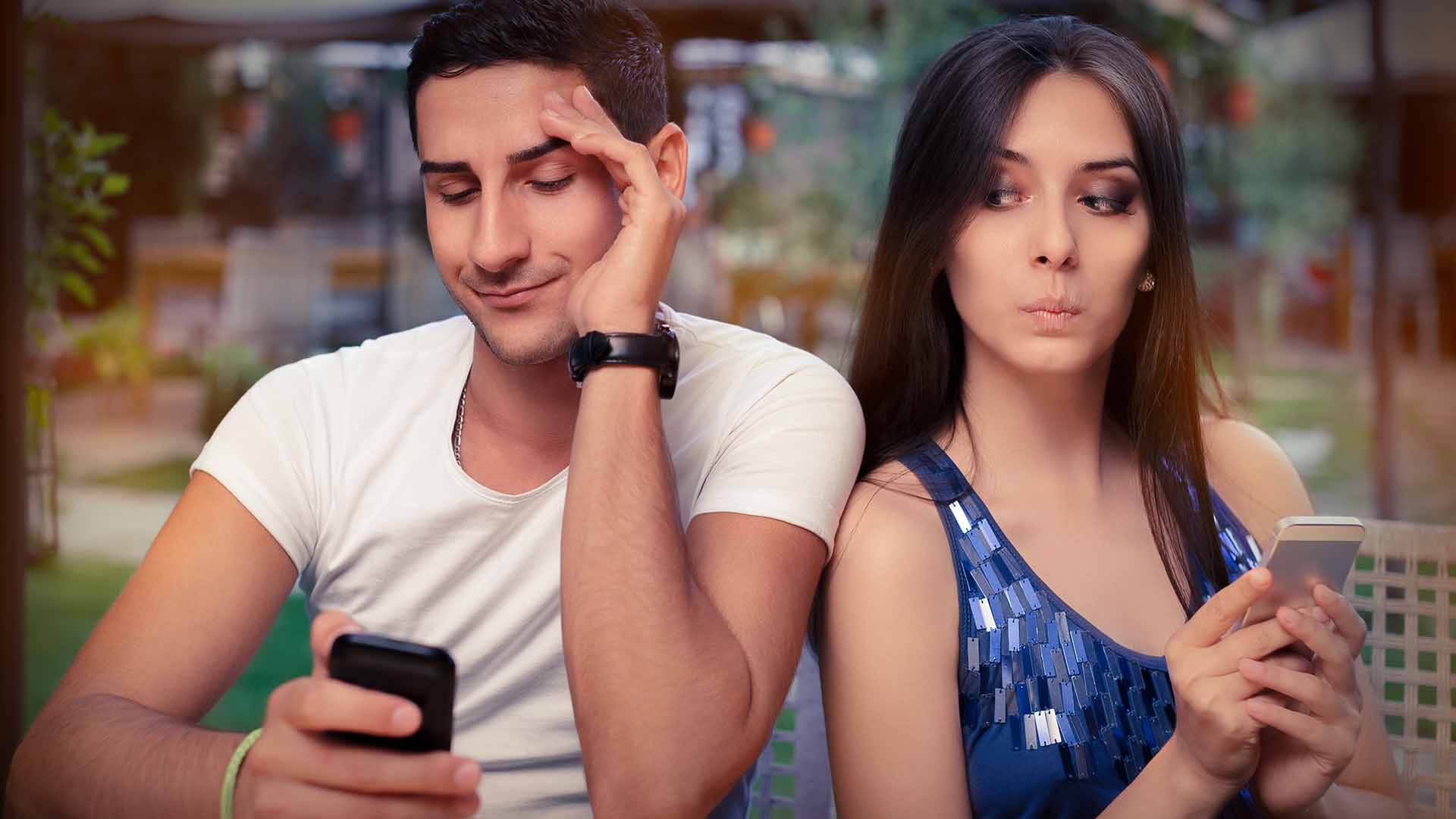 Sometimes it is, and sometimes it's not. The word "affair" can have a different meaning depending on who you ask, it's just such a broad term. Yes, affair dating does mean married dating, but that in itself can have different meanings.
Married dating can take any of these forms:
• An open marriage (Free to explore without telling)
• A cuckold marriage (Free to explore, but do tell in great detail)
• A consensual non-monogamous marriage (Free to explore and everything gets talked about)
• Swingers (Free to explore but everything is shared)
• Polyamorous (Freedom of having two or more partners)
• Single but looking for a married lover (We all have our fantasies, right)
• Married but looking. Usually for a hot young thing (We call this the midlife crisis)
• Married and fantasising (Only wanting to chat, but never act on anything)
How Is Dating For Married People Different Than Normal Dating?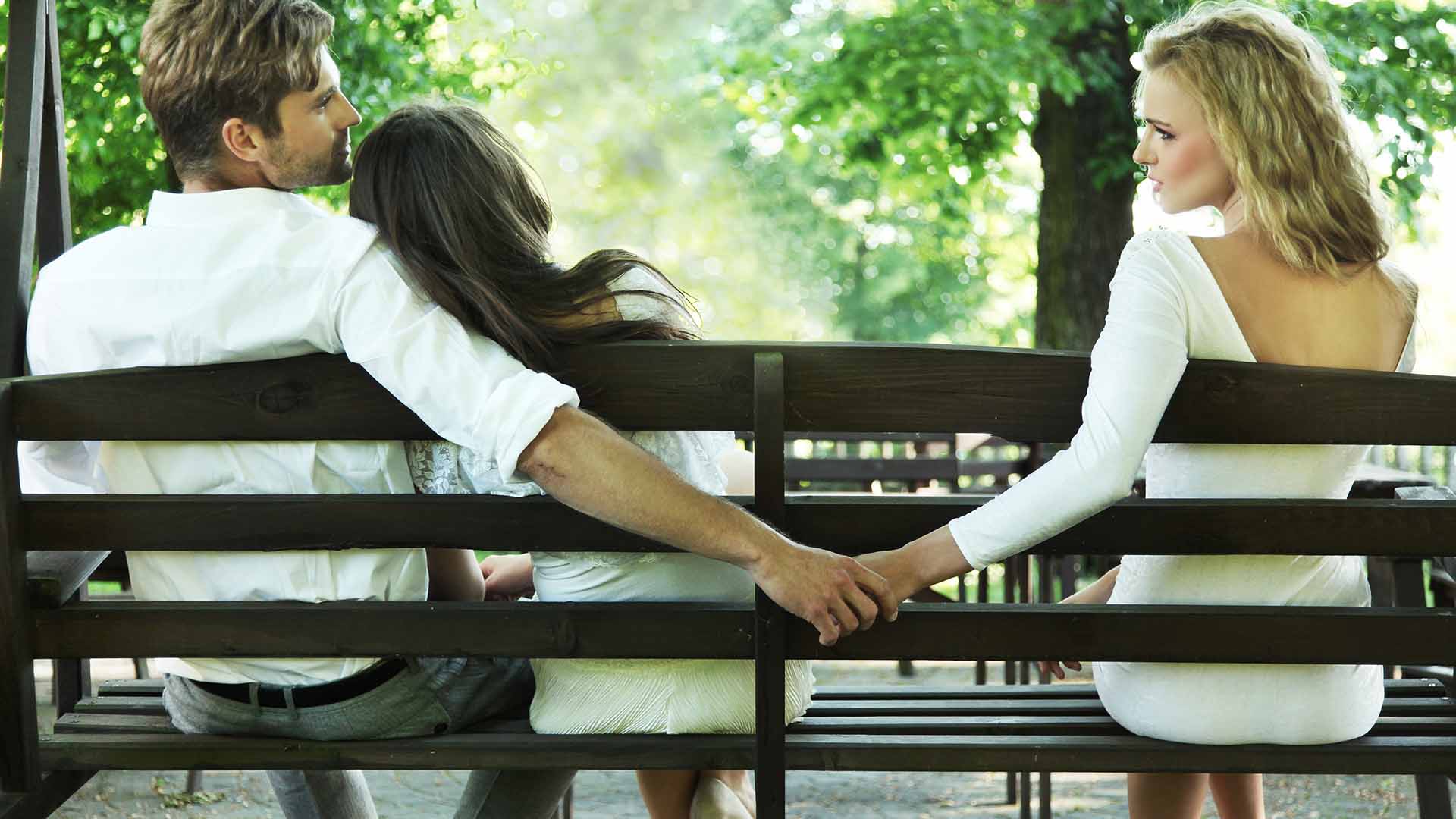 Mostly it comes down to the fact that everything needs to be hushed! While you are free to strut your stuff in a 'regular' dating scenario between two single people, when one or both are married you will have to be smart about things.
Married dating will include a lot of sneaking around to find a time and space to chat online without anyone looking over your shoulder. Meeting in real life might even be more difficult if you are both married with spouses and children to consider. Finding some free time that suits you both can be difficult, but it all comes with the territory. Keep in mind those pros and cons we mentioned earlier.
How To Set Up Your Profile On An Affair Website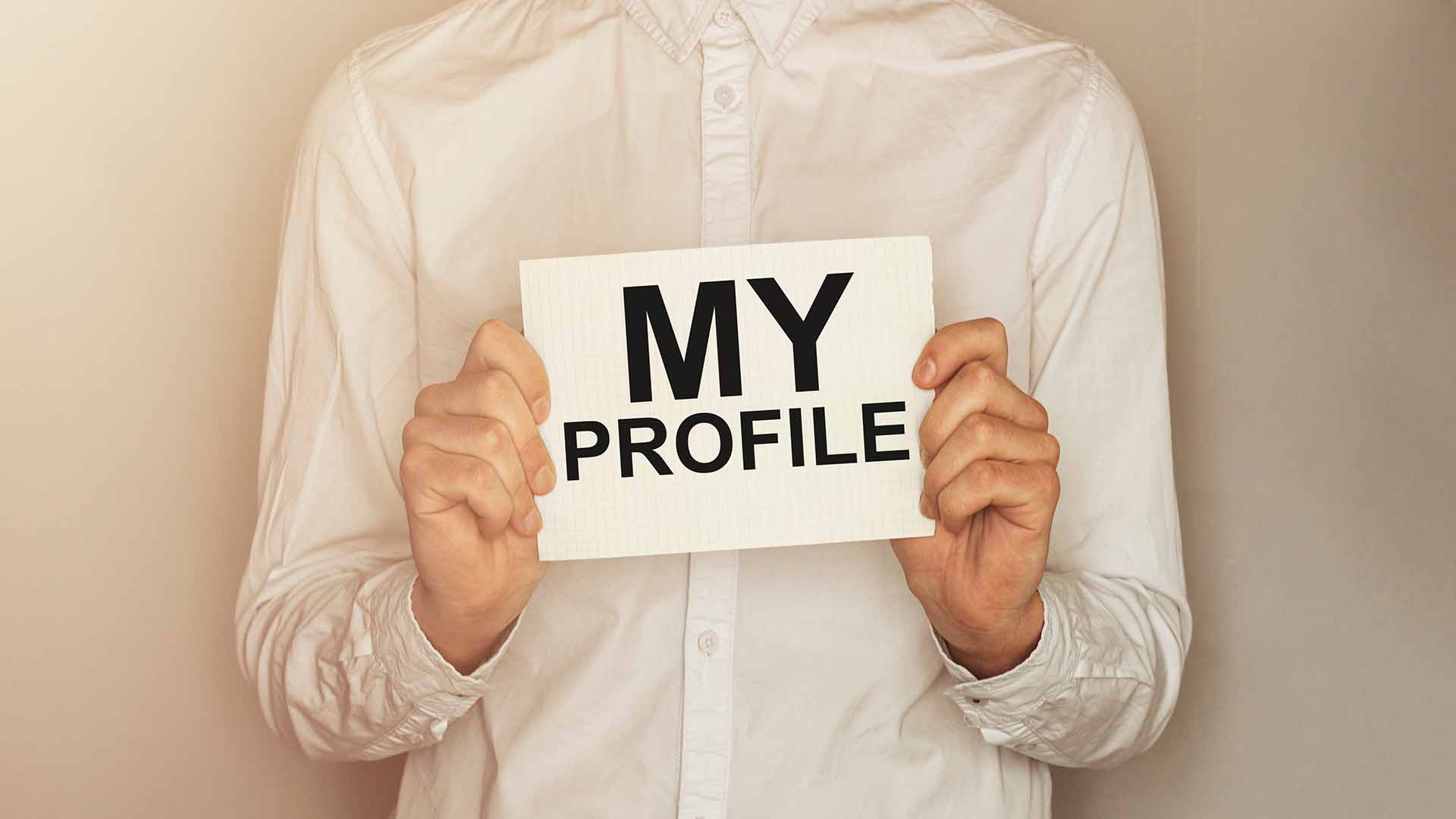 Most married dating sites make this part rather easy, but there are some things to consider when needing to keep things discreet. The sign-up process on affair sites is simple enough, follow the prompts that will ask you to put in a few bits of information about yourself and maybe add a photo.
We suggest taking a photo specifically for the site you are using, and not to use that photo anywhere else. Maybe go to a clothing store, try on something you have never worn before and take a snapshot in the changing room. Wear glasses and a hat for extra cover (we've also mentioned how some let you blur it for extra discretion).
It's also smart to slightly alter some defining pieces of information about you that could identify you, but keep it as close to the truth as possible. Perhaps put your location on the site as your neighbouring city or town, add or subtract a few years from your actual age, and use a made-up name, just to name a few ways to stay discreet.
While we know you will want to add as much info about yourself, boasting about your work title, accomplishments, and more, this is actually where you should reign it in. Leave the ego for private chats, and only after you have vetted your potential partner. You don't want your wife's Saturday yoga-partner to rat you out, do you?
Tried And Tested Tips For Making Affair Dating Successful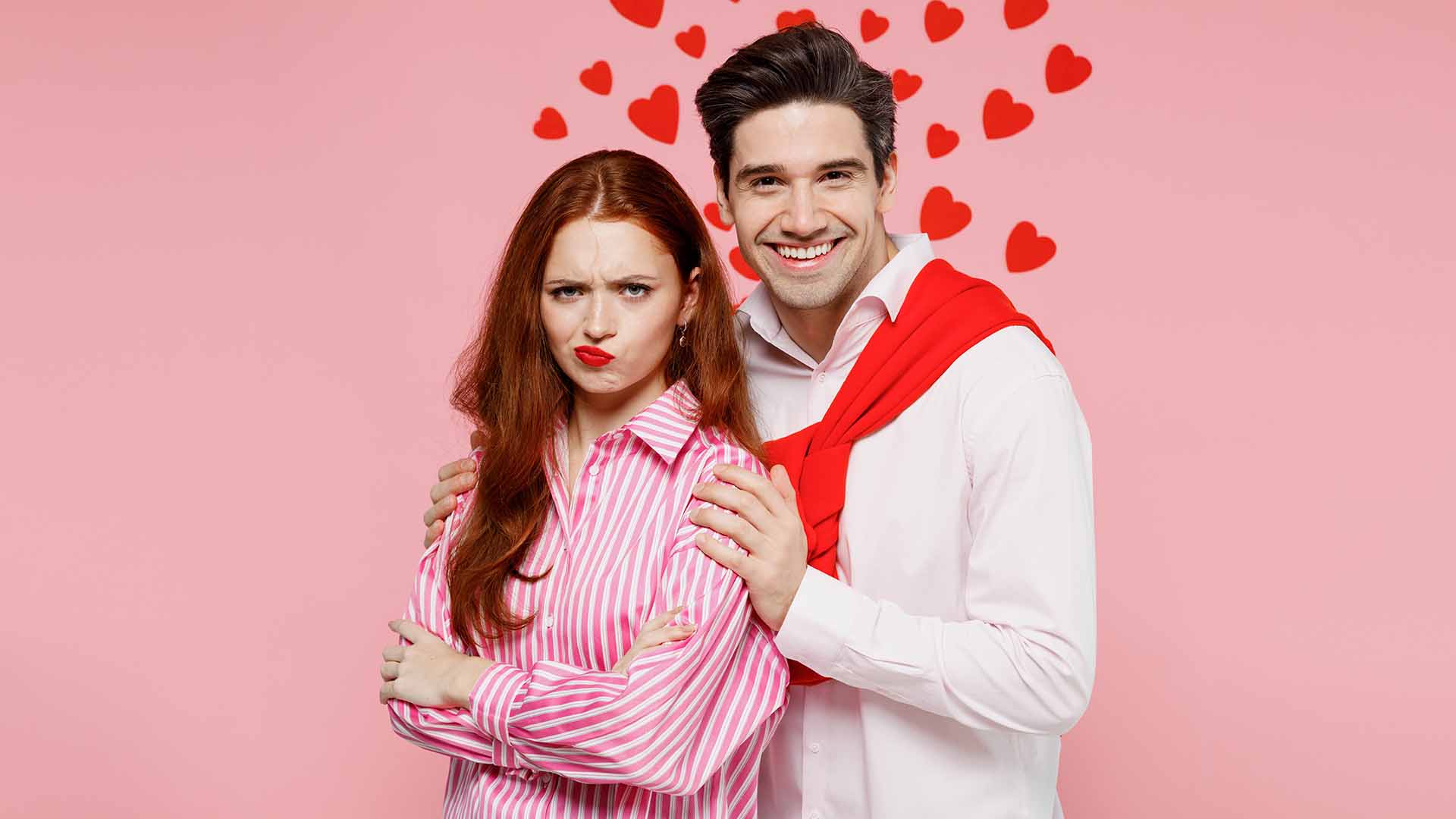 If you want to keep an atypical relationship, like an affair, going for a while, you will need to keep a few things in mind that you wouldn't normally in a 'typical' relationship. Fantasies about cheating are common, but knowing what is realistically expected of you to make it work will help turning it into a successful endeavour.
Don't Beat Around The Bush
While being charming and seductive are great, it's important to get to the point. If you are on an affair dating site, there is no need to explain too much. Leave the long love letters and poetry for your spouse.
Never Use The L-word
Unless you want to say how much you loved the sex, that big four-letter word starting with L should stay away from your lips if you are in an affair. You are not here for a serious relationship, so let's not fall in love.
Leave No Evidence
This includes any documentation of your interactions. So no letters, gift receipts, call logs, or messages on your phone. Use a second phone just to be sure. This also includes physical evidence like marks on your body or any other appearance-related changes. God forbid you get lipstick on your collar.
Treat Him / Her Like The Only One
While we don't want to bring love into the equation, it is still important for your affair to feel like the only one. Don't mention other lovers, and certainly don't go complaining to them about your spouse or family issues. Those are relationship-level interactions.
Be Reliable And Understandable
Plan ahead and don't cancel or be late for dates, especially not last minute. Have a solid enough excuse for heading out ahead of time that it would take a real emergency to get you out of meeting up.
FAQ: What Are Other People Asking?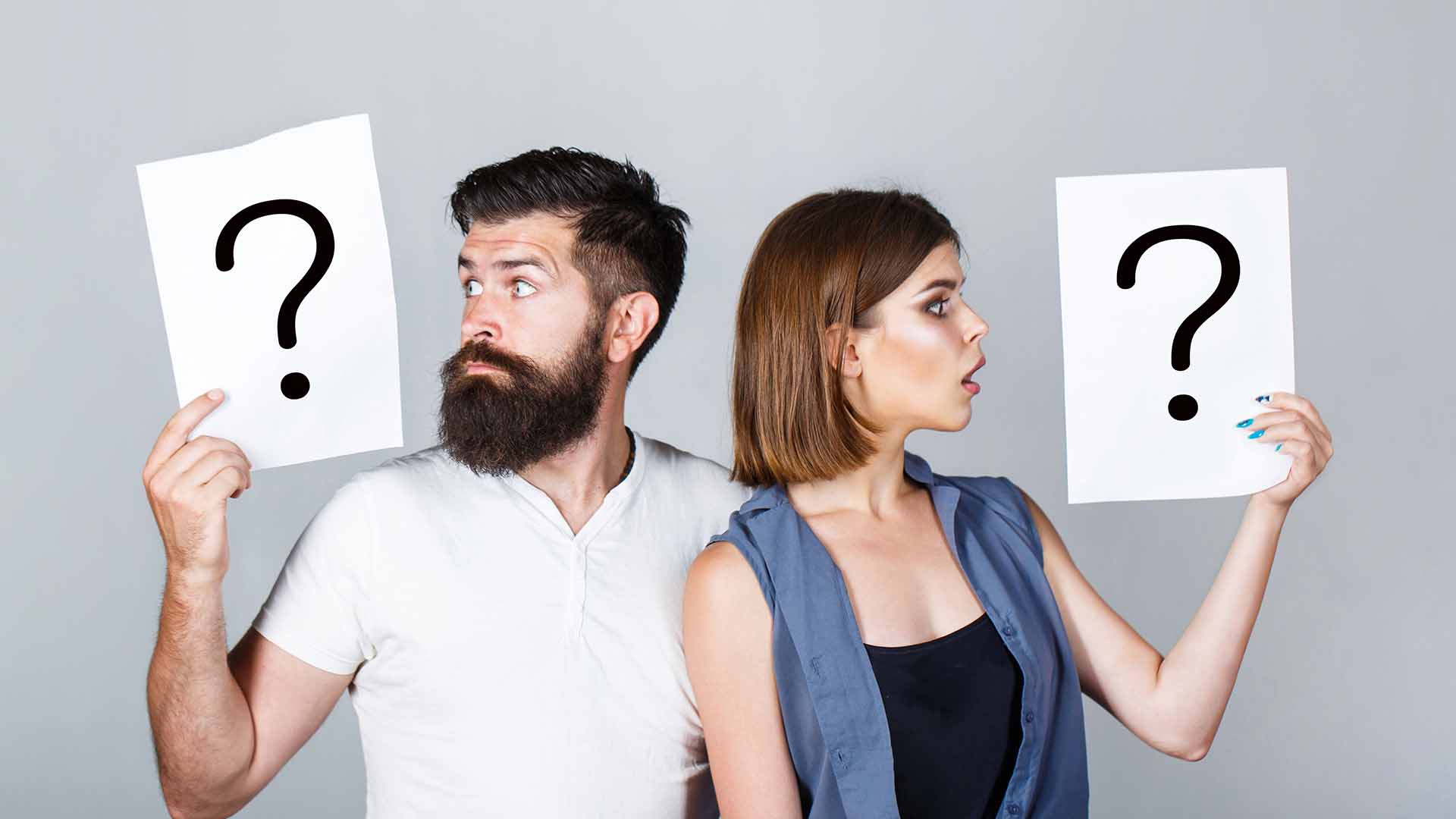 Are All Sites Legit?
Unfortunately no. Take one look at a site like Genuineaffairs for example. Unlike the name suggests, there are not too many genuine affairs going on there. It has been reported (and is even stated in their terms of service) that some of the profiles are not all that genuine and are for entertainment purposes only. So do some research, you are already on the right track for having read this far. The ones we've listed are some of the truly legitimate sites.
What Is The Best Affair Site To Use?
Ashley Madison wins this race by quite some length. Their track record for successful affairs makes them the undeniably gold medal winner for assisting married people to have fun and discreet affairs.
Are There Any Free Dating Sites For Married People?
Most marital affairs dating sites are free to sign up to. The free versions only have a limited amount of available features or a limited amount of messages. To really get the best value for the time spent searching, and to ensure discretion, we'd advise you to opt for a paid site.