40 Of The Hottest Sexting Examples You Need To Use
Verified Review
Published: 15th June, 2022
In a time when almost anything can be done online, it is no surprise that sexting is on that list. It's not just something that only teenagers do either, in fact, studies have shown that a vast majority of adults are doing it too.
When done correctly, sexting can be a fun way for couples, especially those that are long distance, to express their desires and excite each other. It can also help to build anticipation for future sexual events. Couples aren't the only ones getting their freak on in the cyber world either, there are lots of people who just want to flirt online without the hassle of meeting up.
What Is Sexting?
Sexting is when two people send sexual messages to each other through a device such as a phone, computer, tablet, or any electronic device of their choosing. It doesn't only consist of written messages either; erotic photos, videos, and even voice messages are forms of sexting too. You can tell your lover what you wish to do to their body, or you can show off your goodies in a nude photo. That part is dependent on preference and comfort level.
Sexting is not hard either once you get the hang of it and guess what? We're giving you some cool sexting ideas and teaching you all you need to know about sexting etiquette, so stick around and read ahead if you want to become a sexting connoisseur!
Sexting Examples
Tell Them What You'd Like To Do To Them
This is a fun and erotic way of making your partner want to jump through the screen and rip off your clothes. This is your moment to open up and share your naughty fantasies with them. Doing so can strengthen your relationship and improve your sex life because it shows that you feel comfortable expressing yourself and being vulnerable around your partner. Try saying:
1. I want to kiss you all over your body.
2. I want to do naughty unimaginable things to you.
3. I was fantasising about [insert fantasy] and I want to do the same to you.
4. I want to lick you where it's sensitive and moist.
5. It would be so hot if my lips were wrapped around your cock right now.
6. Whenever I think about [insert fantasy], I picture doing it with you.
7. I get so turned on whenever I think about being inside of your pussy.
8. If you were next to me right now, I would [insert fantasy].
9. Last night, I dreamed about [insert wet dream].
10. When I see you, I'm going to [insert fantasy].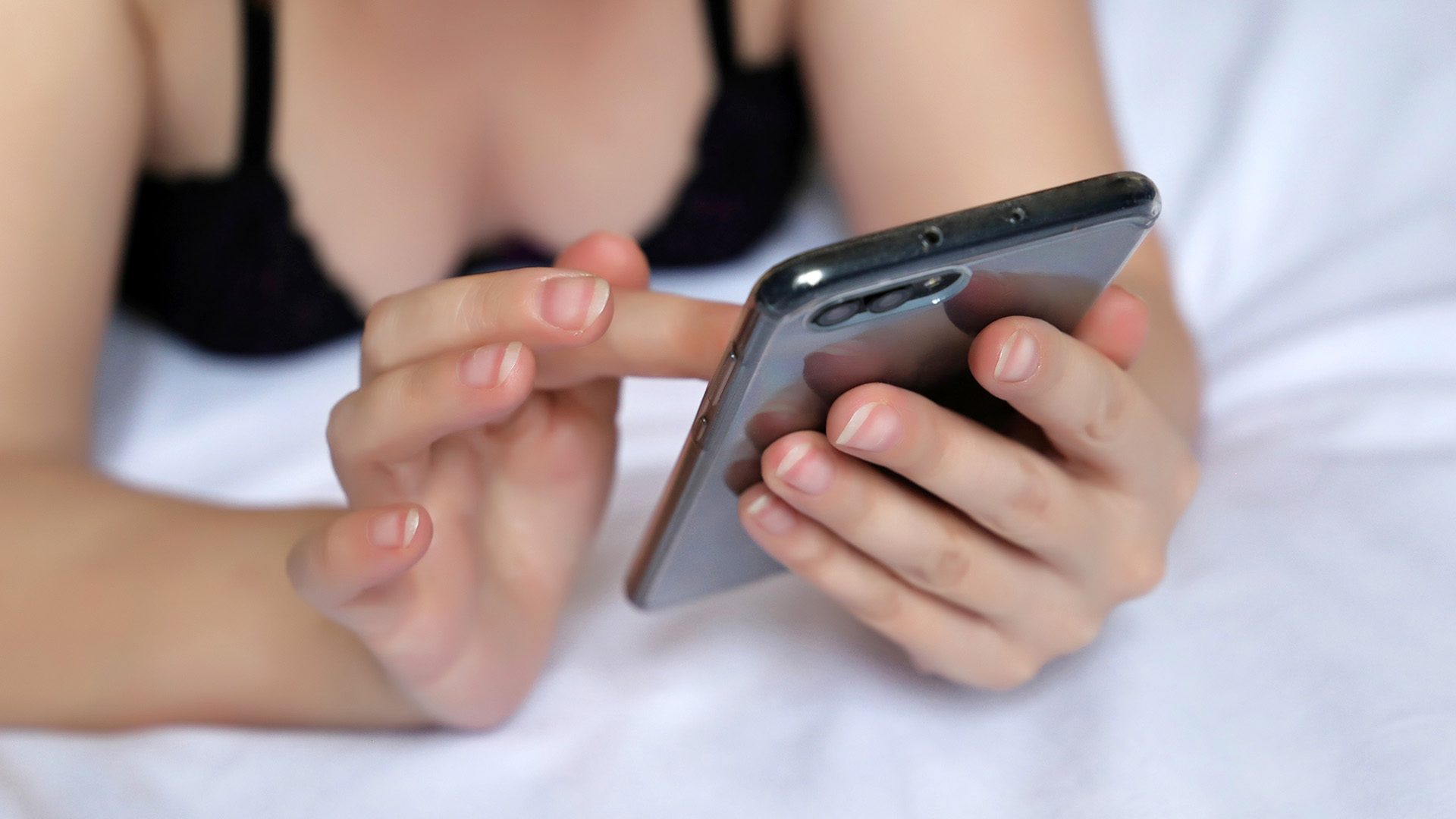 Ask Naughty Questions
When you're trying to sext with someone, you don't have to limit yourself to close ended statements. That can get boring rather quickly. Ask questions and get your partner involved too. This is particularly helpful if you're trying to encourage your partner to express themselves. The answers you get are likely to open the door for new hot topics. Ask them questions like:
11. What are you wearing?
12. What colour are your panties / boxers?
13. Is your cock hard right now?
14. Is your pussy dripping for me?
15. What would we be doing if we were together right now?
16. What do you want to do to me?
17. How many times do you think I can make you cum?
18. Is this turning you on right now?
19. What can I do to please you?
20. How does your body feel when I [insert sex act]?
Pretend Like You're Actually Having Sex With Them
Imagine that you're having sex with your partner, but instead of actually doing it, you're typing it out. It can be a bit odd to start with this randomly out of the blue, so make sure you get your partner's permission first! They'll also be more likely to engage if you ask first. Also, try to do it at a time when you'll both be able to respond right after the other because that makes the experience more "real" especially if you're masturbating at the same time. You can say things like:
21. I'm kissing your lips right now.
22. I'm leaving a trail of kisses down your belly button.
23. Your pussy tastes so good in my mouth.
24. I'm sucking your cock with all my might.
25. Hmmm, I'm going to cum.
26. I get on top and ride your cock.
27. You walk into the room wearing nothing but a thong.
28. I'm stroking my cock right now.
29. Mhm, pound me just like that.
30. I get on all fours as you pound me from behind.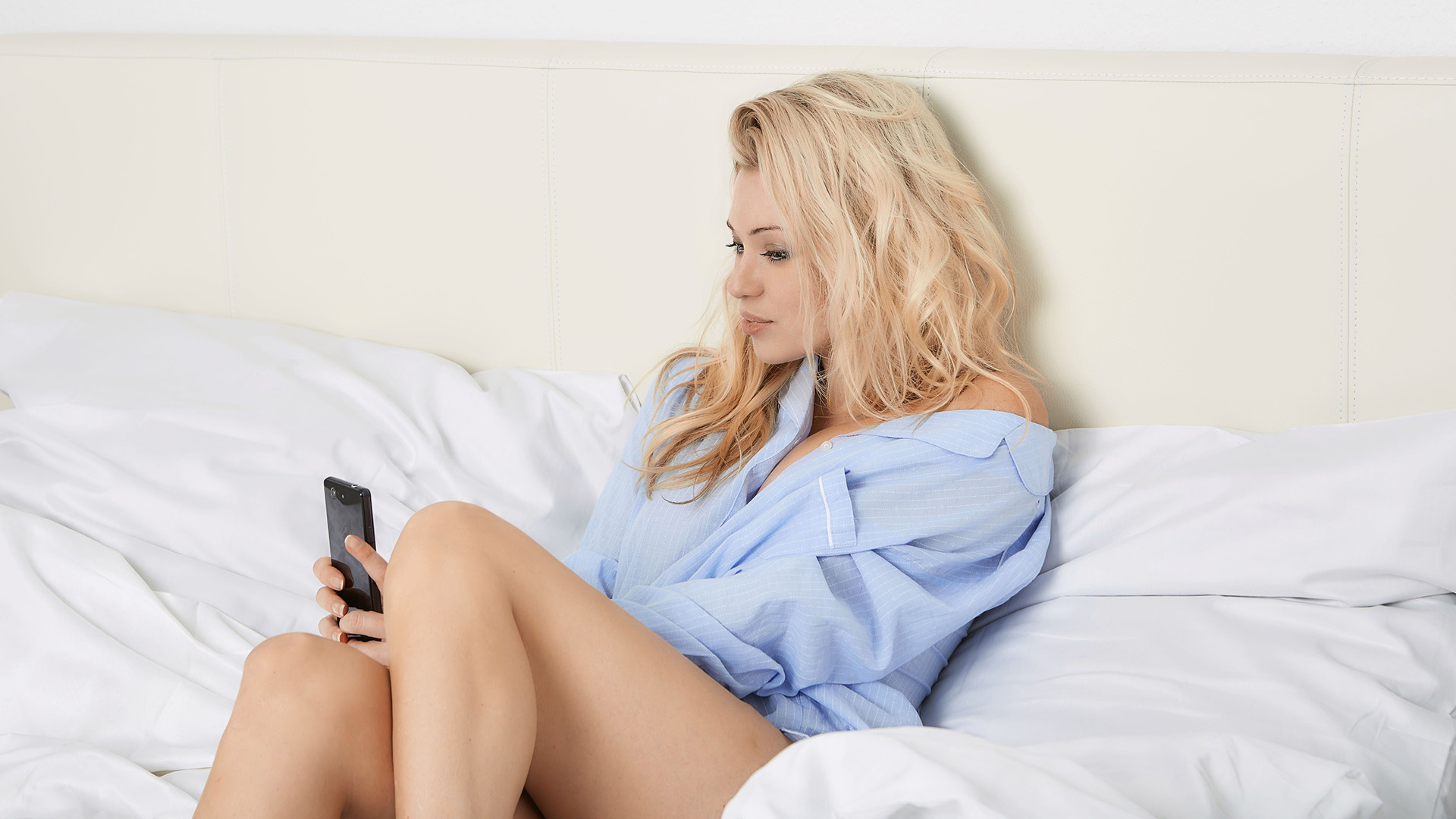 Tell Them What You'd Like Them To Do
Tell your partner all the naughty things you'd like them to do but be reasonable. Sometimes your partner may not be able to comply with your requests, and that's okay. The goal here isn't to make them uncomfortable. Let them know that it would turn you on if they can do it, but it's not mandatory. Tell them things like:
31. I want you to go in the bathroom and touch yourself for me.
32. Stroke your cock and make it hard.
33. Show me what you're wearing right now.
34. Send me a sexy photo when you're in bed tonight.
35. I want you to touch yourself in the shower while you're getting ready for work.
Give Them Praise
This is your time to compliment them on things like their body, skills in bed, and ability to turn you on. People who have praise kinks are likely to get turned on the most by this. Say things like:
36. Your body is so beautiful.
37. You look so good I can just eat you up!
38. Your cock is amazing.
39. You bang me like no other man can.
40. You suck cock like a pornstar.
Now that we've given you several dirty text examples, let's move on to sexting etiquette!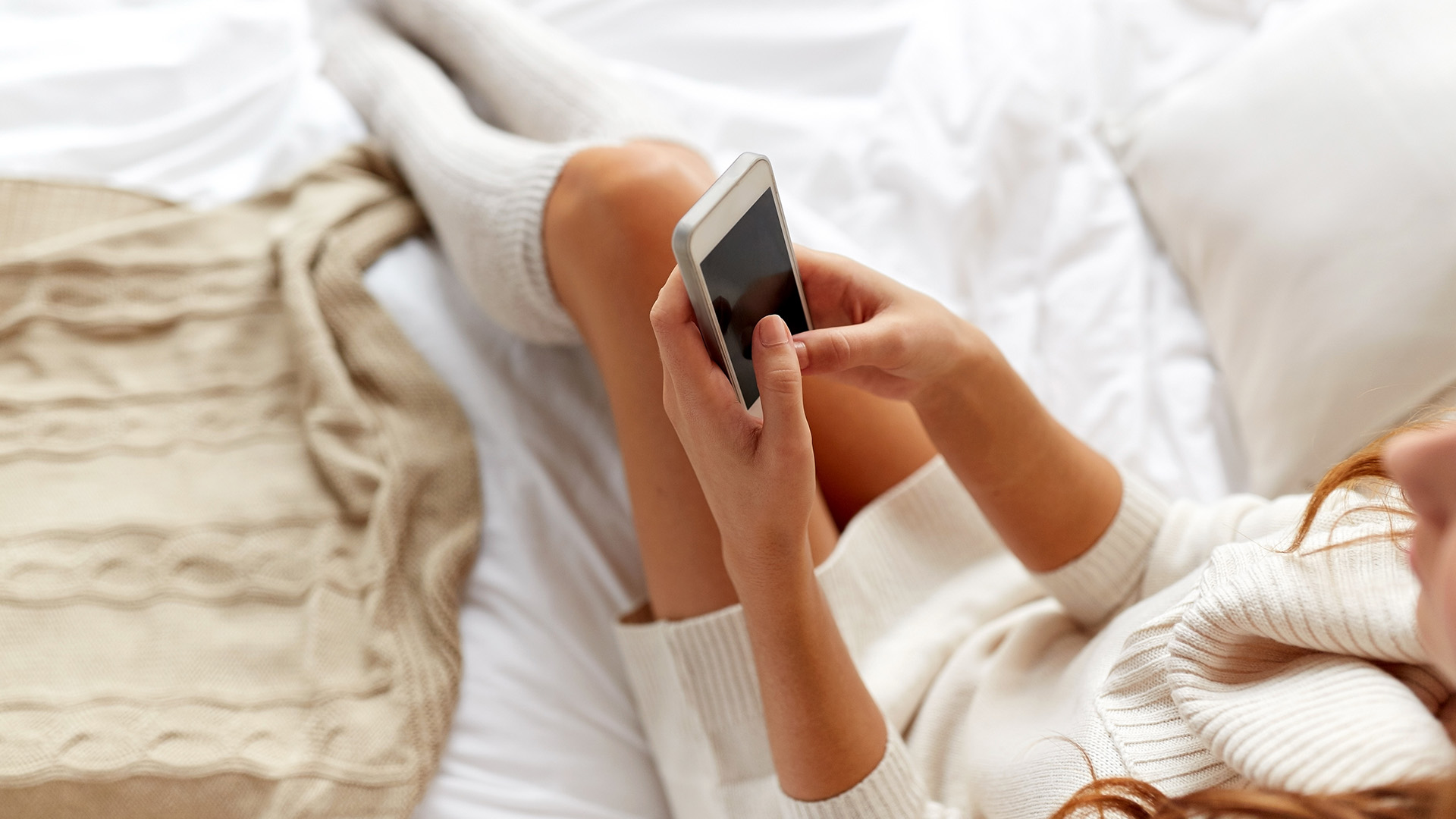 Never Use Sexting As An Icebreaker
Chivalry isn't dead just because you're horny. Don't talk about how hard or wet you are before you ask them about their day, especially if it's with someone you've recently gotten acquainted with. Sexting may be second nature to some people, but there are some folks who don't find that sort of stuff exciting. Also, there are some people who don't even know how to sext. Get to know the person first to see if sexting is their thing before you turn the temperature up. If it's your partner, you can't always assume that they're in the mood and you may put them in an awkward position if you start sexting first. Just because you're horny doesn't mean that your partner is, so it's best to ask first! Essentially, don't make dirty talk the focal point of the conversation unless you have a good idea of where your partner's mind is at.
Don't Send Unsolicited Nudes
Would you pull your cock out in front of a random woman in public? Would you flash your titties to a random guy? We hope that the answer is "no" because the same principle applies to sending nudes. Always ask before you send an explicit photo. Also, you never want to assume that someone is able to look at your photo because sometimes people just don't have privacy. Lastly, ensure that your face is excluded from nudes because you don't want to get blackmailed or see yourself on Pornhub one day.
Ease Your Way Into The Heavy Duty Stuff
Try to start off mild and slowly work your way into the main act. Think of it as foreplay. Warm your partner up first before you start mentioning intense finger banging and anal. For example, instead of telling him how much you'd like him to motorboat your tits, describe them first. Tell them how soft and perky they are. Ask him to guess your bra size. Try to aim for a slow burn because the more you rush into sexting, the sooner it ends.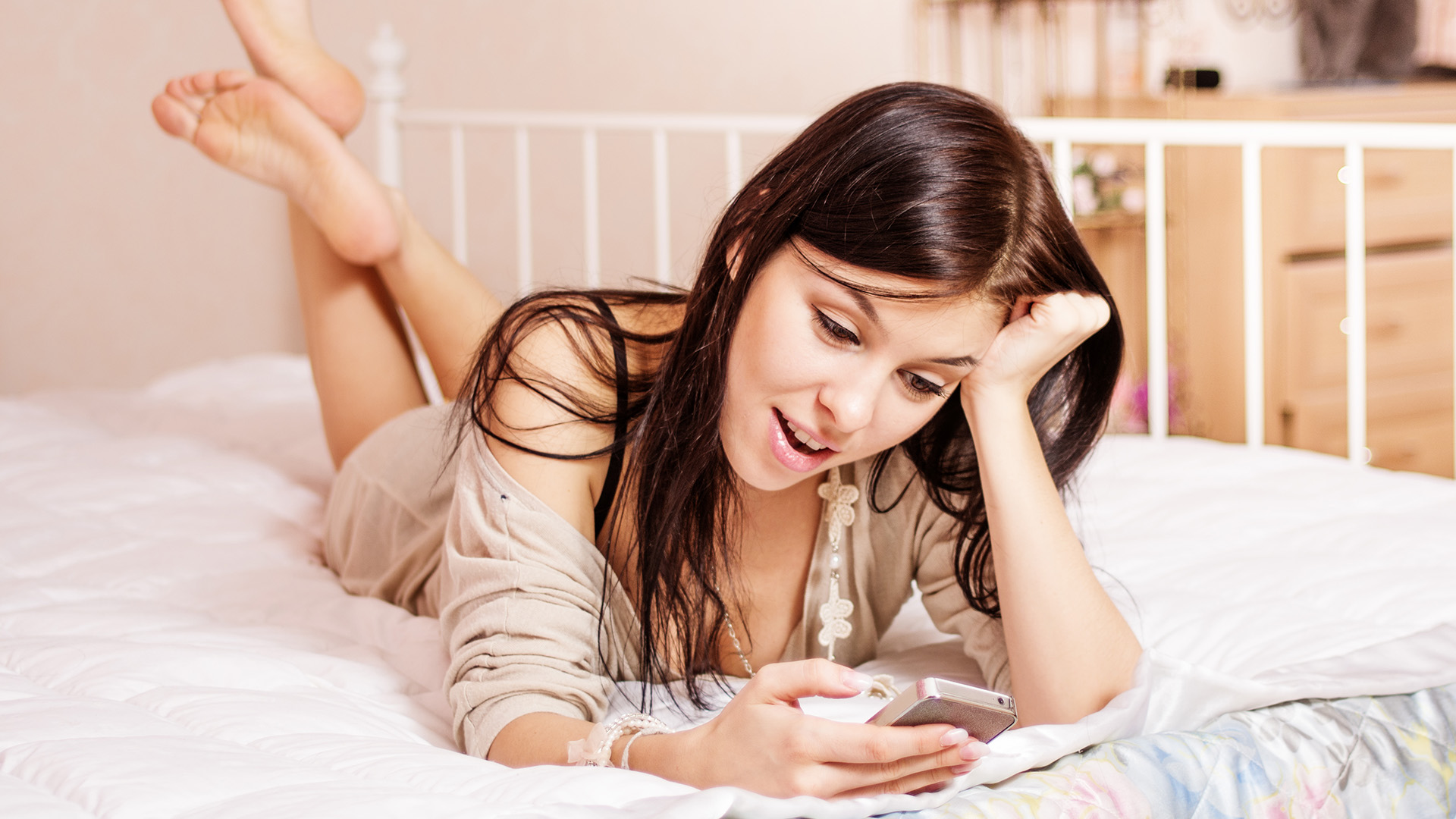 Try To Be Present
No one wants to sext with someone who replies every 30 minutes. It's impolite and it sends the message that you're not interested. The excitement also wears off quickly. It's important to engage and be present when you're talking dirty.
Don't Be All Bark And No Bite
If you're sexting with someone you haven't met yet but have intentions of doing so at some point – you probably shouldn't talk about things you wouldn't do in real life. Unless you've made it clear that it was a cyber fantasy, they'll most likely be expecting for you to do the things you talked about. Don't lie either. Can you imagine how embarrassing it would be if you bragged about having a monster cock but show up with something no bigger than your pinky finger?
Be Naughty And Have Fun
Only sext if you're in the mood and ready to get naughty. It should be something that excites you and turns you on. You might want to hear how your partner finds your performance in the sack but keep in mind that, just like everything, timing is everything.
Sexting is only fun when both parties are into it. So, let your sexy side show, have fun and sext your butt off!