RealDatesNow Review
Verified Review
Published: 24th August, 2022
RealDates Now Introduction
With thousands of sites and applications to select from, one site in particular stands out from the rest, realdatesnow. This is due to the fact that realdatenow is one of the few websites that have a money-back guarantee policy if you don't find a date
While there is no realdatesnow uk version and the site is only available in German, realdatesnow may be browsed in English, and we will explain how to do so and much more in this review.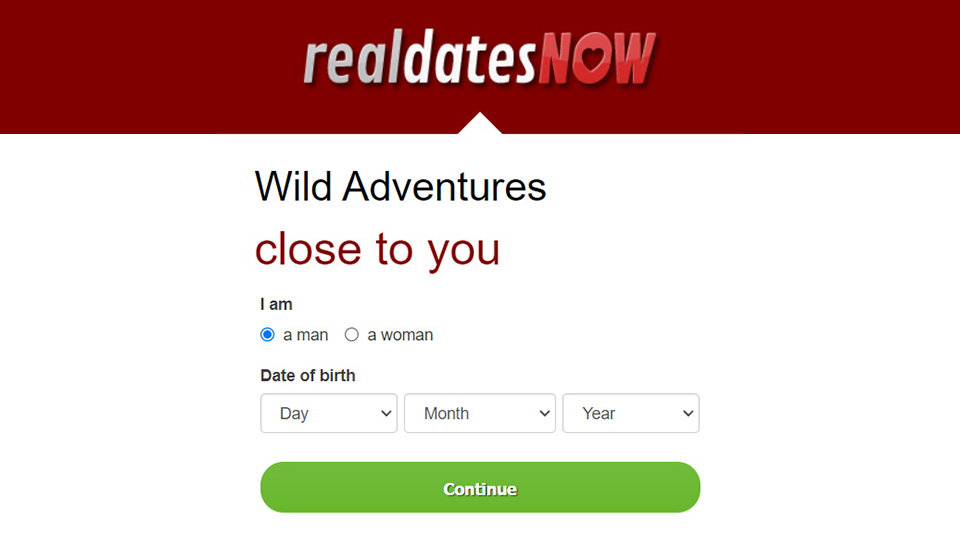 We'll look at the site's features, the good and the bad, and give you some pointers on how to get the most out of it if you want to utilise real dates right now.
In the end, you will be able to decide if realdatesnow is the real deal and whether it will be the right dating site for you to invest your time, money and effort in.
What Type Of Dating Site Is It?
Casual dating site
Hookup site
Relationship site
Friendship site
Fetish site
Who Is RealDatesNow For?
Heterosexuals
Transexuals
Singles
Married or in a relationship
Users based in Germany
Stats / Infographics
Most popular amongst 31-40 age group
Most users are in Berlin
10000+ Female users
Only available in German Language
Can only select Germany as country
Registration Process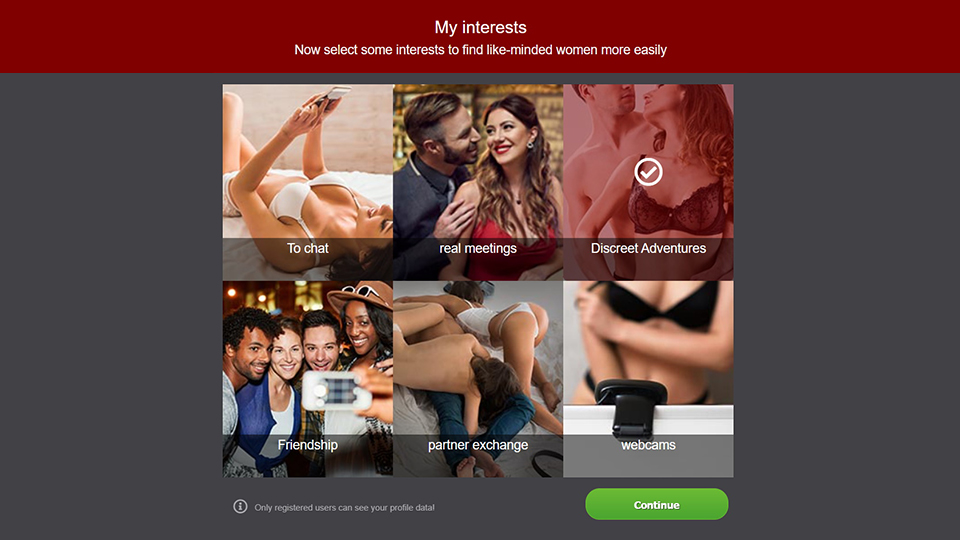 Realdatenow is only available in German, therefore if you're an expat from the UK or visiting, you'll need to use realdatesnow.com because realdatesnow.co.uk doesn't exist.
You can get the site to show in English by right-clicking on any page and selecting "Translate to English" from the drop-down menu.
It's straightforward to join up for realdatesnow when you're on the landing page; first, select your gender and date of birth, then click continue. You will then have to give an email address and select a yes / no option to receive marketing emails.
You will then have to authenticate your profile, so if you have not gotten an email, check your spam folder or promotions for the validation email.

Once you've clicked on the link from realdatesnow, you'll be taken back to the site, where a pop-up box will open, asking you to fill out some basic information for your profile.
This will be a 5-step process asking for what you're looking for, your appearance and relationship status, photo, a short introduction and whether you want your profile to be displayed across the realdatenow dating network.
Just be aware that displaying your profile on their dating network could mean your profile shows up on other sites owned by Qualidates.
You're then free to browse but before you do, edit your profile and your notifications. We recommend you do both, as you'll be able to edit your profile page as well as be able to select what age group you want to attract.
It's also vital you do this as some sexual interests are pre-selected so you could find your profile listed that you're into swinging or BDSM when you're really not.
Additionally, if you don't disable your notifications you will be receiving a lot of emails from the site as well.
Editing your profile and disabling your notifications is really simple, go to the top right-hand corner of the realdatesnow website and click on the profile image. A menu will appear, select the option "edit profile" to further edit your profile and "settings" to edit your notifications.
Top 3 or Top 5 Features
Hot or Not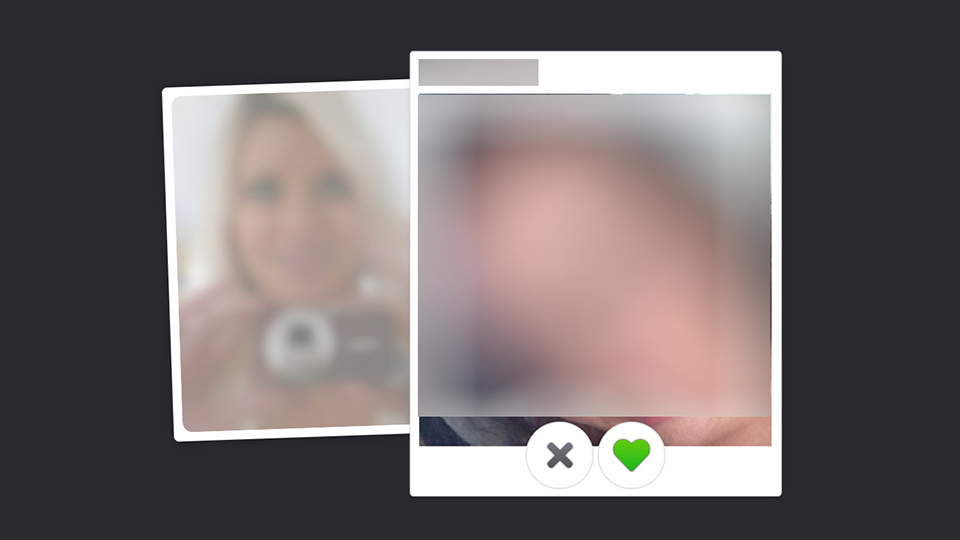 Hot or Not is a fantastic feature of realdatesnow! To use it, simply click on "Hot or Not," which is located between "news" and "favourites" at the top menu of the realdatesnow webpage.
Profiles that match your search parameters will appear after that. You can either click the "heart" icon to indicate that the user is hot or the "X" icon to indicate that they are not.
If you both choose hot, you will be paired and can begin your love adventure together.
RealDatesNow Flirtchat Option

The feature to flirt chat is a super way to break the ice if you're not sure what to say or you're shy.
The way the feature works is when you're on someone's profile, you can choose to flirt. After that, a popup will open with three pre-populated message options.
Just keep in mind that you'll need to upgrade your realdatesnow account in order for members to see the messages you are sending them.
Identity Check
Members can verify their profile by going to their "options" in the profile menu and selecting "identity check with age verification".
You have to upload either a driver's licence or an identity card. Once done, an icon will display on the profile that the member's identity has been verified.
Pricing / Cost
On realdatesnow, there are 3 different period-based subscription packages and payment can be made using either a credit or a debit card. Alternatively, you can also use Sofort which is a popular payment method in Germany.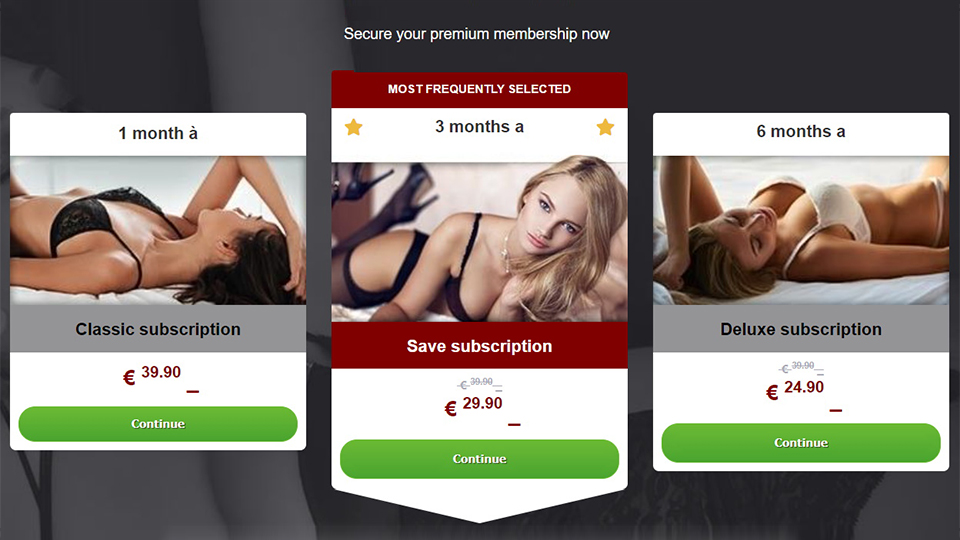 The benefits that you get include:
Read and send unlimited messages
See photos
See who likes your profile
Manage your favourite profiles
See profile visitors
Better position in my dates
These benefits will enable you to fully use realdatesnow, letting you read and send as many messages as well as see other users' profile images previously unviewable.
You may also check who has "liked" you and who has visited your page. You'll be able to see the profiles you've favorited, as well as appear first in other people's searches if your criteria match theirs.
Realdatenow also has a money-back guarantee if you don't find someone to date.
Pros & Cons
Pros
Trans friendly
Fetish friendly
Lots of users on the site
Money back guarantee
Cons
Limited search options
Messages are deleted after 24 hours
Not LGBTQ friendly
No English Version
Can only select Germany as a country
One of the key advantages of realdatenow is that if you do identify as trans, nothing prevents you from choosing the gender you identify with.
The interests that you can include on your profile are also fairly diverse. So, if you're looking for a wild adventure with someone special, there's nothing stopping you from finding it.
In comparison to some other dating websites, realdatesnow has a large number of users and we found at least 10,000+ female users. Female users are often a minority in the online dating world, so a large number of women signing up increases your chances of getting a match from the variety of options alone.
But the biggest pro of realdatesnow is the date guarantee that offers your money back if you don't find a date. There are some terms and conditions attached to it but they are fairly simple to understand.
However, because the site's search tools are limited to age, city, and geographic range, it's tough to find someone with certain fetishes, so your search for that special someone can be lengthy.
Realdatesnow also isn't LGBTQ friendly, so you can't search for members of the same gender as you.
Realdatesnow is virtually impossible to use if you don't upgrade your account. Mainly because you can't see anyone's profile image and only paying members can read and reply to your messages.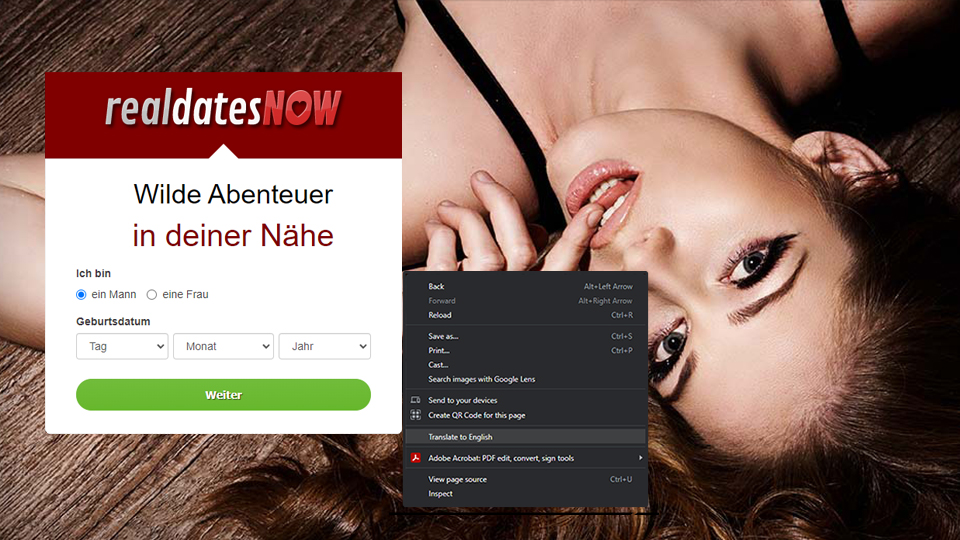 Additionally, despite realdatesnow being so popular, there's no realdatenow.co.uk. Which means you can't use realdatesnow in uk, you will only find the German version. You can use the automatic google translation to use it though.
Nonetheless, it does get difficult for those who might work in Germany but live near the border. Especially for the Swiss who have many close cultural ties and even speak the same language.
Safety / Security
Realdatesnow is a safe site to use, we did come across a few fake profiles here and there though. The vast majority of dating profiles we spoke to were genuine nonetheless.
If you're not sure about the other person, then you can always double-check if their profile has a verification icon.

The site also does not transfer data outside of the European Economic Area, which ensures your information is safe. Their terms and conditions are extremely clear about how and why they use your information.
Conclusion
Overall, the site has quite the straightforward registration process, it has its drawbacks of course, but nothing their advantages don't make up for.
Considering that there's no realdatenow UK or any other version of the site for foreigners, if you live close or travelling to Germany you will have to insert a German city and translate each webpage to properly use it. The plus side is that you can still use the site outside Germany, realdatesnow doesn't stop you from creating an account.
The site is free to sign up to, but impossible to use if you don't pay because you won't be able to see anybody else's photos or messages received and sent. Their search tools are fairly basic which makes the browsing experience difficult at times, but hey, if you're patient you can find what you're looking for.
Despite the fact that realdatesnow is impossible to use for free, the date guarantee ensures you will receive your money back if you don't find a date, making realdatesnow distinguishable from many dating sites out there.
Overall, this option really defines the site, portraying realdatenow as a dating agency which is genuinely careful for their users' interests! So, if you want to invest your time and money, realdatesnow might be the perfect dating site for you!
Tips
Use the automated translation option from Google to translate the site to English or any other language.
After setting up an account, edit your profile and notification settings
Verify your profile so you can get the verified profile icon
Before paying to use the site, read the terms carefully